saintlo is much more than a youth hostel.
It's also a social economy business and a not-for-profit organization.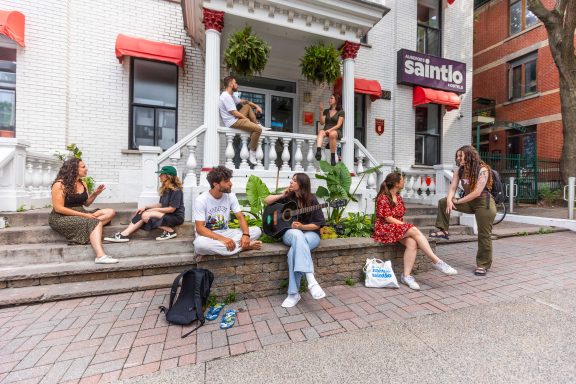 Taking action for ecological transition
Through innovative solutions and partnerships, we want to make Saintlo an influential actor in how to green transition and an example of sustainability for other establishments in the same sector.
Our vision is threefold, based on environmental, social and economic pillars.
Environment-wise: we're a circular hostel!
Saintlo is working to move away from the planet-harming linear economy of extracting, producing, consuming and throwing away. At Saintlo Montreal, our ambition is to run all our operations according to the 3Rs: Reduce / Reuse / Recycle. In other words, we're a circular hostel.

Packaging and waste  
Breakfast in bulk: we're making a transition to a zero-waste breakfast of local and/or organic ingredients entirely purchased in bulk.
Maintenance products: our cleaning-product partners take back the empty bottles and fill them anew.
Resource consumption  
Water: we use only low-flow shower heads and sink faucets.
Electricity: our signage around the hostel guides how to keep green every day with gentle reminders like: turn off the lights, turn off the taps, be indulgent with thermostats, and so on.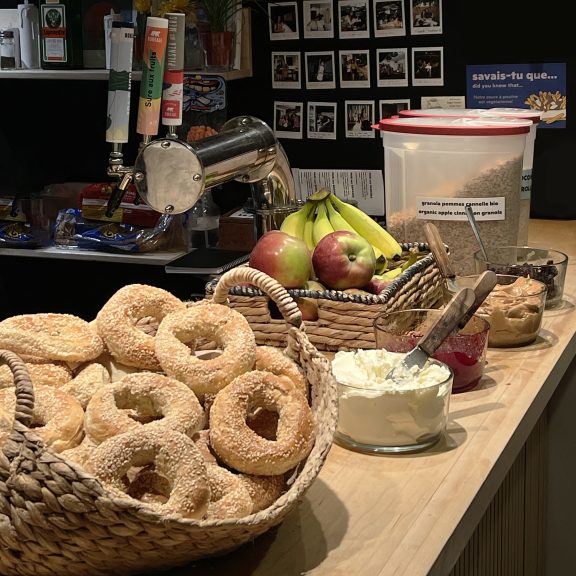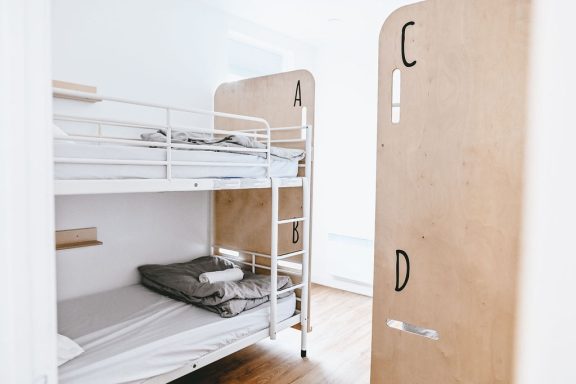 Procurement 
Our responsible purchase policy: at Saintlo Montreal, we choose to stock up responsibly, preferring products with guarantees on repair or return (such as printers and computers), products with no negative impact on the environment, (such as maintenance products), and products made of second-hand materials or bought second-hand.
Furniture and decor
We strive to reuse all our special-event decor, and we absolutely avoid buying single-use products.
Our maintenance team repairs our furniture in-house and even builds it whenever they possibly can!
Renting out
With us, there's no need to buy some items new, as locks, travel adapters, umbrellas and more are available for rental at the hostel reception.

We're really into sorting stuff out!
We make recycling convenient in every area of the hostel.
We help our travellers to better understand recycling with explanatory signage; and from the moment they're hired, we train our employees how to sort properly.
If we can't reuse, we recycle!
We give objects from the hostel's lost and found to organizations like the Salvation Army.
We make our used objects available on donation platforms and to businesses that reuse materials (for example, our used sheets are sent to Les Affutés).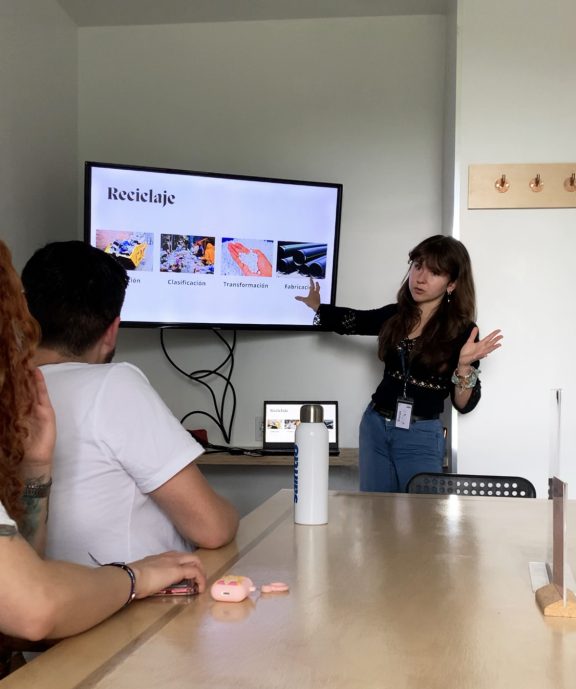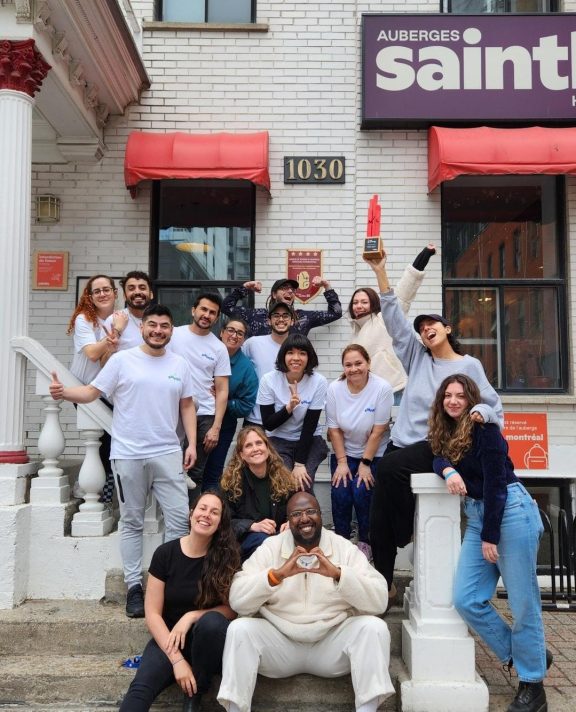 Social-wise: an inclusive haven
Our team
We offer the members of our Saintlo family
Insurance for all
Outings that foster team spirit
Free travel in the Saintlo Collective
Access to Francisation
Flexible scheduling
Free breakfasts
Travellers
We offer our guests the opportunity to discover…
Other cultures by meeting travellers in our shared spaces and taking part in our activities.

Iconic sites through our program of free activities.
Economy-wise: local partnerships
We prioritize partnerships with local organizations:
Breakfasts: on the menu, you'll find Fairmount bagels, Kujira coffee, and zero-waste products from VRAC&BOCAUX.
Cleaning products: all our products come from Larose, a local supplier (-25km), with whom we have implemented a container pick-up and refill program.
Engagement with associations: Saintlo Montreal is a member of many local associations, like the AHQ, Québec Vert, Tourisme durable Québec, and hostel manager Nicolas Lemaire sits on the board of Montreal's social economy council (CESIM).
Beds and curtains come from the social economy organizations Formetal and Mains Utiles.
Festivals and partners: every year, we're a tourist partner to many festivals, including Piknic Électronik, Igloofest, and Montréal en Cirque.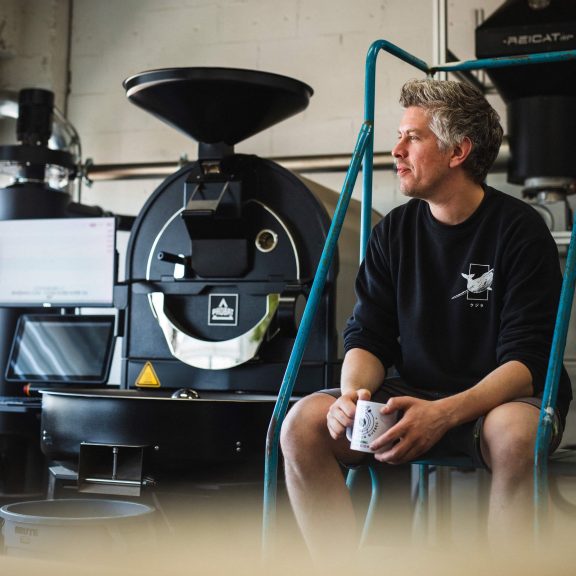 $1 per night is donated to the foundation
Would you like to help young people who don't have the opportunity to set off on adventure? Us too! That's why we give $1 to the Saintlo Youth Travel Foundation for every night spent at a Saintlo hostel*. If you'd like to help out even more, you can also contribute in another way. Contact us to find out about the options.
*Saintlo Montréal and Saintlo Ottawa jail
Measure how big your traveling carbon footprint is
Discover how the province conserves its fauna and flora
Recyclable materials
Secondary materials that can be used in manufacturing to replace virgin materials.
Paper
Cardboard
Coded plastic
Glass
Metal
Aluminium
Asceptic containers
Plastic wrap
Special collection:
Electronic materials
Batteries
Printer cartridges
Note:
Containers and cardboard must be clean when deposited in the recycling bins.
Plastic film must be stretchable
– e.g. plastic wrap to cover a plate = recycling.
– e.g. plastic pasta or chip packaging = garbage.
Compostable materials
Material that can be rapidly decomposed by micro-organisms like putrescible materials, wax cardboards, paper hand towels.
Organic vegetal material
Organic animal material
Dental floss
Paper hand towels
Facial tissue
Wood utensils
Seafood shells (oysters and mussels)
Green garden waste
Note:
Avoid putting plastic biodegradable containers in the bins, as they release microplastics into nature.
Stained cardboard should be thrown in the compost rather than recycling.
Garbage
Materials or objects that are expired or otherwise rejected, for which the potential for recovery and reclamation is zero given the availability and economic viability of current processing technologies.
Non-coded plastics
#6 Plastics
Rubber
Various objects that contain a variety of materials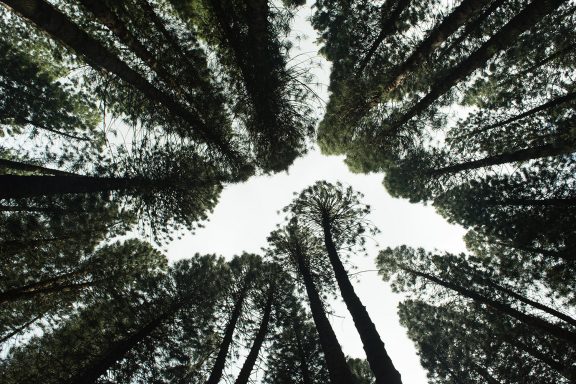 Blog
How to be a Sustainable Traveller
It's easy to become a sustainable traveller, it just takes some thought and planning. Sustainable travel involves avoiding negative impacts when possible, making choices that positively impact communities, and looking for ways to be more eco-responsible in terms of the products you buy, how you get around, and where you sleep at night.
Together, we're building a more peaceful world.
Where ya wanna go?
Our territory follows the Saint Lawrence, a seriously endless and not always gentle river. From the Gaspé Peninsula through Ontario and the Great Lakes, we love hosting you at our youth hostels so that you can see the country. We want you to experience our big cities and epic nature like a local.