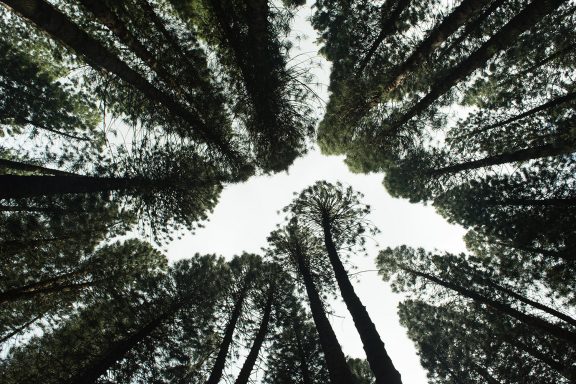 It's easy to become a sustainable traveller, it just takes some thought and planning. Sustainable travel involves avoiding negative impacts when possible, making choices that positively impact communities, and looking for ways to be more eco-responsible in terms of the products you buy, how you get around, and where you sleep at night.
---
Don't become a hit and run traveller, focusing solely on your bucket list targets and then moving on  to the next one as quickly as possible. Take a beat and immerse yourself into the local culture, learn about local traditions and history, and look for ways to support the communities you visit.
Slow down
Planning travel adventures is a lot of fun, and it's so easy to fill an itinerary until it's almost bursting at the seams. There is so much to see and experience in the world, including Canada! Moving quickly from place to place, however, puts added pressure on our environment. Instead of stopping in a destination for a day or two, stretch out your time and spend a week or two. Cities like Ottawa, Montreal, and Quebec City are perfect for slow travel. There are so many things to see and do, and each one is an important part of Canada's culture and history. Getting out of the city and communing with nature is another great way to slow down, and an opportunity to connect with small communities. The Ski Shack in Sainte-Anne-des-Monts is a lovely little hostel, where you can also pick up a ski pass and rent skies for outdoor winter fun – and Sainte-Anne-des-Monts is a delicious town, too!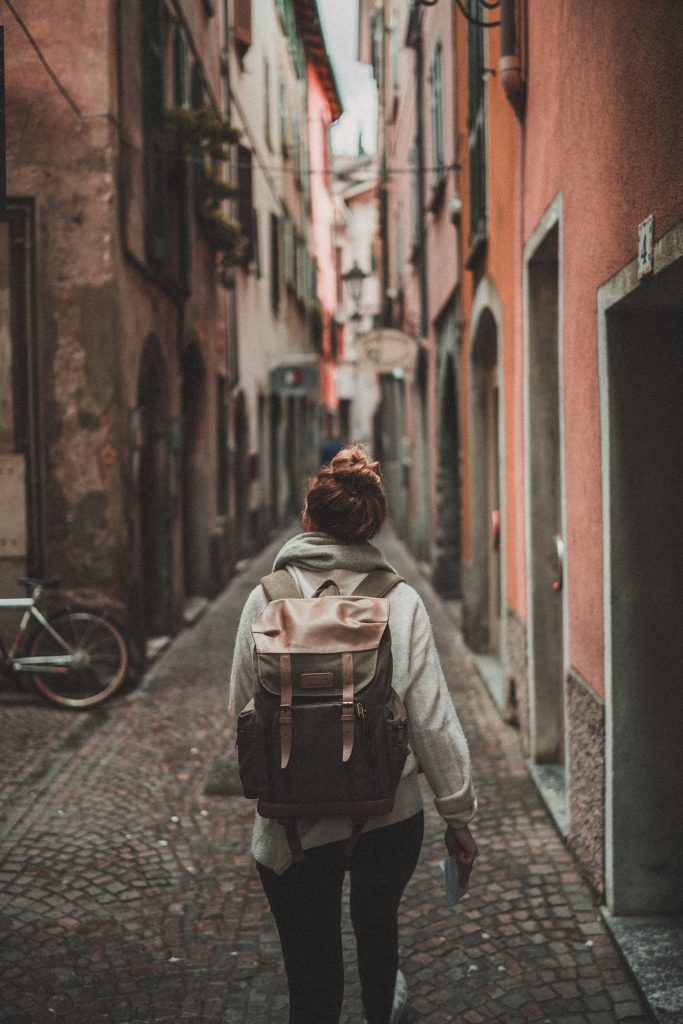 Make smart transportation choices
We are in the midst of a climate crisis, and thinking about how we can reduce our carbon footprint is crucial. This includes how we chose to get around a destination.  Exploring on foot is always a good idea for able-bodied travellers, and public transportation is another. Ottawa, Montreal, and Quebec all have excellent publica transport systems. They also have bike or e-scooter rental stations scattered throughout. If you must rent a car, choose a hybrid or something eco-friendly.
Carbon offsetting
Carbon offsetting is basically reducing or removing carbon dioxide emissions or green house gases to make up for for what you emit somewhere else. As a traveller, you can do this by making a donation to destinations and organizations that prevent carbon emissions. Montréal, is a great example of a destination that is focused on sustainability, and encourages visitors to participate in carbon offsetting. Through the tourism website, you can calculate your carbon footprint when visiting Montreal, then make a donation to Carbone boréal to offset your footprint. This guide by the David Suzuki Foundation is a fabulous resource on purchasing carbon offsets.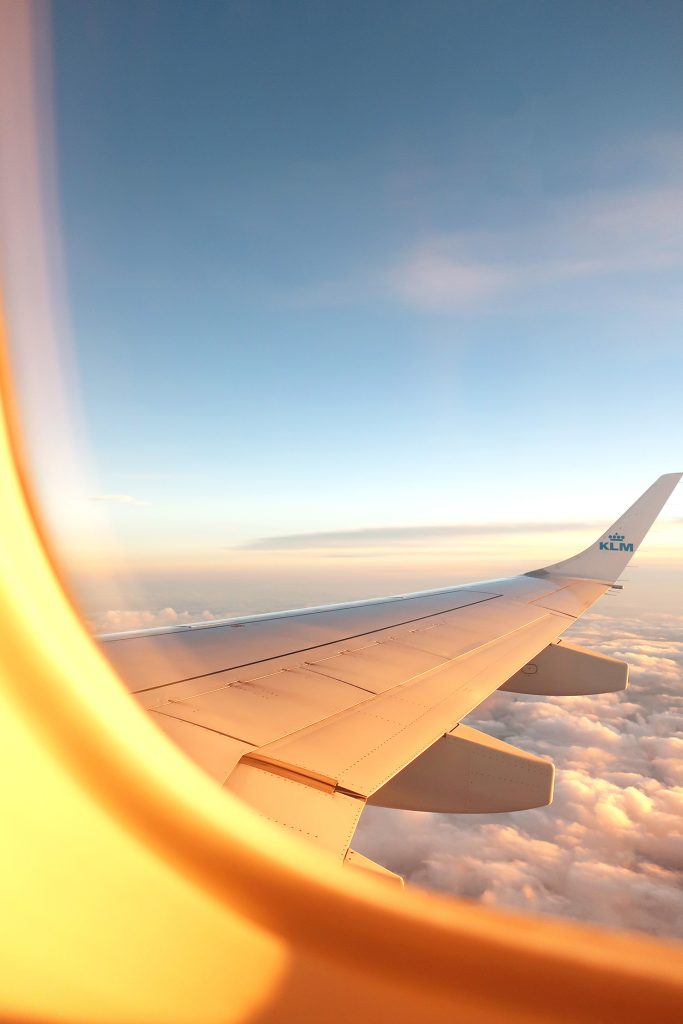 Shop locally
Shopping with small local businesses is an excellent way to support the communities you're visiting. Small businesses are the heart and soul of a city, they're a peek into local culture, and sometimes history as well. While there are usually some gems in tourist hotspots like Ottawa's ByWard Market, Old Montreal, and Old Quebec, it's important to venture outside these areas as well. Look for locally made handicrafts as souvenirs, or pick-up ingredients and foods prepared in the destination you're visiting. Look for shops that are eco-friendly, and say no to plastics.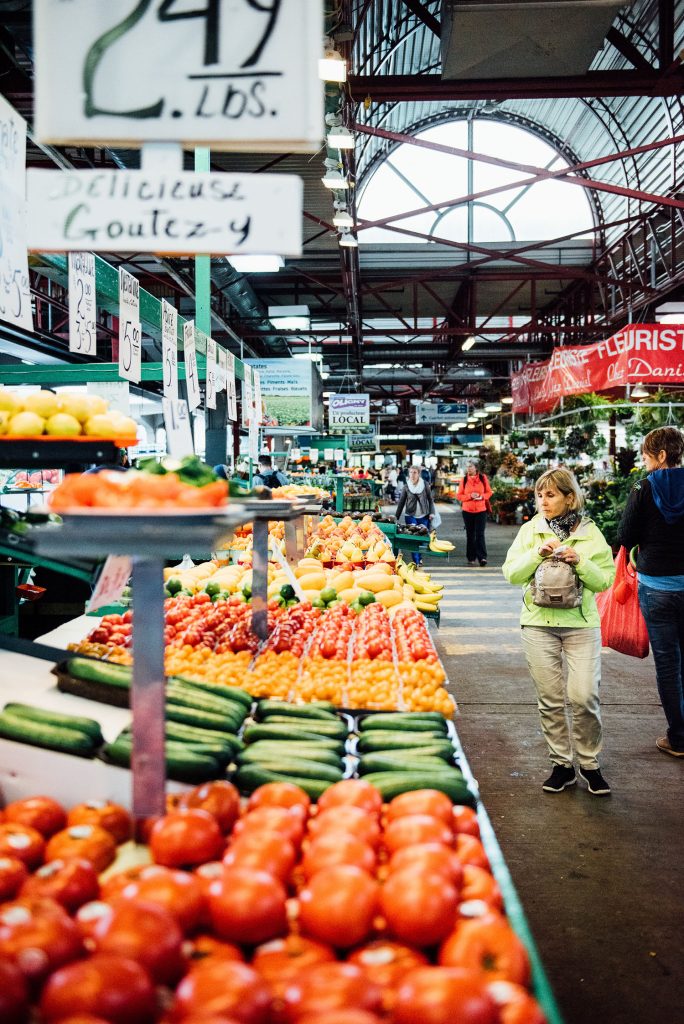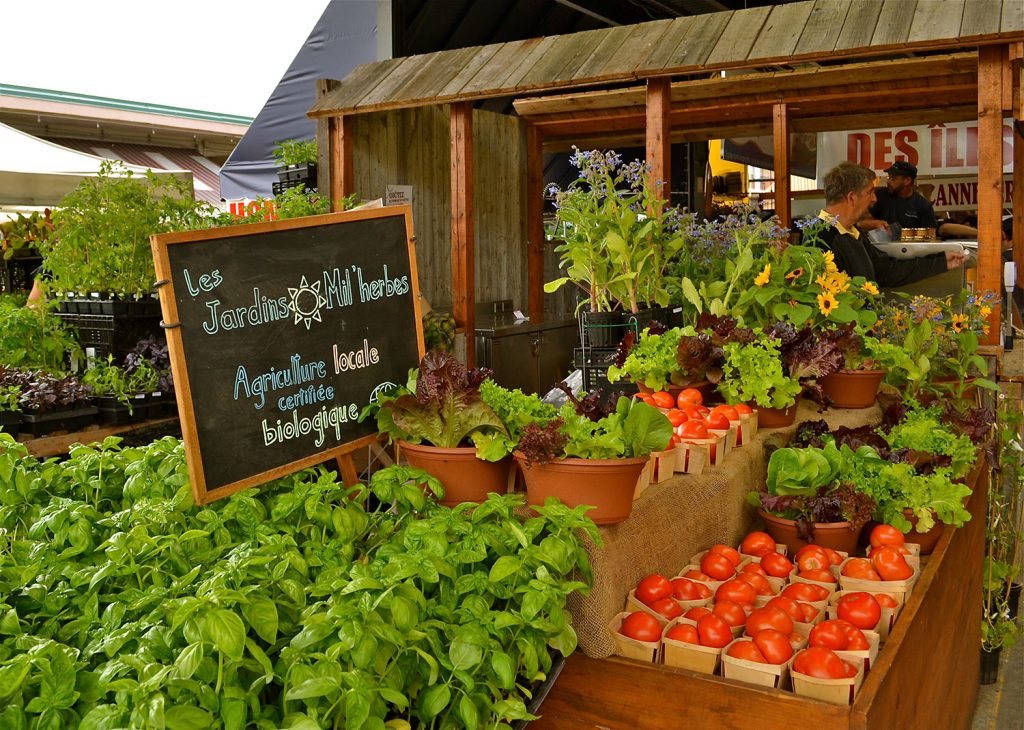 Cook at the hostel
Cooking at the hostel is a great way to save money, as well as being a sustainable activitiy. There are some fabulous food markets in Ottawa, Montreal, and Quebec City that are open year round, as well as seasonal markets in La Malbaie and Rivière-du-Loup. Fill your reuseable bag with fresh locally grown produce, cheeses, and cook up a storm in the hostel's communal kitchen. It's even better if you create a potluck with your fellow travellers.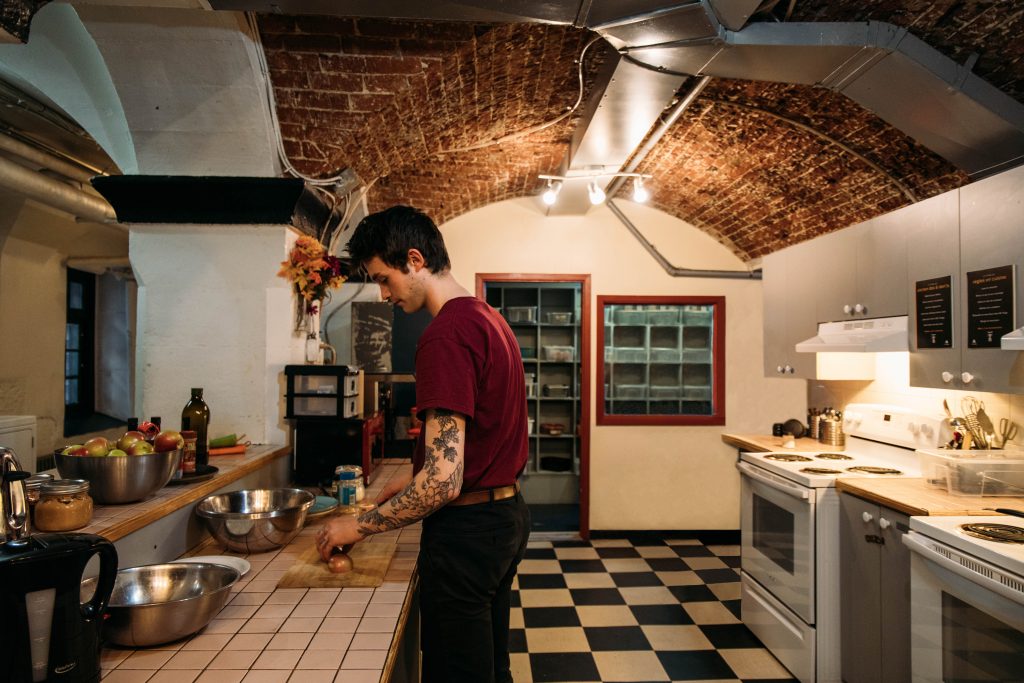 Avoid using plastics as much as possible
In Canada, things like plastic straws and bags are becoming a thing of the past, but they have not completely disappeared, yet. When packing for your travels, pack a couple of lightweight reusable bags to use for shopping, storing dirty laundry in your pack or shoes. Let's be honest, everyone gets annoyed when they are awoken at 4am by someone rustly a plastic bag or three. Other ways to avoid overuse of plastics, and save a little money here and there, is to pack a water bottle and reusable straw. A travel cutlery kit can be quite useful, too.
Stay in accommodations that promote sustainability
When you're researching hostels and other styles of accommodation, look for ones that promote sustainable practices, shop local, and use eco-friendly products. Some properties will list their sustainable practices on their website, and if you cannot find the information, try sending an email or messaging them on social media. Look for a property's community involvement by stalking their social, and reviews left by travellers. Saintlo, for example, is a member of Tourisme Durable Québec, a newly formed organixation that helps properties and organizations take immediate action on their green initiatives.
Hostels vs hotels or vacation rentals
In terms of accommodations, which ones are more sustainable? In general, staying at a hostels is more sustainable than a hotel or vacation rental. Hostels often utilize upcycled furniture instead, recycle, and purchase food and other products from small local businesses. In a hostel, as in life, sharing is caring. At Saintlo Montreal they have an atelier (workshop) where items on-site can be repaired, and the bar features locally brewed beers. They also compost, and use eco-friendly cleaning products. Auberge La Malbaie is part of the Charlevoix Bioshpere Reserve and works closely with their community to recycle, maintain natural spaces, and reduce their carbon footprint. In Gaspésie, Auberge Griffon Adventure offers self-reliant tiny cabins in Forillon national park, as well as cabins and a sauna on their own property.
Pack like an eco-friendly master
Let's talk about some of the items you can pack to be a more sustainable traveller. Select organic chemical-free toiletries. Once you've packed, remove 25-30% of your stuff and leave it at home. You can replace items on the the road if needed, bringing too many items often leads to throwing things out along the way. Reduce potential waste at home. If you need to pack some items in plastic bags, switch them out for compost bags. Think in layers when you pack your clothing, this will make it easier to look stylish without overpacking.
Seek out free walking tours
Most big cities have a free walking tour available, and most hostels offer walking tours, pub crawls and more to backpackers. These tours are a spectacular way to learn about local culture and history, as well as opportunities to support local businesses. If you want to go on a tour, but you want to immerse yourself in the local culture, chat up the hostel staff. They will have suggestions one where to go and what to do that will take you away from the well worn tourist zones.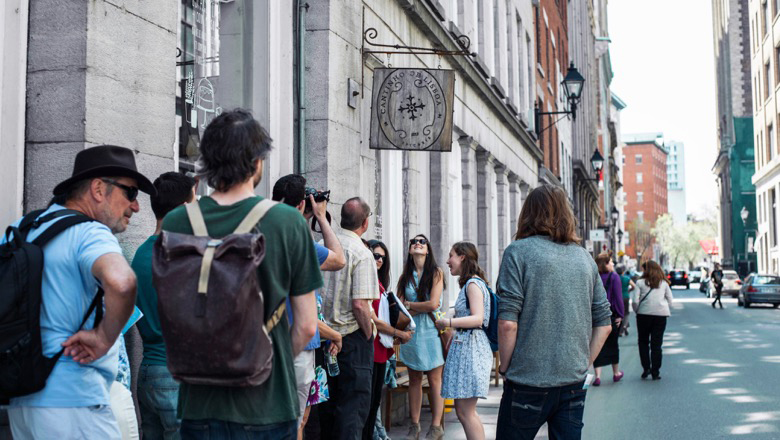 Becoming a more sustainable traveller is a mindset, and once you master it, you may find yourself looking for ways to live more sustainably at home as well. It's truly one of the greatest lessons one can learn, and one of the best souvenirs as well.