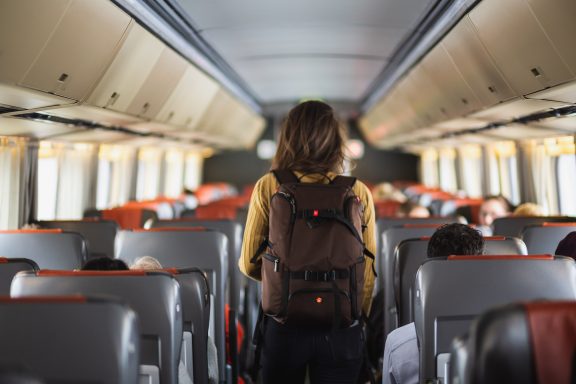 Look at you, being brave and exploring Eastern Canada in winter! It's a beautiful time of year, especially after a snowfall. The weather, however, can be unpredictable and things can go from chilly and sunny to crispy and swirling blankets of snow so thick it's difficult to see, in the space of a couple of hours. Weather aside, there are a lot of things you can do and experience in winter in Ontario and Quebec that are fun, and won't blow your budget.
---
Travelling between Ottawa, Montréal, and Québec City can be quite affordable. Mega Bus and Orléans Express offer rates for less than $60, and VIA Rail offers student rates, and you can purchase cheaper fares on Tuesday. Car sharing is another affordable way to travel between cities in Ontario and Québec. Check hostel community boards and ask around to see who's interested in some Canadian road trip adventures. Amigo Express allows you to sign up as either a passenger or a driver; Communauto, and Turo are excellent car sharing services as well.
Once you arrive at your destination, how do you get around? Getting around in winter has its challenges compared to non-snowy months, so let's talk about ways to get around cities like Ottawa, Montréal, and Québec City.
Ottawa
Getting from the airport: The cheapest way to travel from the Ottawa International Airport (YOW) to the ByWard Market/Downtown is by bus. Hop onto bus 97 at the airport, then at Billings Bridge (stop 3034) transfer to bus 5 going to Rideau. The price for a ticket is $3.75; don't forget to ask the driver for a transfer!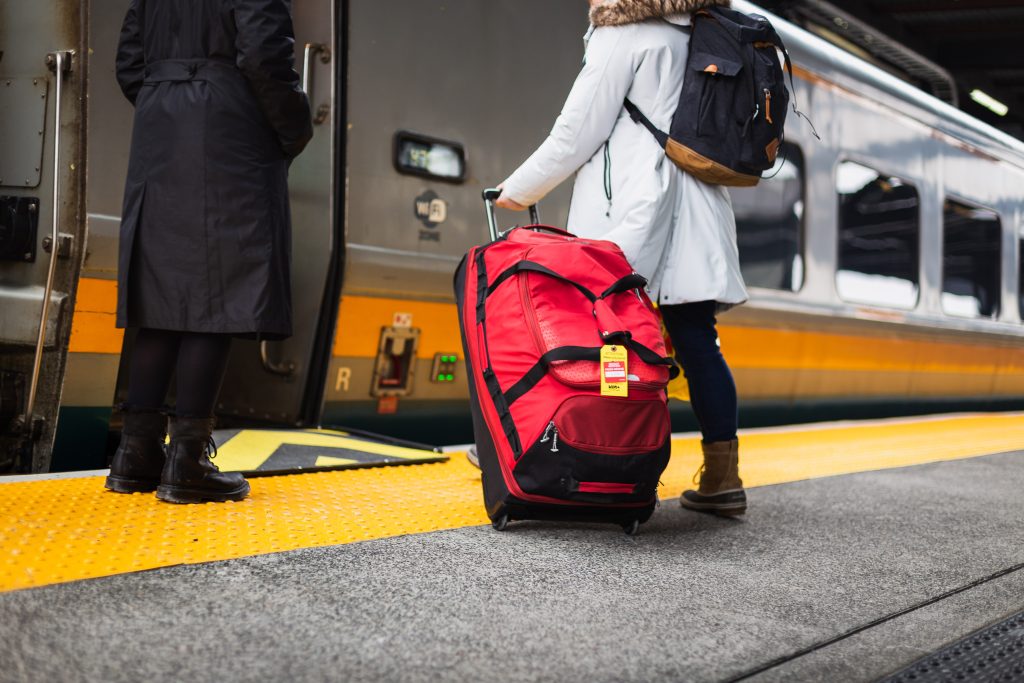 Getting from the train station: The VIA Rail station in Ottawa is kind of in the burbs, so you'll need to take bus 1 to get to downtown/ByWard market. The journey takes around 15 minutes, depending on traffic, and costs $3.70.
Getting from the bus station: If you're travelling to Ottawa from Toronto with Mega Bus, then you'll be dropped off at the bus station across from St-Laurent Shopping Mall. From here, you can take bus 1 to downtown/ByWard market for $3.70.
Walking: Saintlo Ottawa Jail is close to the heart of downtown Ottawa, making it easy to walk around places like the ByWard Market, Parliament Hill, the Rideau Canal, and downtown.
Taking the bus: Visiting Ottawa's various neighbourhoods is the best way to experience the city. Taking the bus is one of the best ways to do this, especially in winter when you may not want to walk everywhere. You can buy a 1-day transit pass with OC Transpo for $11.25. 
If you're planning to stay in Ottawa for more than a couple of days and want to explore as much of the city as possible, buying a Presto card is a good idea. The card costs $6, but once it's loaded you'll save on fares each time you use it. Bonus, Presto card can also be used in Toronto if you're headed that way.
Getting from the airport: The best way to get from Montréal Pierre Trudeau airport (YUL) is by bus. The ticket will cost $11 and you'll need exact change (no paper bills). The journey from the airport to Saintlo Montreal on Mackay street takes about 40 minutes, depending on traffic.
Getting from the train station: The VIA Rail station in Montréal is in the downtown core, which is fantastic. In winter, walking to your destination may not be your desired choice, but there are bus and métro stations nearby. See the information below on riding the bus or métro for rates.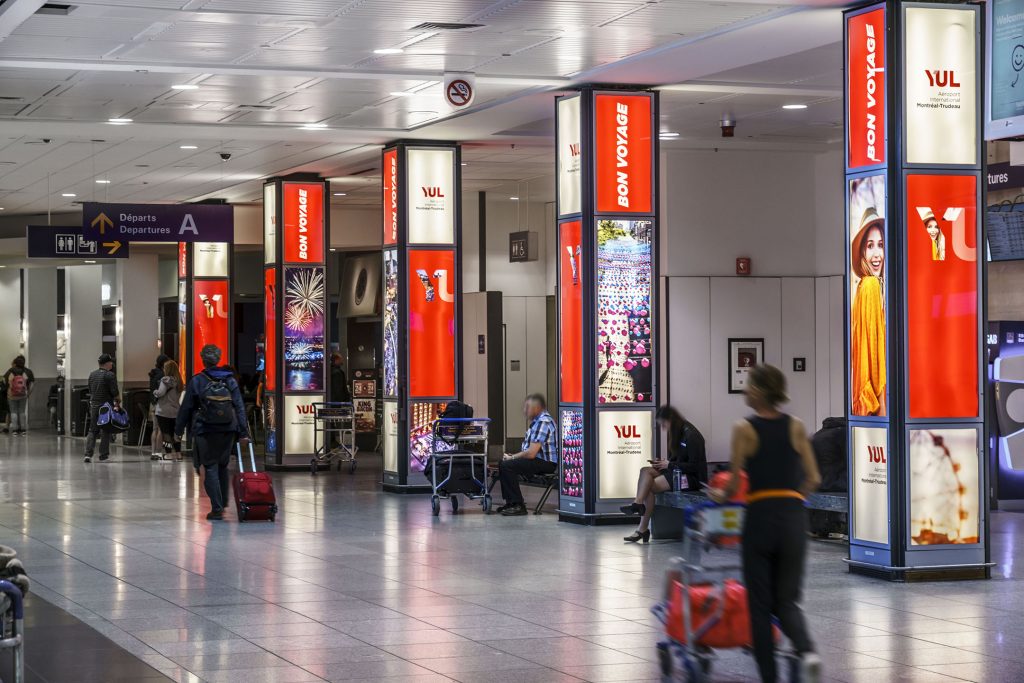 Getting from the bus station: Travelling to Montréal from Toronto by Mega bus or from Ottawa with Orléans Express you will be dropped off downtown. Mega Bus will drop you near métro station Bonaventure, and Orléans Express stops near métro station Berri-UQAM. There are a few bus stops close to both.
Walking: Montréal is a foot friendly city, and many neighbourhoods are relatively flat, making it easy to walk around in winter. That being said, there are some big hill streets and in winter things can get comical as people and vehicles struggle to get up hills without sliding back down.
Use the underground city: Did you know that Montreal has an underground city? In winter, this is one of the most popular ways of getting around downtown Montréal. And it's free! It it around 33 km in size and connects nine hotels, shops, shopping malls, businesses and restaurants. Montréal Tourism has a great guide on navigating and enjoying this literal hidden gem.
Ride the Métro: Montréal's subway system is quite good, and many of the métro stations are points of interest. Honestly, riding the various lines and exploring each station can be a fun activity. The fare is $3.50 per trip or you can buy a 1-day pass for $11. You can also buy a 3-day pass for $21.25 or an unlimited weekend pass for $14.75.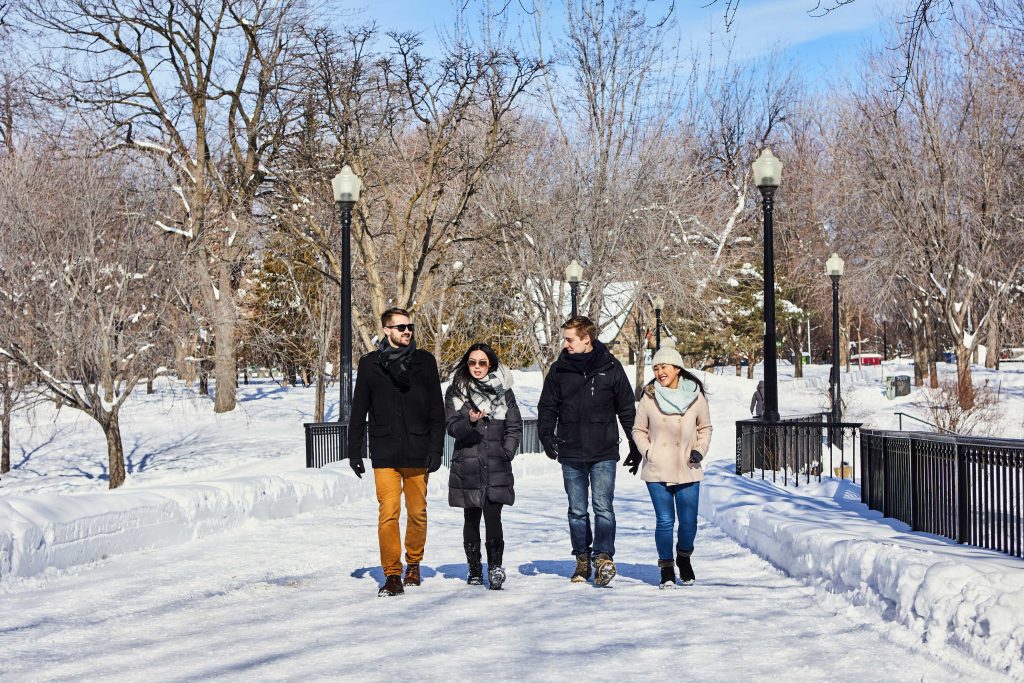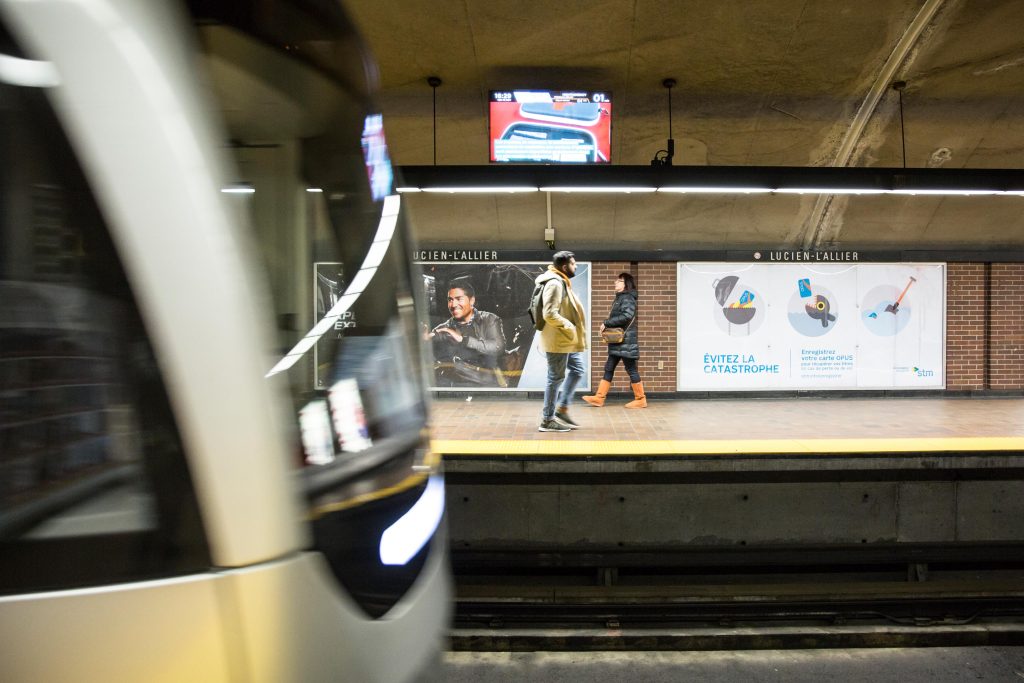 Québec City
Getting from the airport: There was a time when the only way to get from the Jean Lesage International Airport (YQB) to Old Québec was by taxi. Now, there is also a bus. The trip by bus is longer, but it will only cost $3.25. Take bus 80 Place Jacques-Cartier to Dorchester street, then transfer to bus 801 Pointe-de-Sainte-Foy to Place D'Youville, which is just a few steps from Old Quebec. If you would rather take a taxi, the fare is a flat rate of $35 plus tip.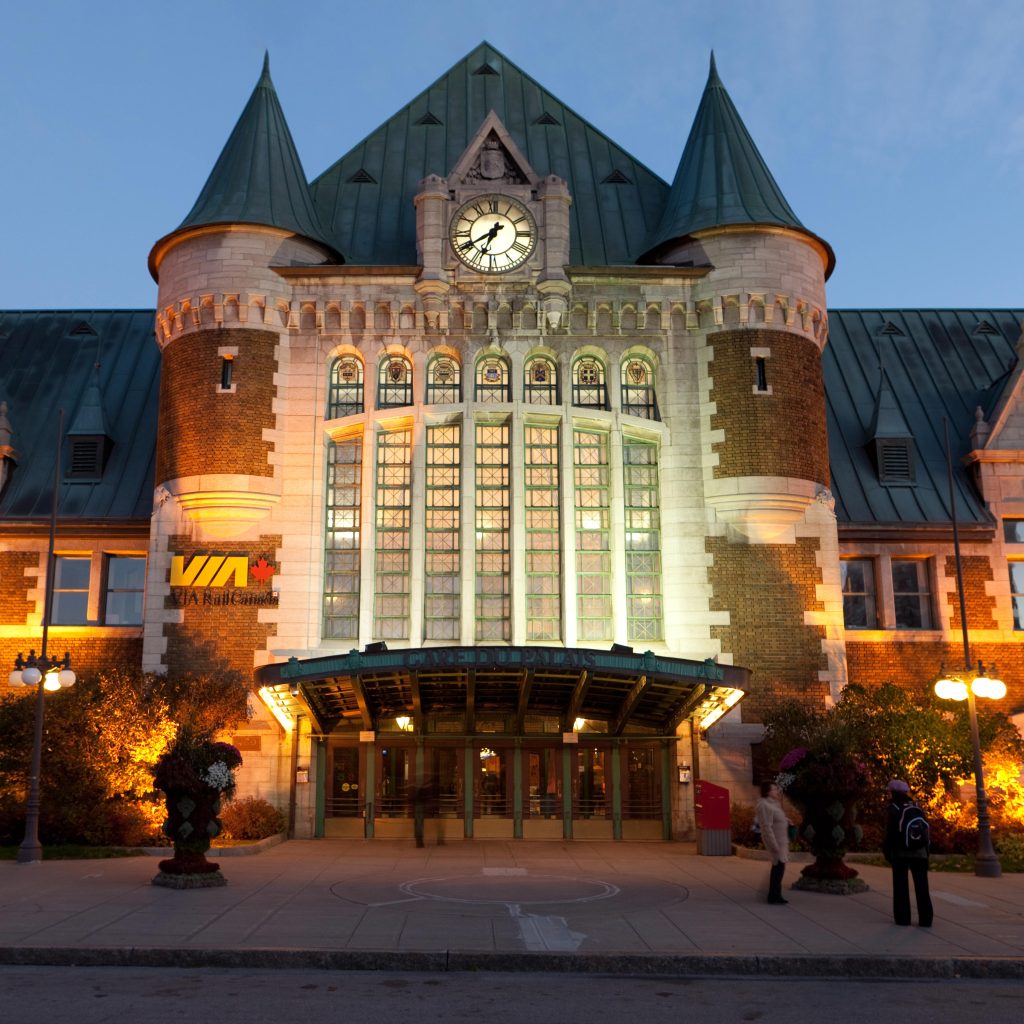 Getting from the train station: Gare du Palais is quite close to Old Québec, which makes transit a breeze. Walk to the corner of Abraham Martin and Saint-Paul streets, and take bus 11 Pointe-de-Sainte-Foy. This will take you into Old Québec's upper town. If you take bus 1 Gare Fluviale, you'll find yourself close to Petit-Champlain. The fare is $3.25.
Getting from the bus station: If you arrive in Québec City by bus with Orléans Express you'll be dropped off at the bus station, which is the same building as the train station. So, see above for info on getting to Old Québec from here.
Walking: Québec City is very walkable, but in winter if can be a challenge at times. There are a lot of hills in Old Québec, some of them can be quite steep. In winter, wearing ice cleats to walk around is highly recommended. If a sidewalk looks sketchy, walk on the street (most locals do) but be aware of oncoming vehicles and get out of the way.
Riding the funiculaire: Getting from upper town to lower town involves a rather steep hill, and in winter it can be quite an adventure to walk it. During the day and into the early evening you can ride the funiculaire for $4 from Dufferin Terrace to Petit-Champlain. On a sunny day, the view is quite beautiful.
Taking the bus: Québec City has a decent bus network. A single fare is $3.25 in exact coin. RTC has an app you can download to see when the next bus arrives and look at schedules, it's called RTC Nomade. It's… functional but not perfect. You can also see the schedules online. You can buy a 1-day pass for $9 or an unlimited weekend pass for $16.25. If you download the RTC Paiement app you can purchase tickets and passes through the app.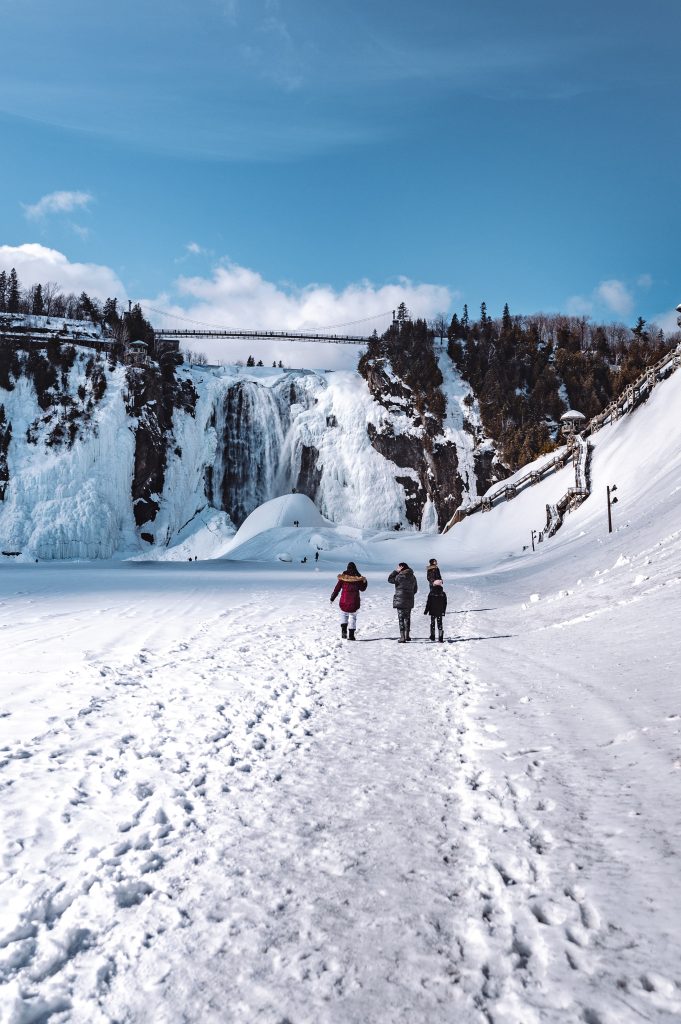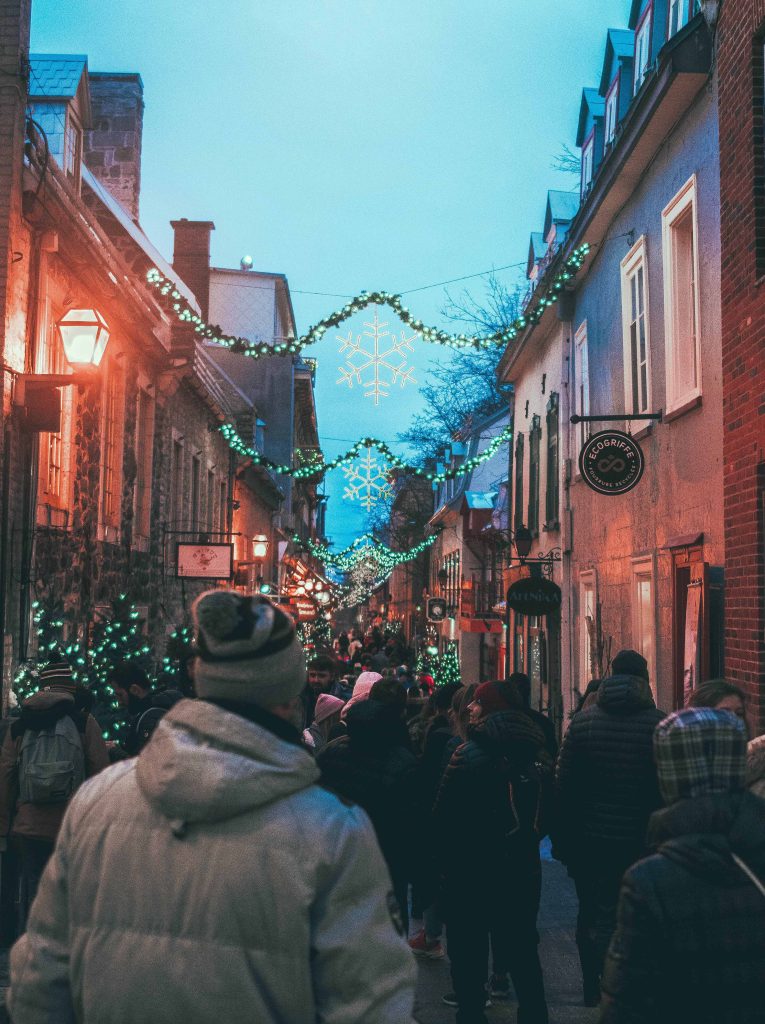 Winter brings on a cornucopia of weather conditions: ice, snow, sleat, slush, and rain. It's wet and cold, and sometimes intensely crispy outside. In other words, getting around in winter can be an adventure. With the above tips, you can save your energy for exploring, eating, and digging deeper into local culture.