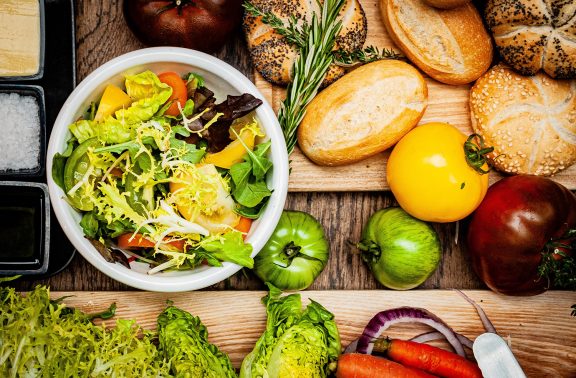 Here are some of the best 100% vegan and vegetarian restaurants, as well as restaurants serving mouthwatering plant-based dishes.
---
(Ottawa)
This falafel and hummus restaurant in Ottawa prides itself on using fresh ingredients, never frozen, processed, or canned. The menu features a variety hummus dips, and falafel sandwiches; beet, avocado, black bean are among your choices, there is also a falafel bowl. Chickpeas is also very budget-friendly, with most of the items on the menu coming in under $11 CAD.
Where: 971 Bank Street, Ottawa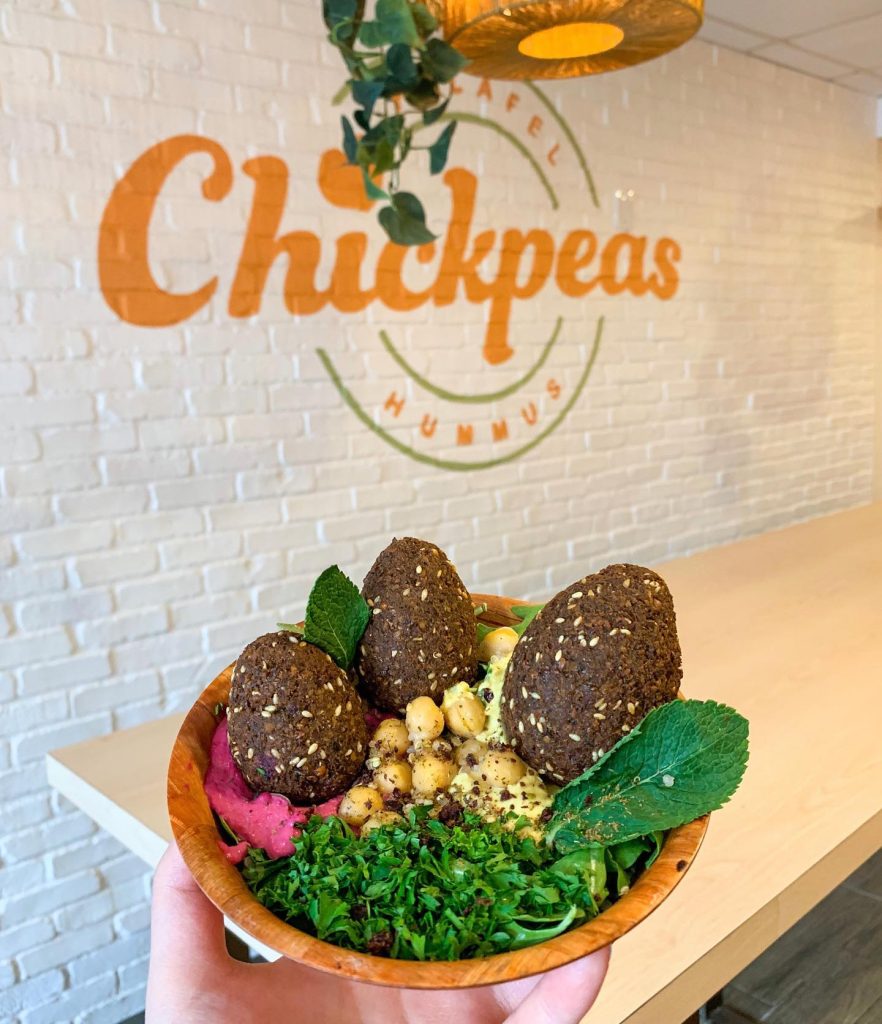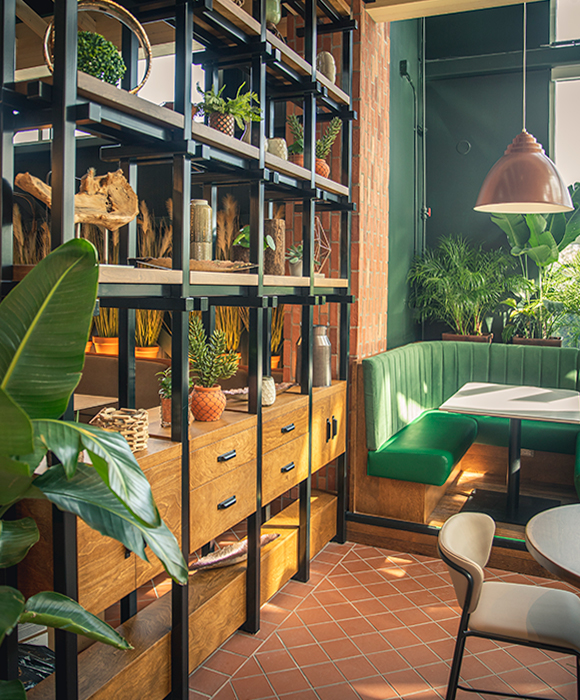 (Quebec)
Les Botanistes is a planet-based foodie dream in Quebec City. The walls are covered with plantes and the dining space is bright and calming. The restaurant is part of the same team behind Restaurant Saint-Amour and Chez Boulay, and the food here is equally delicious. Ask your server for the vegetarian menu and savour every bite. A tasty splurge!
Where: 2010, Avenue Jules-Verne, Quebec City
(Rivière-du-Loup)
Yes, there is an almost 100% vegan restaurant and food shop in Rivière-du-Loup, and it is super yummy. Espace Vita is on rue Larontaine, a street filled with boutiques, restaurants, and bars. Several of the dishes on the menu are also gluten-free, and most dishes with meat are available as vegetarian as well. It's an affordable place for meals-to-go, snacks and sweet treats.
Where: 275, rue Lafontaine, Rivière-du-Loup
(Quebec)
Chef Sabrina Lemay knows her way around a kitchen, each of her creations are packed with flavour. Utilizing organic local ingredients is an important part of every dish she creates. The menu here changes with each season, and there are several vegan options available, including a vegan version of their popular 5-course tasting menu.
Where: 36, rue Saint-Pierre, Quebec City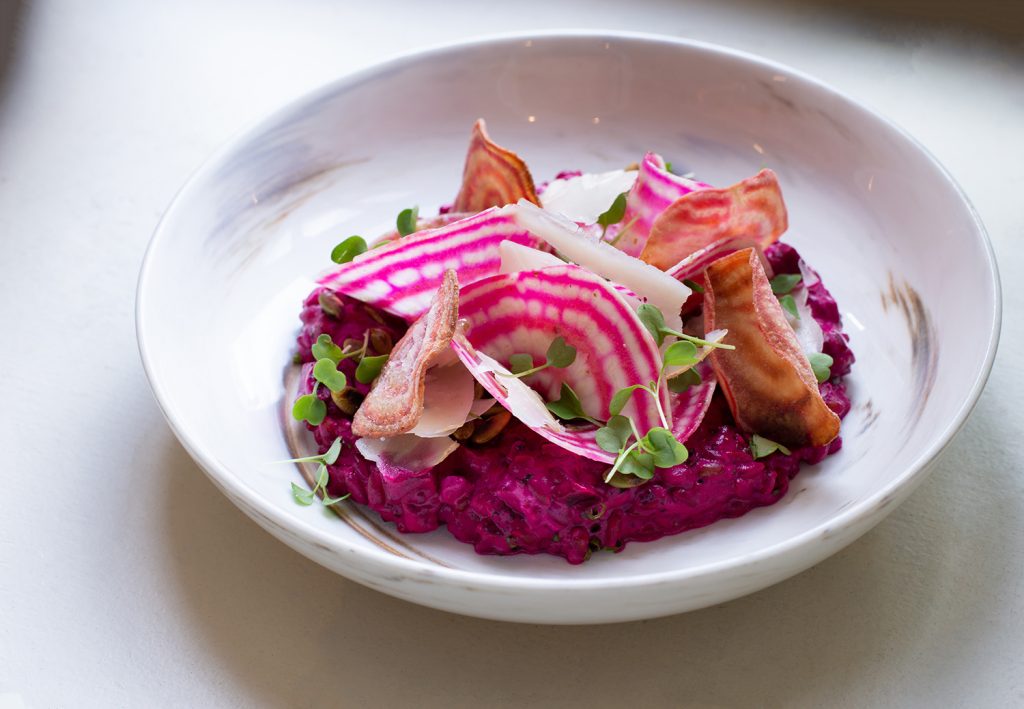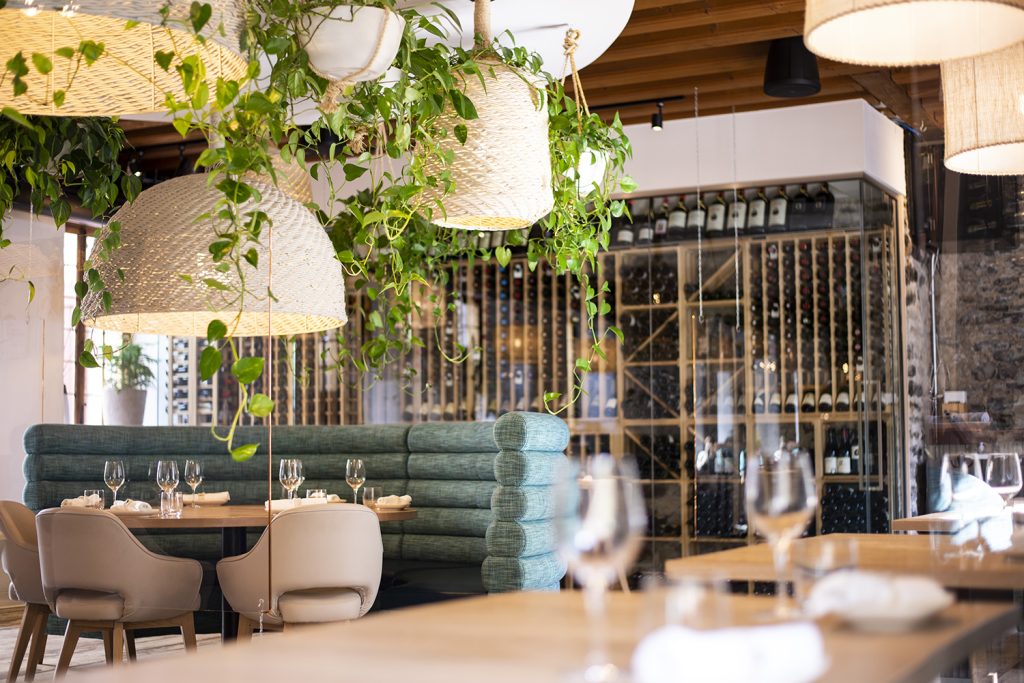 (Ottawa)
It's a cafe and a bakery, and scrumptious. It's located in The Glebe, and a go-to for plant-based foodies. The make amazing bread here, some of which is gluten-free. Lunch items are available for vegetarians, vegans, and celiacs. The healthy smoothies are perfect if you're on the go and unable to dine-in. An affordable plant-based heaven.
Where: 819 Bank St, Ottawa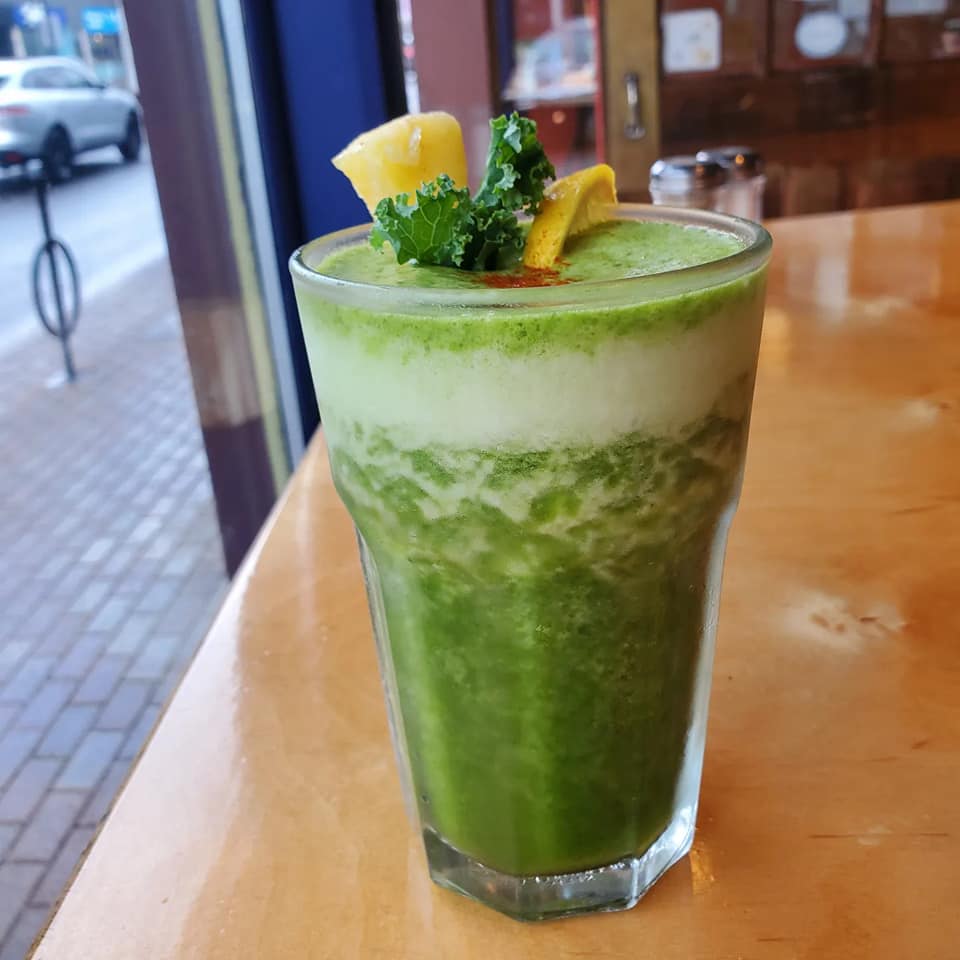 (Montreal)
This is a Thai vegan restaurant in Le Plateau-Mont-Royal serving traditional Thai food. Sweet and spicy seaweed salad, pad keemo, vegan beef curry, and tofu in peanut sauce are just a few of the yummy dishes you'll see on the menu.  Celiacs, rejoice, many dishes are gluten-free or can be made gluten-free.
Where: 4088, rue Saint-Denis, Montréal 
(Ottawa)
Jabberwocky Supper Club is an exciting dining experience in Ottawa headed by chef Rasmon Poisson. If you're looking to have one splurge meal while in Ottawa, this is the place to go. The menu changes often and have a few vegan options available. The food is elevated, with a meticulous focus on flavour.
Where: 315 Sommerset St W, Ottawa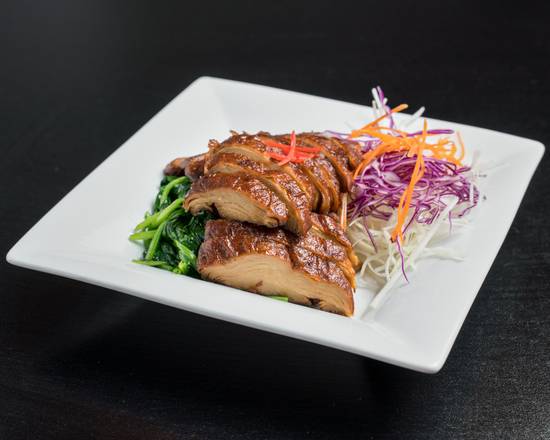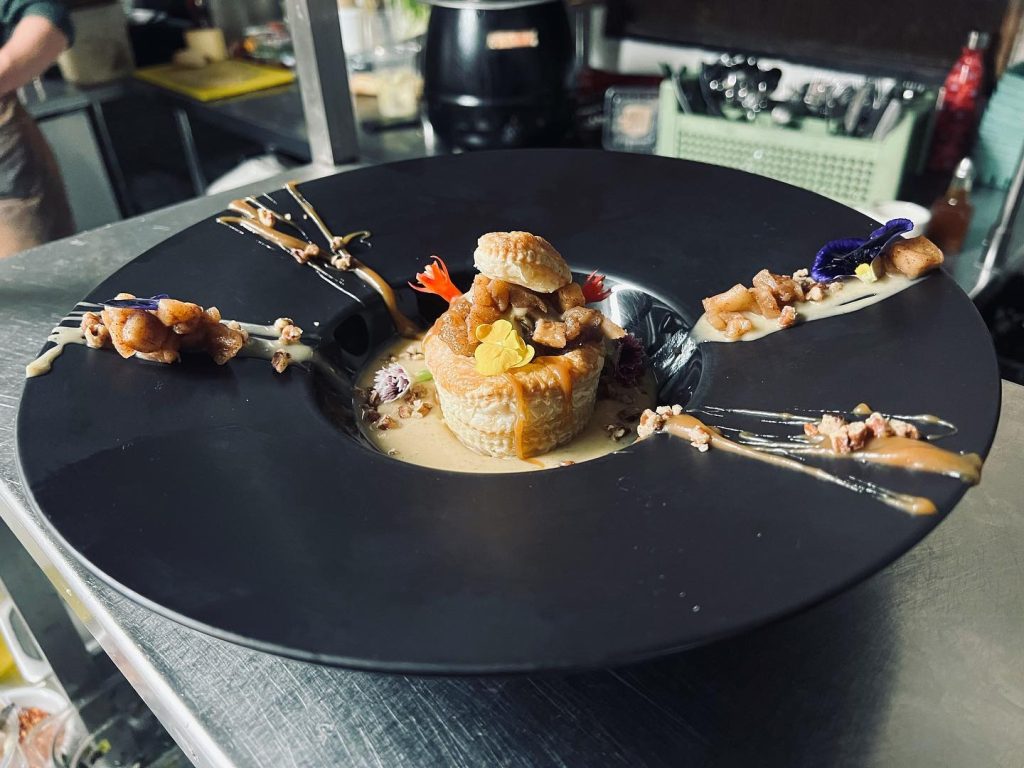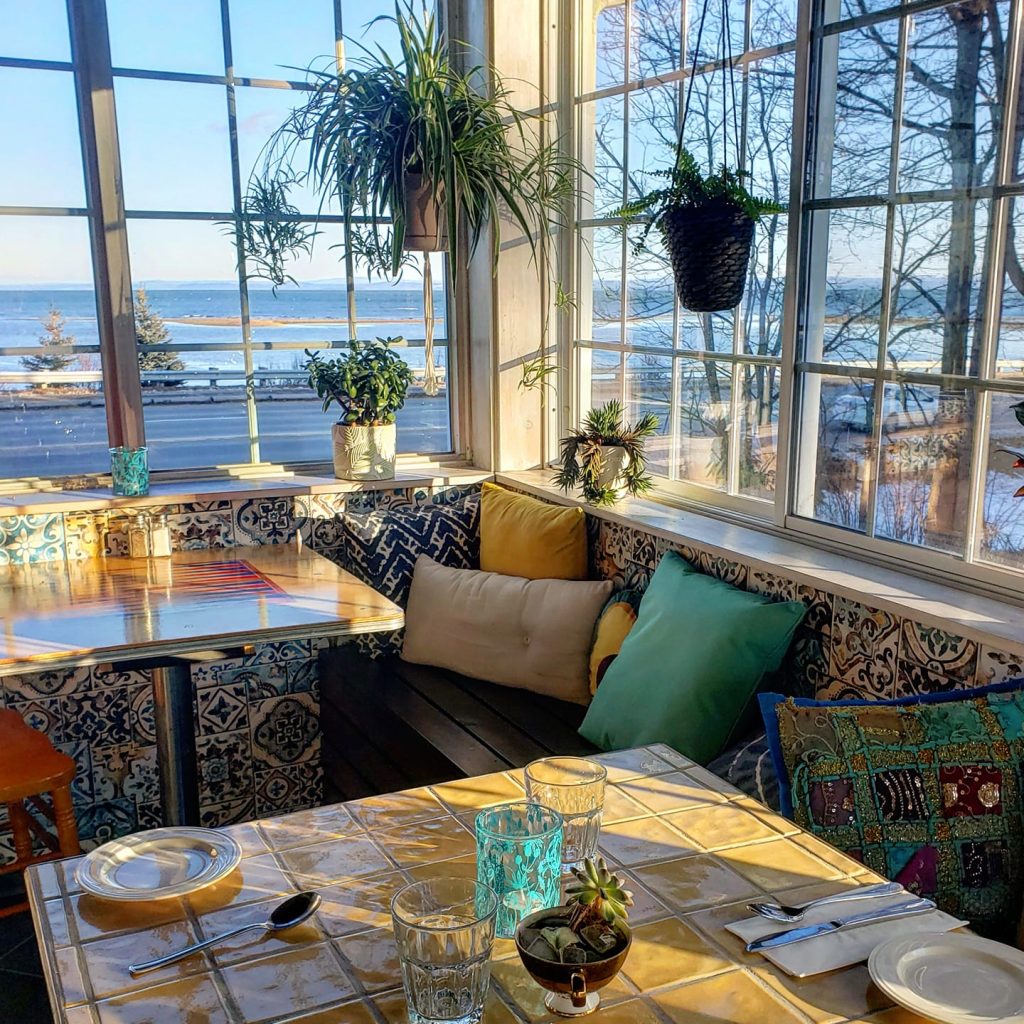 (La Malbaie)
La Marmite is an auberge and restaurant in La Malbaie in Charlevoix. You don't need to be a hotel guest to dine here, which is great as the food is pretty good. The menu is mostly for carnivores, but there are a couple of vegetarian dishes available. The dining room is small, and the view of the Saint-Lawrence River is spectacular.
Where: 1090, rue Richelieu, La Malbaie
(Montreal)
A vegan café in Le Plateau-Mont-Royal, Café Tuyo prides itself in being eco-friendly as well. The vibe is relaxing, making it ideal for a quiet lunch with friends, or doing some work while devouring healthy eats. Café Tuyo also hosts comedy events. It's a great little hang-out destination. Everything on the menu is under $12 CAD.
Where: 370, rue Marie-Ann Est, Montreal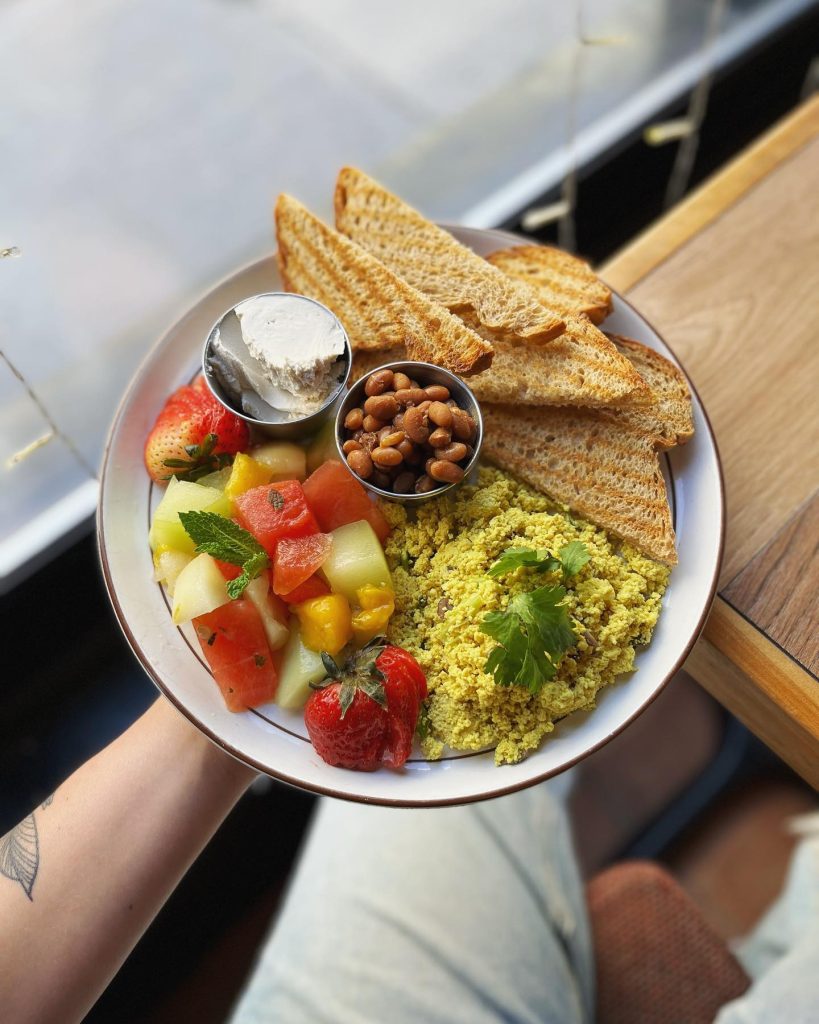 (Ottawa)
The Green Door is a vegetarian buffet restaurant where you pay by weight. All of the food is organic and made from scratch. The buffet is completely vegetarian, with a few vegan options as well. There are also some gluten-free dishes. Dine-in or takeaway from the buffet, or buy some prêt-à-manger (made fresh and then frozen), and cook it back at Saintlo Ottawa Jail, which is only a 30 min walk.
Where: 198 Main St, Ottawa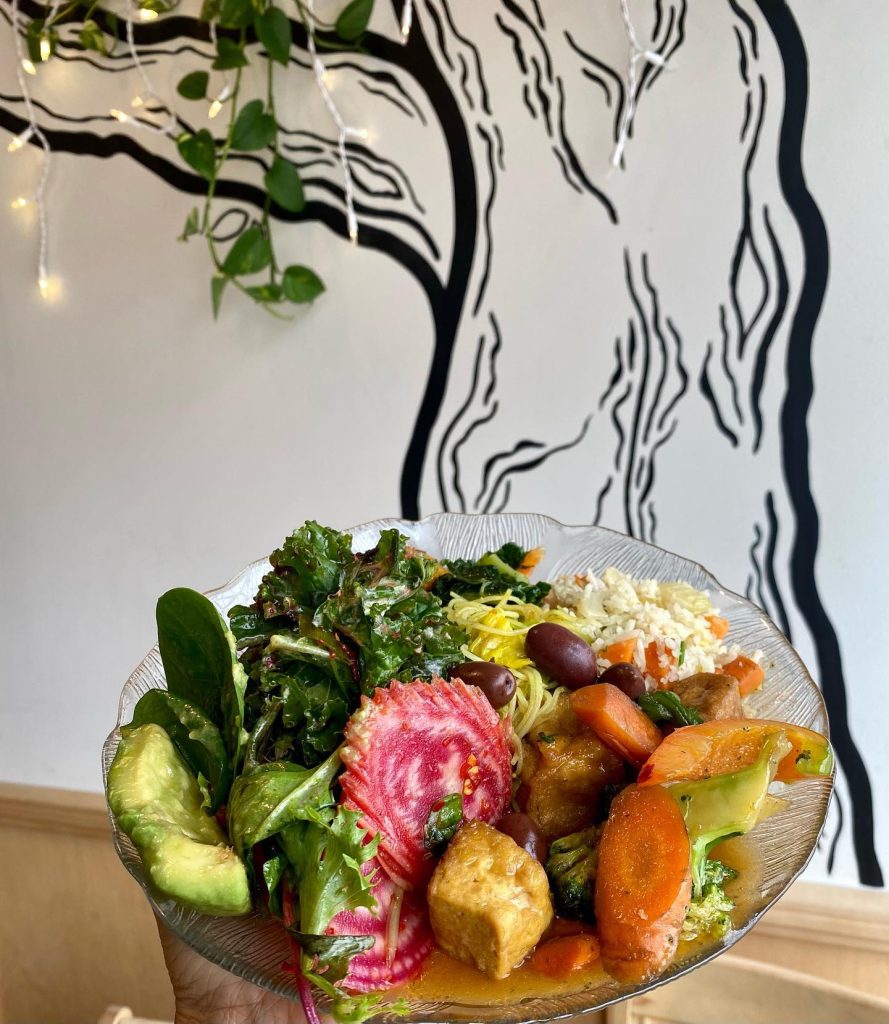 (Montreal)
This is purportedly the first vegan diner in Montreal. You'll find it on the edges of trendy Mile-End. The space is bright and cozy, and the menu is burgers and salads and poutines. The milkshakes and floats are quite good, too. Celiacs will be happy to know that there is a small menu for them as well.
Where: 5149, avenue du Parc, Montreal
(Rivière-du-Loup)
Up the street from Espace Vita is l'Innocent, a women-owned restaurant serving vegan and gluten-free food. The menu changes almost weekly, making each visit new and exciting. They offer dishes for carnivores as well. Sip on Thai soups, much on bipimbap, ramen, and more. It's budget-friendly and delicious.
Where: 460, rue Lafontaine, Rivière-du-Loup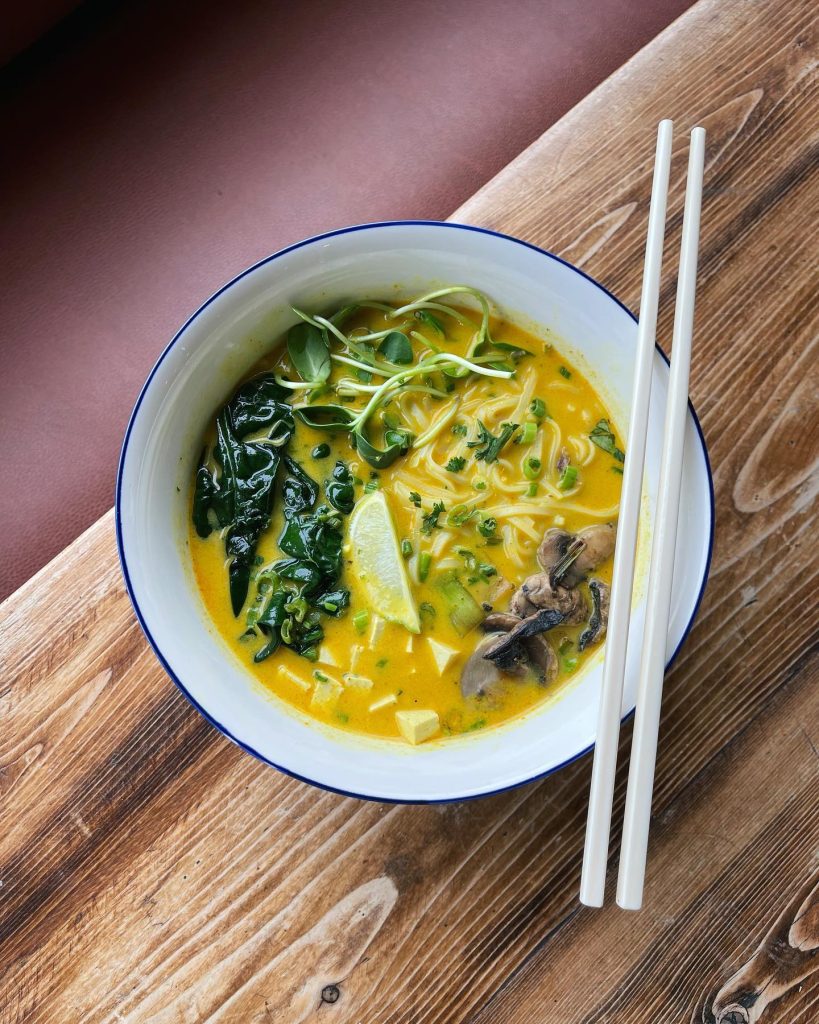 (Quebec)
It's 100% vegan, and a welcome addition to Quebec City's food scene. Don Vegan is in Old Port, close to Old Quebec, and buzzing with activity almost every night. The vibe is eclectic. The menu is a mix of cuisines: Thai, Japanese, Italian, Korean, French and Mexican. It's a bit of a splurge, but totally worth it.
Where: 97, rue du Sault-au-Matelot, Quebec City
(Ottawa)
This vegetarian restaurant and juice bar in Westboro is a bright and air space. It opened in 2015, and is dedicated to promoting nourishing lifestyles. The menu is 100% vegetarian, with some dishes offering vegan options. They have bowls, burritos, burgers, and sweet treats.
Where: 357 Richmond Rd, Ottawa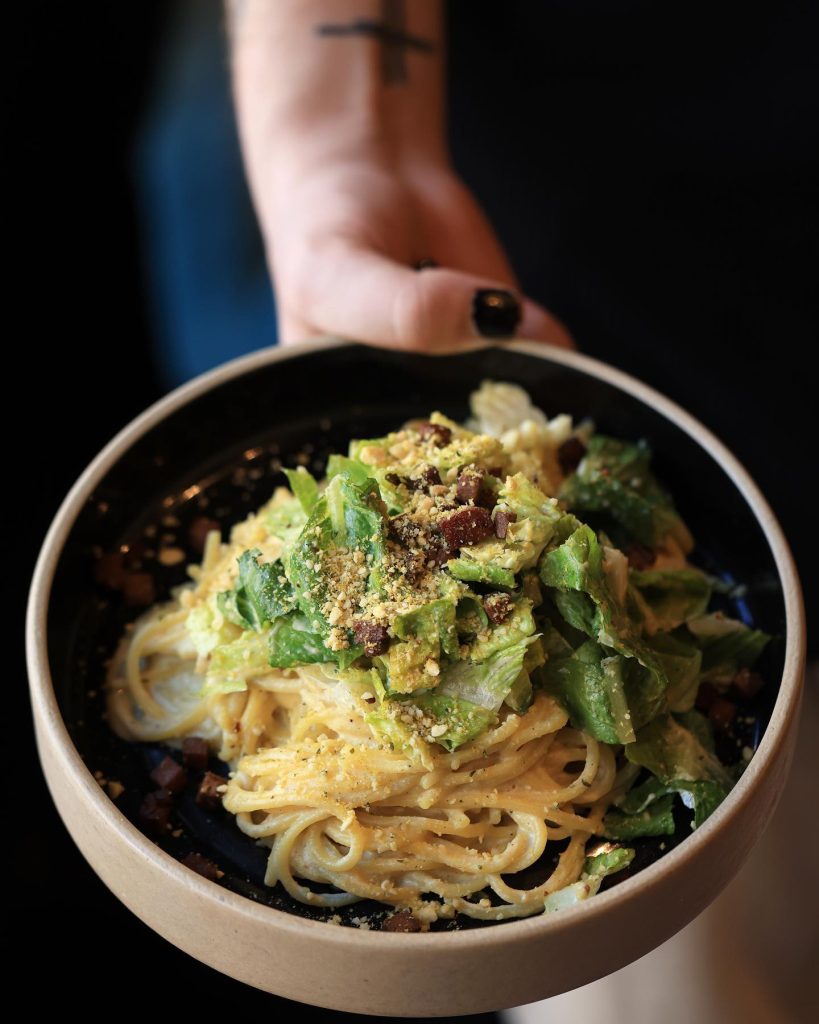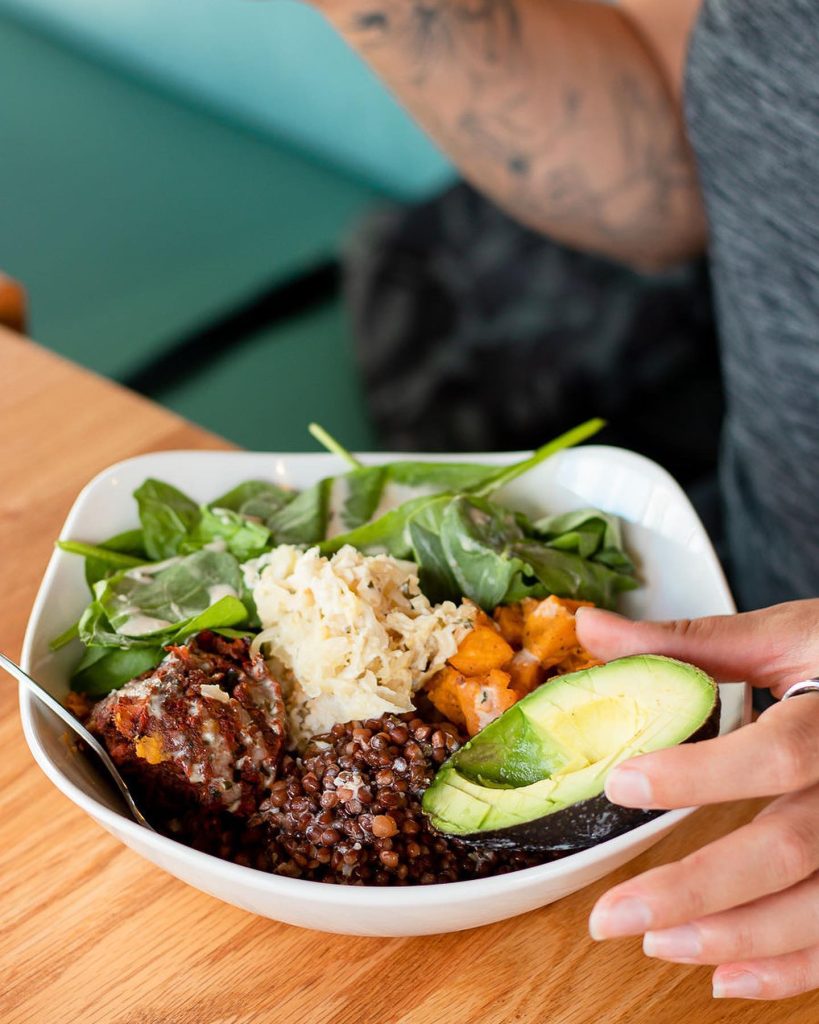 (Montreal)
Casa Kaizen is an exciting vegetarian and vegan restaurant. Plants hang from the ceiling, and the restaurant's design is an instagrammer's dream. The food here is quite good, with a menu of plant-based Mexican tapas like zucchini flower and cactus tartare, tacos al pastor made with oyster mushrooms, and azteca soup, to name a few. Everything on the menu is under $15 CAD.
Where: 16, ave des Pins, Montreal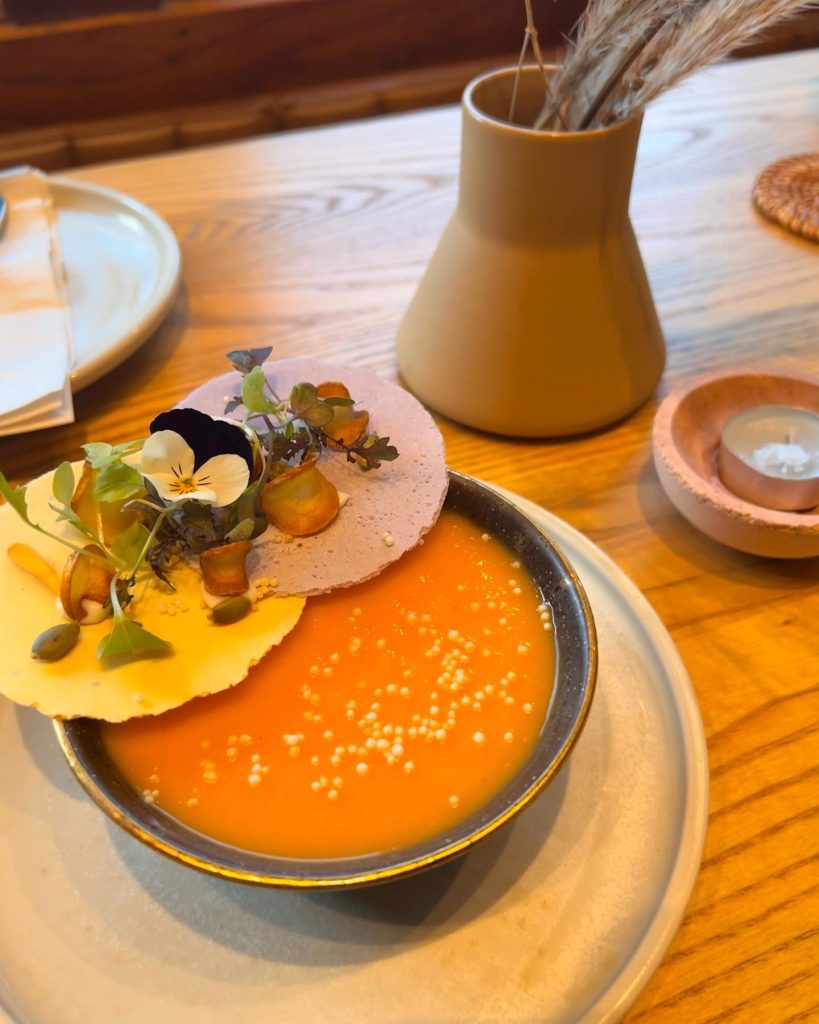 There are a lot of restaurants offering vegetarian dishes, and vegan dishes are becoming more popular as well. If you don't see options advertised on a restaurant's menu or website, ask. It's also a good idea to mention food allergies when you make a reservation. There is a good chance omnivore friends will find delicious vegetarian or vegan dishes to enjoy as well.
Enjoy!