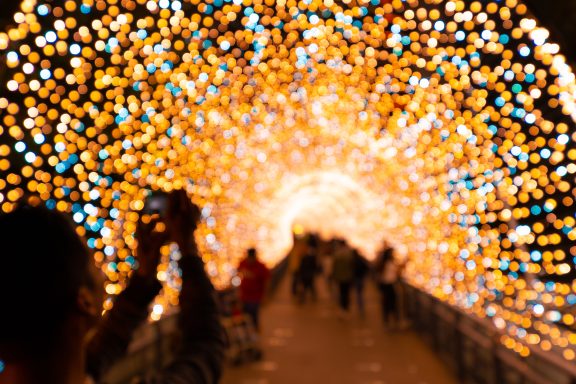 Who says you have to stay indoors just because the mercury drops below zero? Quebec holds lots of winter festivals to make you forget the cold and enjoy the magical snow. From sports activities to Quebec traditions, these events have surprises in store for you that will energize your winter!
---
Delicacies, All-nighter and Entertainment at the Quartier des spectacles
Well known in Montreal for more than 20 years, the Festival Montréal en lumière floods Montreal's Quartier des Spectacles with cultural activities, light shows and theme nights. There is always a featured region of Quebec as well as a country of the world and an always-awaited gastronomic program. Tastings, discounts in restaurants, artistic and cultural all-nighter Nuit blanche, indoor shows… this festival shells out quite the entertainment!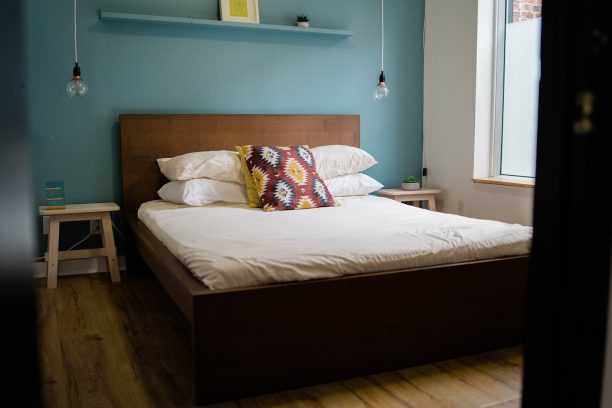 Want to turn your experience into a stay? Spend the night at the Saintlo Montreal hostel just 4 metro stations from the festival.
A Winter Tradition at the Classic Carnaval de Québec
When it comes down to icy celebrations, it's simply impossible to ignore the Carnaval de Québec which sets Quebec's capital ablaze every February for 10 days (February 3 through 12th this year). Will you succeed in shaking Bonhomme's hand and rewarding yourself with a little Caribou shooter? Perhaps you will dare to participate in the famous snow bath or the canoe race? Sliding, sculptures, parades, and light installations are sure to keep you busy.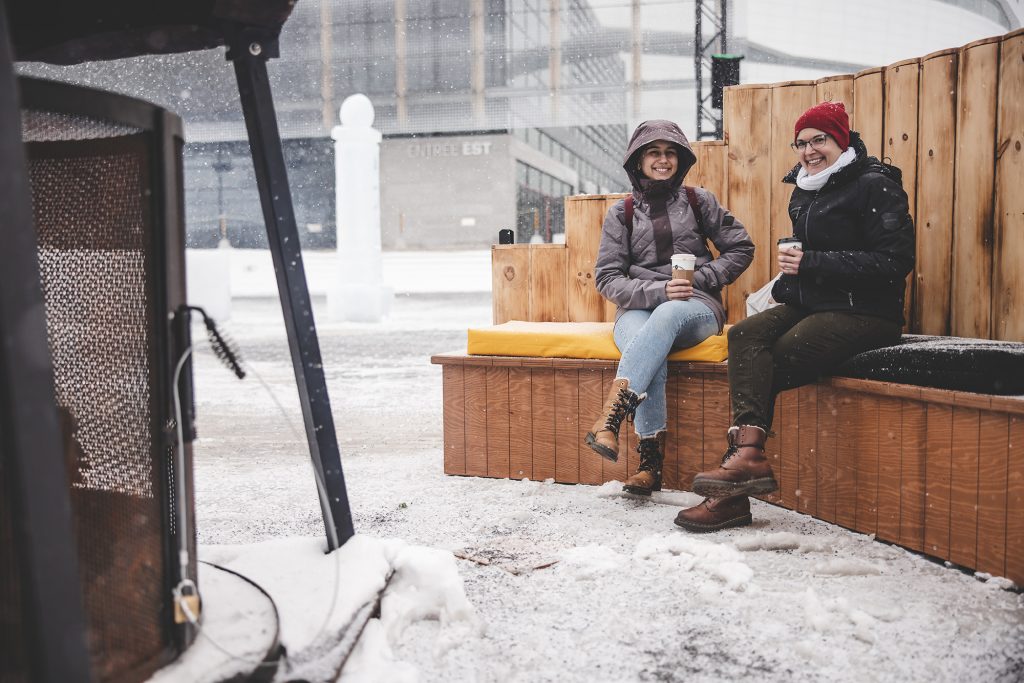 An Essential Ice Fishing Activity in Sainte-Anne-de-la-Pérade
Reserve your ice fishing cabin now for the Festival de pêche aux petits poissons des chenaux for which Sainte-Anne-de-la-Pérade is famous. With a comforting fire, a few hot drinks and friends to compete with, the 85th edition from February 3 to 19, 2023 will surely remain on the list of your best winter memories!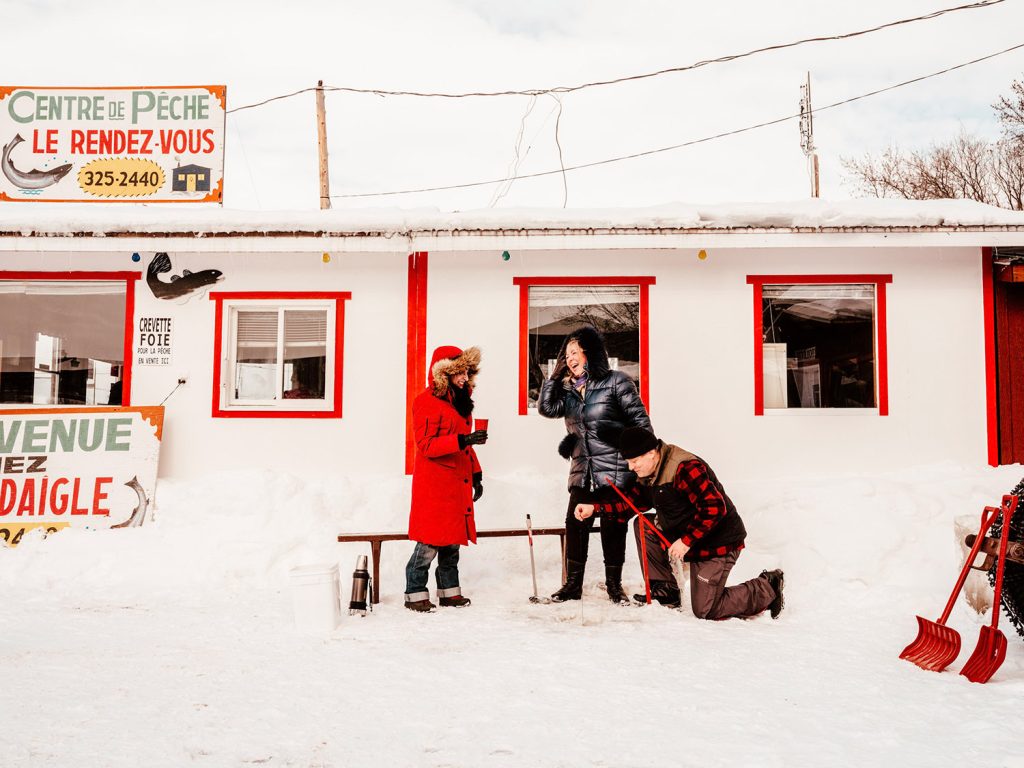 Impressive Snow Sculptures in Saguenay
In Saguenay-Lac-Saint-Jean in winter, you're invited to the Festival Saguenay en neige to admire the gigantic snow sculptures created during the 11 days of celebrations intended for families. It's free and going on from February 2 to 12, 2023 this 39th edition.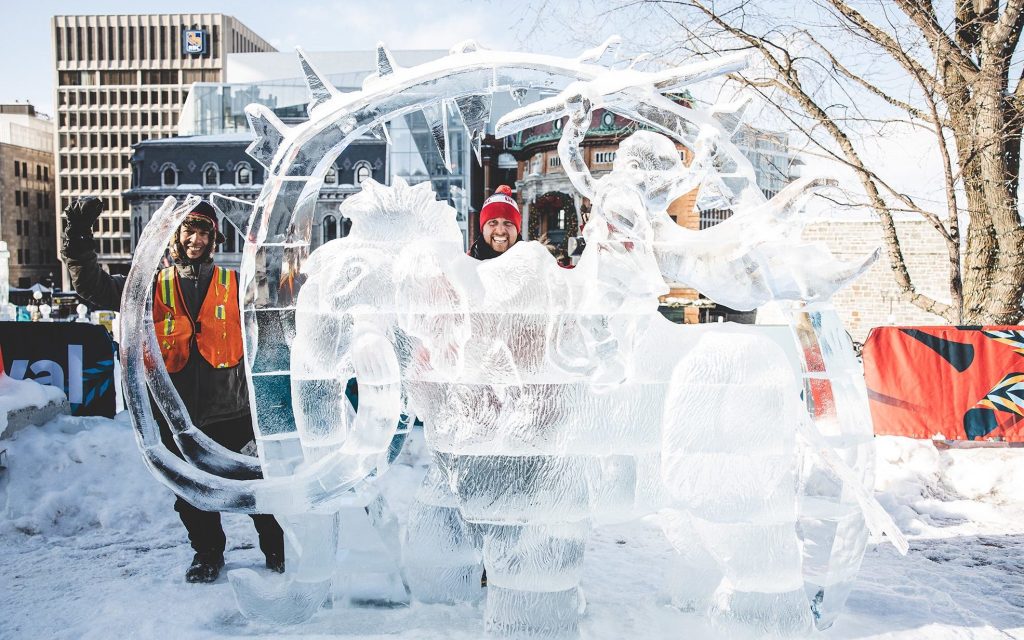 Original Urban Fishing a Few Steps from Old Quebec
Tackling fish under a thick layer of ice won't seem surprising to you in a country setting, but it's a safe bet you've never experienced ice fishing in the heart of Quebec City! At the Village Nordik of the Port of Quebec, you can admire the upper town and the St. Lawrence River on the frozen Louise Basin or even warm up in the multiple inflatable igloos available to you on weekends from February 10 to March 13, 2023.
A Lanaudière Event at the Festival Feu et Glace
For 20 years, the Île-Lebel park in Repentigny has been the host winter activities during two exciting weekends. The Festival Feu et glace organizes a multitude of shows for all tastes; a great opportunity to explore Lanaudière further.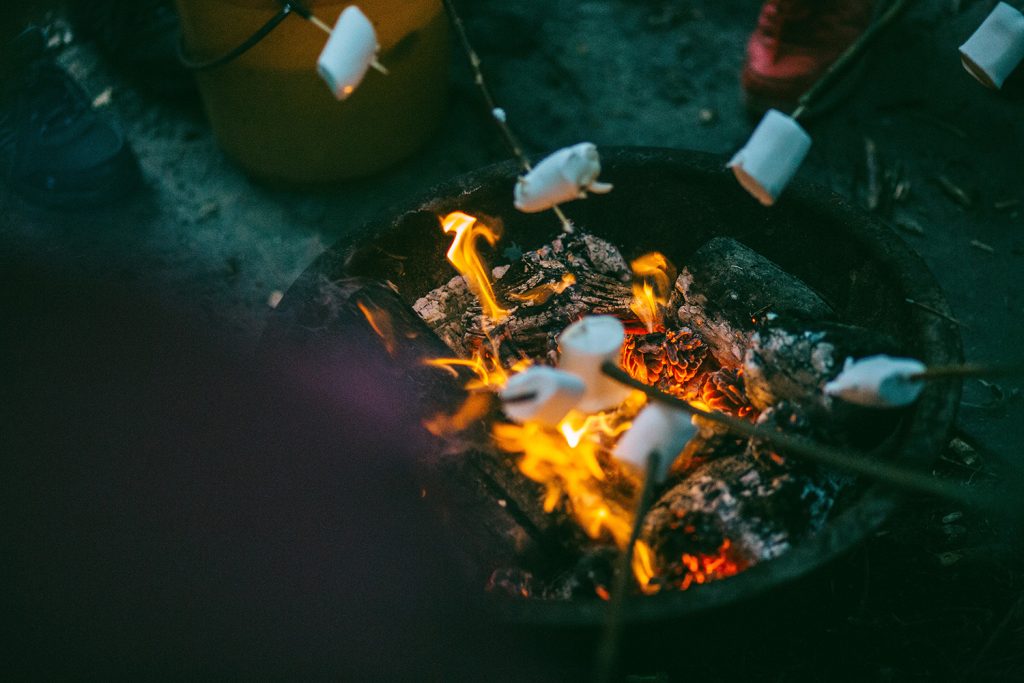 A Colourful Winter Festival at the Hivernades de Saguenay
Don't miss the Hivernades de Saguenay from February 26 to March 6, 2023, an event held at the Mille Lieux de la Colline park and in the heart of the Chicoutimi port area. Shows, inflatable games, climbing and sliding await families who brave the cold.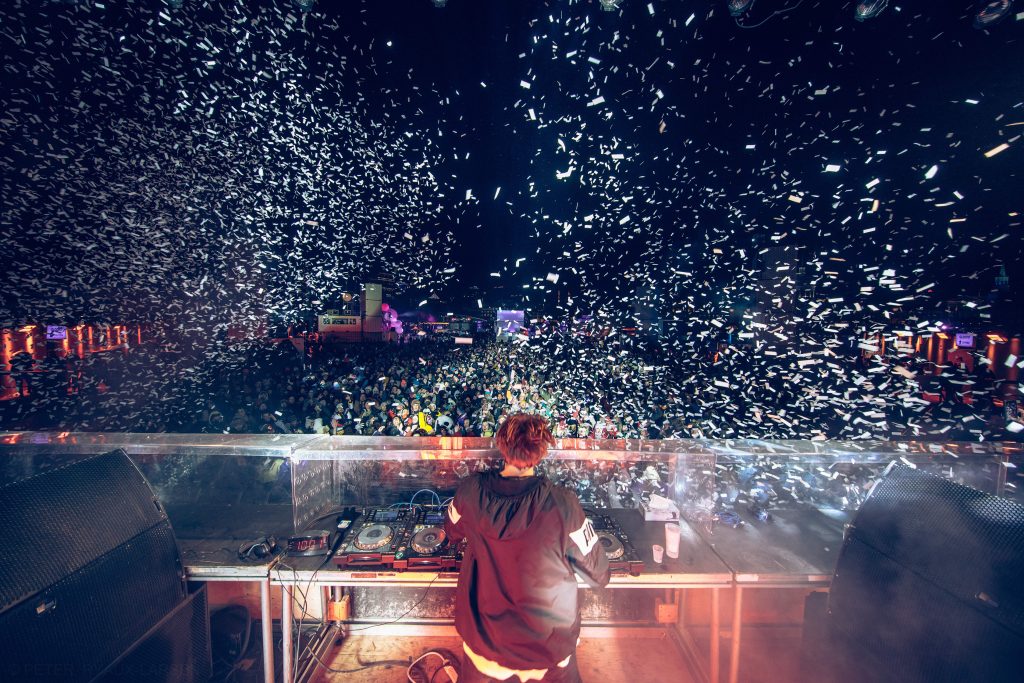 Wild Weekends in Montreal's Old Port
Prepare your snow suit for the cheesy winter clothing contest, the Festival Igloofest is incomparable for outdoor dancing to the sound of electronic music. It is definitely in the top 3 festivals to enjoy during winter in Quebec thanks to the international DJs who have been flocking here for the past fifteen years. See you there from January 19 to February 11, 2023?
Local Heritage and Traditional Music at the Festival des Hivernants de Sept-Îles
The residents of Côte-Nord know how to celebrate and certainly optimize the season which is prolonged in the region. To break the tranquility of winter days, Festival des Hivernants will make you dance without feeling the passing hours and sing loudly at the Old Trading Post in Sept-Îles. Discover local First Nations culture as you have a good time in one of the most beautiful corners of the province.
Skating and Snowflakes Galore at Ottawa Winterlude
For this 10th edition of the winter festival, we make a small exception by leaving Quebec in favour of Ottawa, a popular neighbouring city very close to Gatineau, on the Quebec side of the Ottawa River. From February 3 to 20, 2023, Winterlude invites you to the Canadian capital. Skate on the frozen Rideau Canal and brag about having tried the largest natural skating rink in the world or take part in the many festivities to really get your groove on!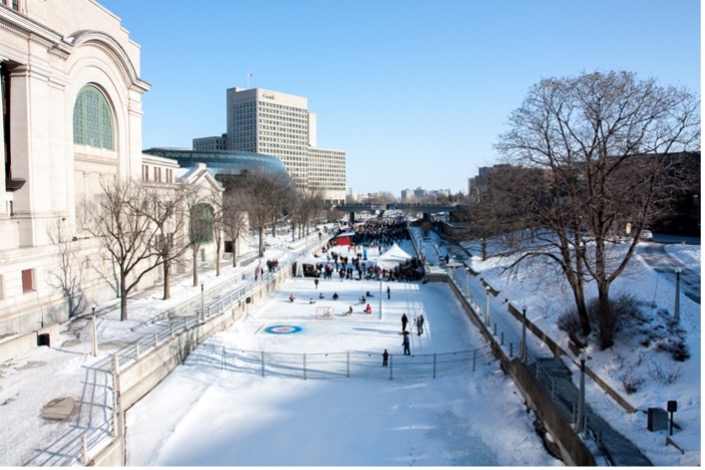 Like icing on the cake, you can even sleep in a former prison to make your weekend even more unforgettable, at the Saintlo Ottawa Jail hostel.
Start planning your outings right away, because these 10 festivals to enjoy winter in Quebec (and Ottawa) will fill your calendar.
Safe travels!