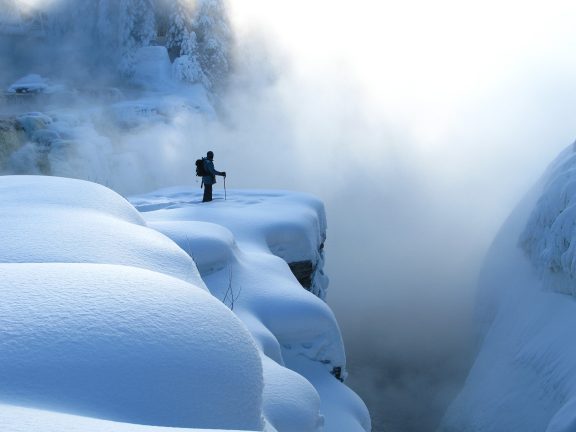 Whether they are managed by Sépaq or Parks Canada, Quebec's national parks are overflowing with dynamic proposals to enjoy winter. From traditional snowshoeing, cross-country skiing or winter hiking to the original snow scooter or even astronomy evenings, the cool season promises to be exciting. Discover now the best national parks for your outdoor activities in Quebec!
---
Monts-Valin National Park
There is nothing like the densely snow-covered landscapes of the Monts-Valin National Park! Board the crawler shuttle to the Valley of Ghosts and ski or snowshoe the rest of the way to the summit, which sits 984 metres above sea level. The all-white panorama is breathtaking!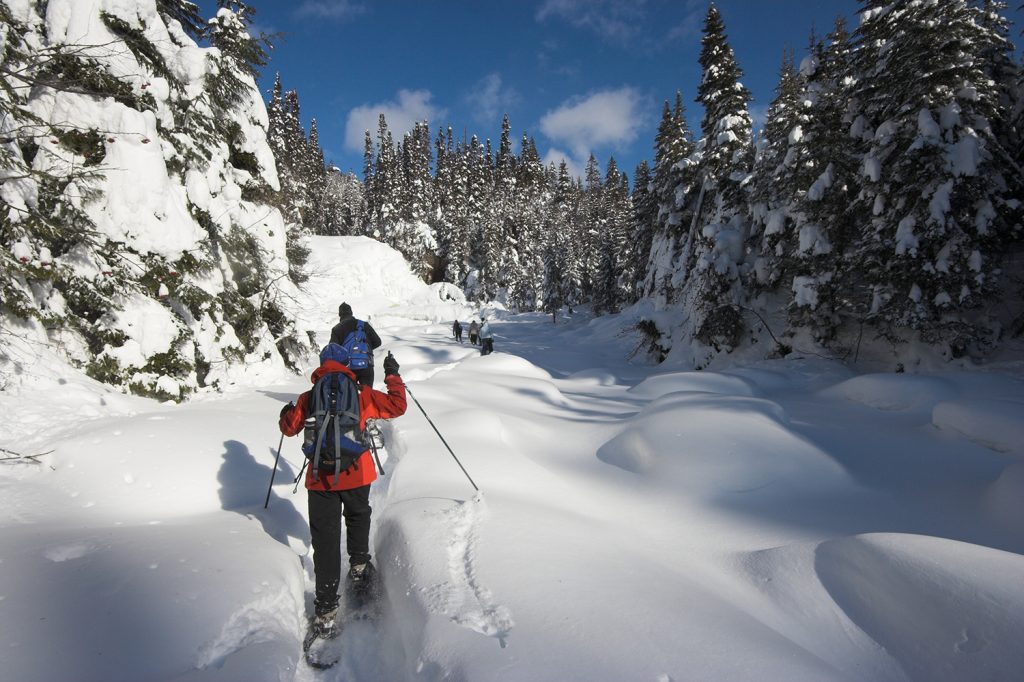 Forillon National Park
While bears hibernate, winter sports enthusiasts explore Forillon National Park in Gaspé! Volunteers maintain 3 trails that are ideal for cross-country skiing, snowshoeing and fatbiking. The Griffon Cultural Centre provides free snowshoes if you don't have your own equipment! Very close to the park, Auberge Griffon Aventure offers accommodations to rest after an active day.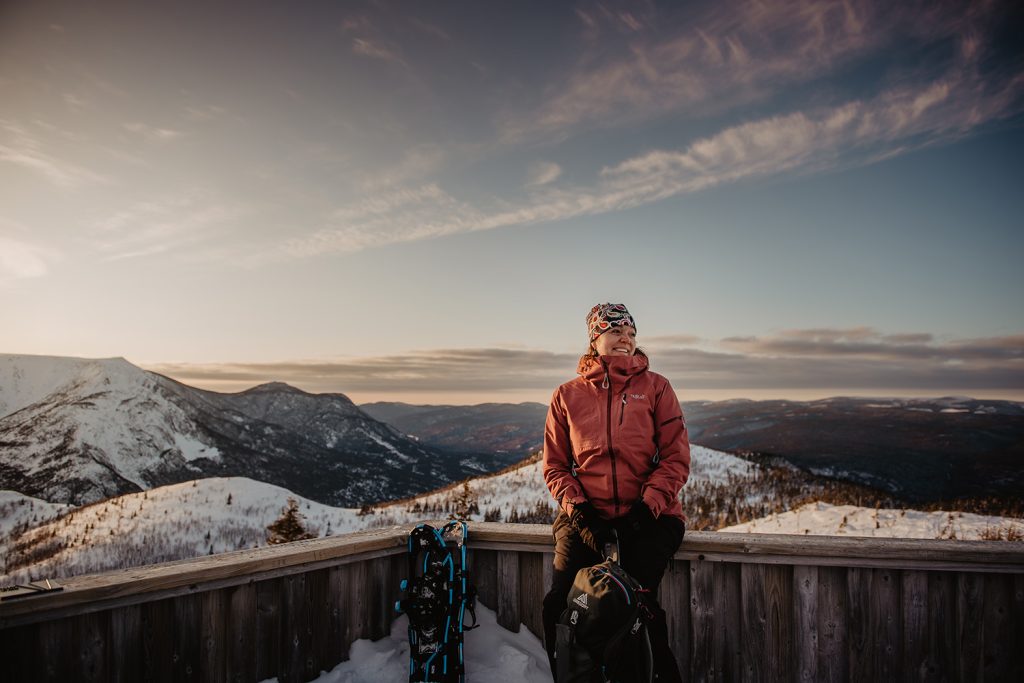 La Mauricie National Park
If there is one place where nature puts on its most beautiful attire, it's at La Mauricie National Park! Take out your mittens, tuque and boots for an extraordinary winter hike or explore the 80 kilometres of trails dedicated to cross-country skiing excursions in powdery snow.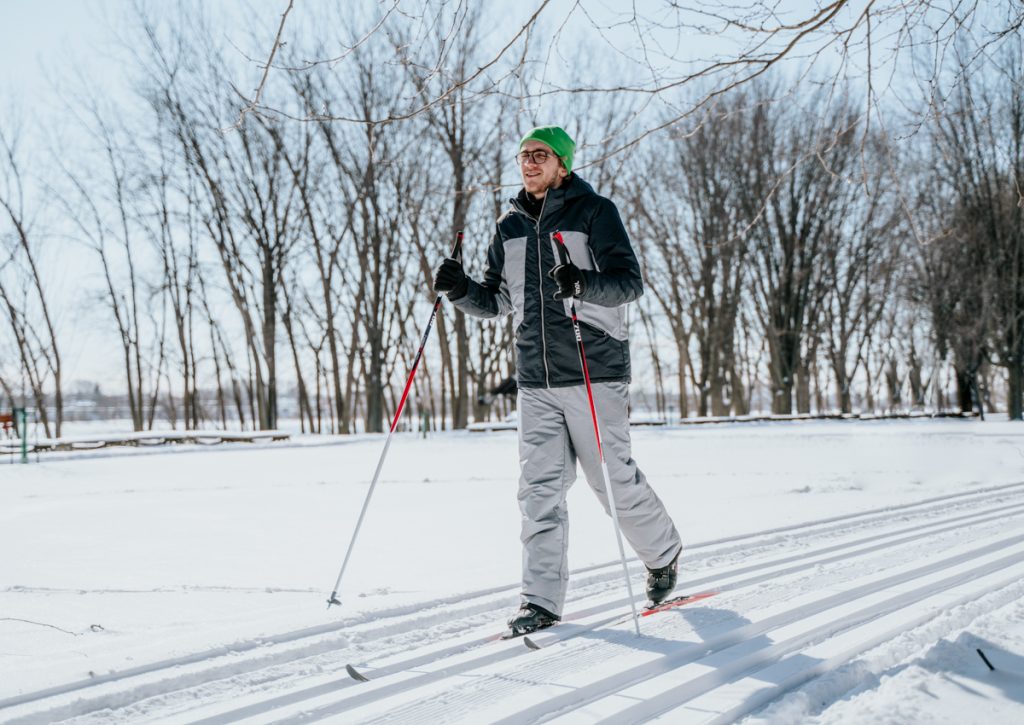 Îles-de-Boucherville National Park
In the heart of the St. Lawrence River, Îles-de-Boucherville National Park is located very close to the metropolis. The Sainte-Marguerite and de la Commune islands present you with an enchanting setting. You might spot some white-tailed deer!
Mont-Mégantic National Park
Do you like to admire the stars in the dark winter nights? If so, Mont-Mégantic National Park has everything you need! Attend an astronomy evening at the ASTROLab and learn to spot constellations like a pro. Memorable torchlight marches are also held during the season.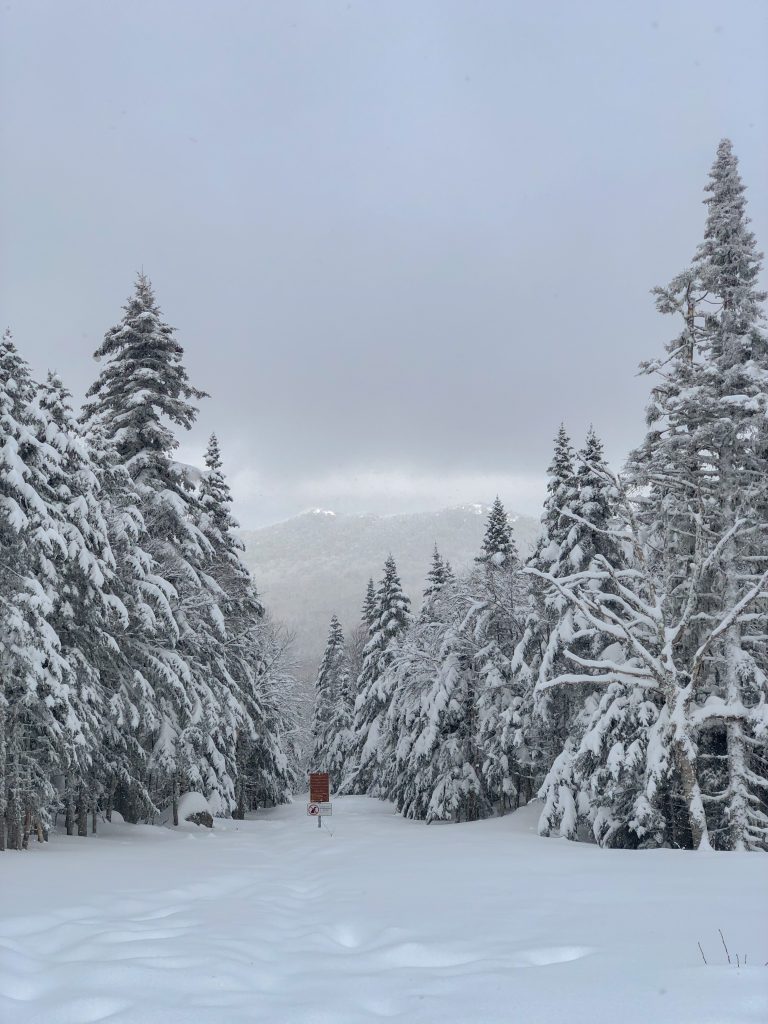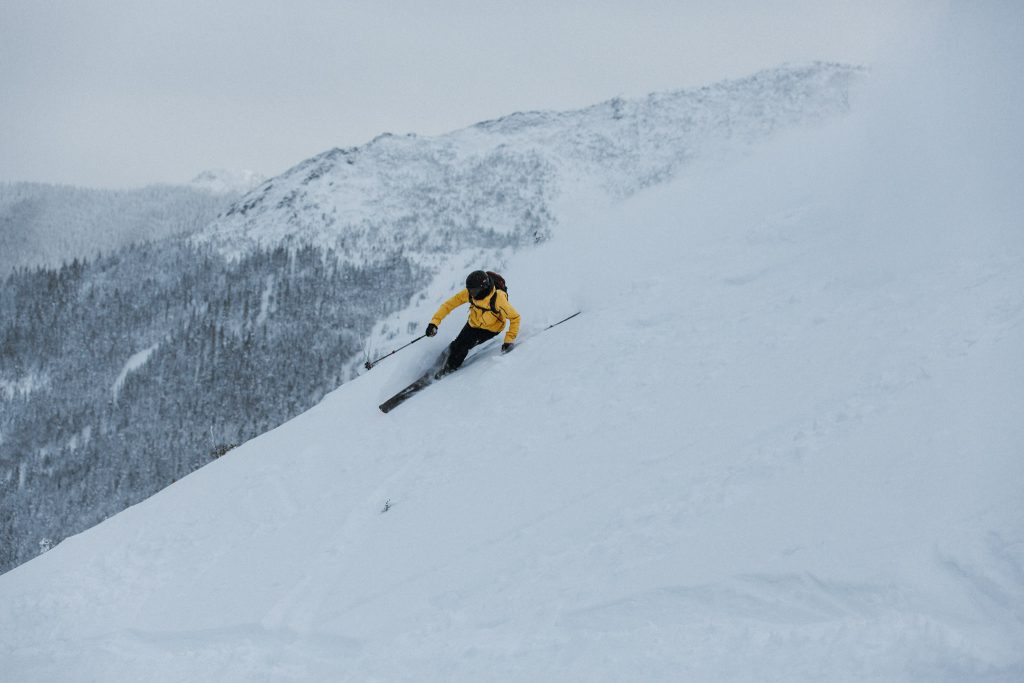 Gaspésie National Park
Imagine hiking, snowshoeing or even skiing and coming across a caribou at the bend of a trail… This is exactly what Gaspésie National Park allows you to experience this winter in Quebec. For more thrills, try backcountry skiing, telemark or snowboarding!
The famous Sea Shack in Sainte-Anne-des-Monts will be transformed into a Ski Shack this winter for cool trips with accommodations and good food. Nothing better than Haute-Gaspésie and the Chic-Chocs to appreciate powder snow and altitude!
Please note that this is an independent company managed by the NPO Cap Vers l'Est. The Sea Shack team can't therefore take your reservations or answer your questions about the cabins offered, but you will find all the information here.
Mont-Saint-Bruno National Park
In the suburbs of the Saintlo Montréal hostel is the Mont-Saint-Bruno National Park, a natural environment prized by city dwellers in search of fresh air in Montérégie. You can ski there until 9 p.m. and indulge, for example, in fatbiking, sliding or photographing the various lakes it encompasses.
Mont-Tremblant National Park
Renowned around the world, Parc national du Mont-Tremblant was the first of its kind created in Quebec and the third in Canada. In addition to the classic winter sports that you can practice there, learn about survival in the forest or sign up for a snow yoga class in nature. The mountain is waiting for you and so are the owls that live there!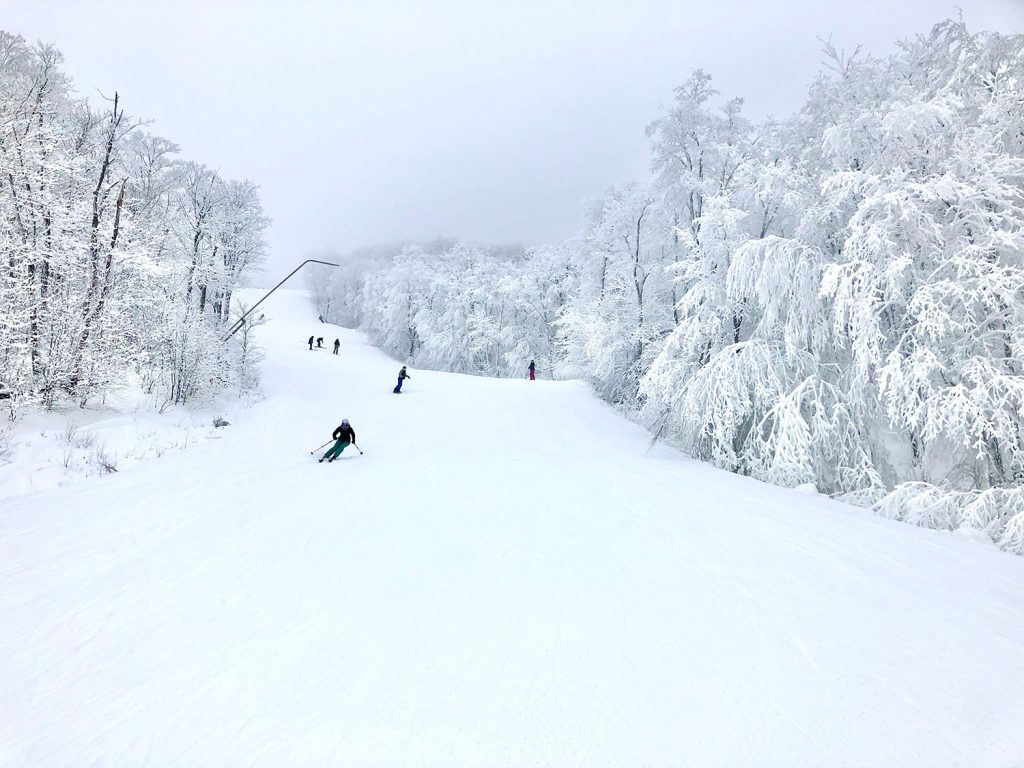 Hautes-Gorges-de-la-Rivière-Malbaie National Park
With its exceptionally high walls that give it its name, Hautes-Gorges-de-la-Rivière-Malbaie National Park is part of the Charlevoix biosphere reserve. An ice shuttle will take you to the most wonderful winter areas. Will you dare to try ice climbing before going to rest at Auberge La Malbaie?
Bic National Park
Enjoying winter in the lower estuary of the St. Lawrence is simply magical. At Bic National Park, you can not only hike and do your favourite activities, but also plan a moonlight hike that you aren't about to forget.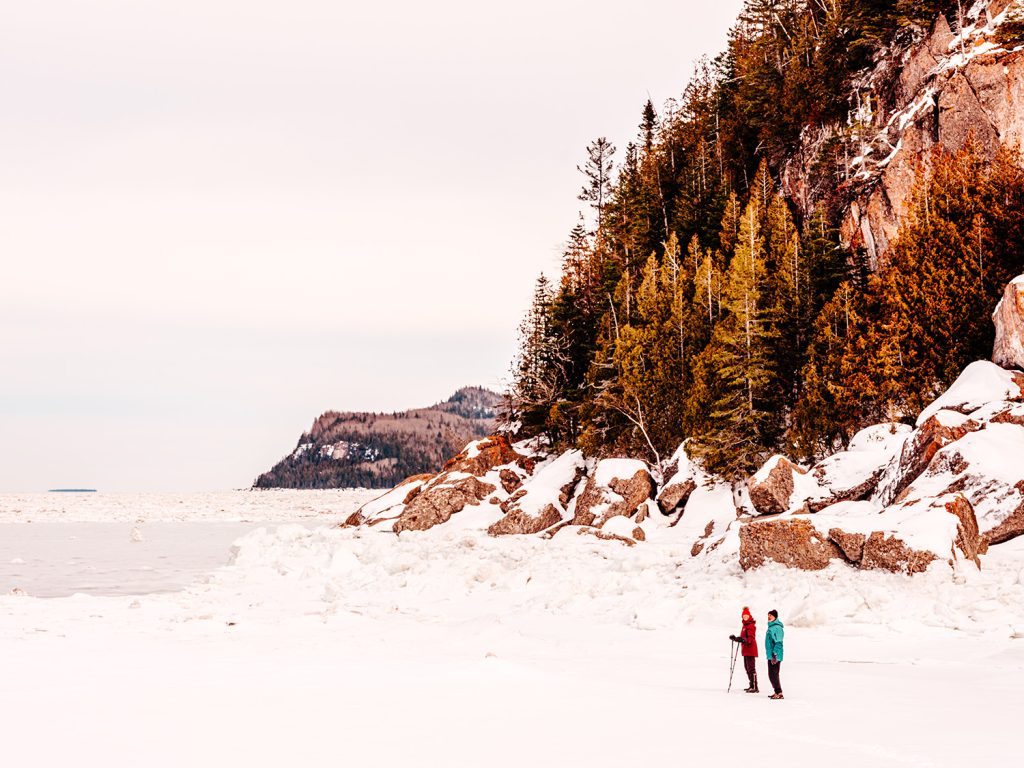 Jacques-Cartier National Park
30 minutes from Quebec in Jacques-Cartier National Park, there are many options to stay active. Choose between an illuminated trail or a wildlife interpretation outing to enhance your stay. A Quatre natures shuttle allows you to reach the park from the city, which is convenient if you are spending the night at the Auberge internationale de Québec!
No matter which national park inspires you for your outdoor activities in Quebec, playing outside in cool weather will reinvigorate you. Don't forget that there is no such thing as bad weather, only bad clothes… And why not make a whole trip out of these destinations thanks to this 7-day itinerary through Quebec?
Have fun!