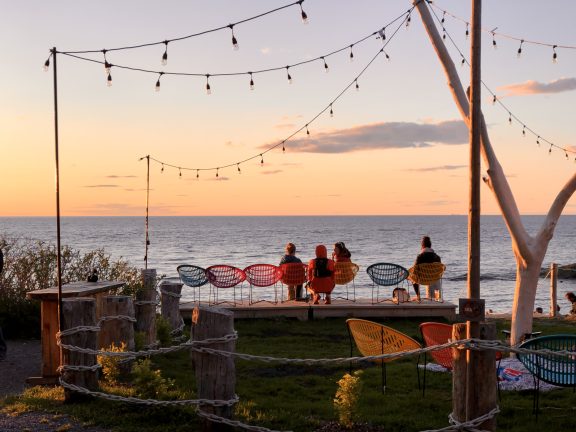 You're probably asking yourself: "Where can I sleep in Gaspésie without breaking the bank?" Or "Where can I camp in Gaspésie?" We're going to share not only our favourite activities, destinations and most gorgeous Gaspésie youth hostels, but also tips for low-budget travel.
---
Yes, it's pretty simple to explore Gaspésie by backpack and hostel. You can expect an adventure as unforgettable as Nicaragua or Thailand! You'll fall in love with discovering and rediscovering Gaspésie's magic mix of festive atmosphere, epic natural adventure, fresh ocean breezes and colourful villages!
To head off for Gaspésie is an exercise in remaining flexible and ready to improvise, while at the same time remaining within budget, whether you're the type to plan ahead or jump in at the last minute.
You're probably asking yourself: "Where can I crash in Gaspésie without breaking the bank?" or "Where can I camp in Gaspésie?" We're going to share not only our favourite activities, destinations and most gorgeous Gaspésie youth hostels, but also tips for low-budget travel.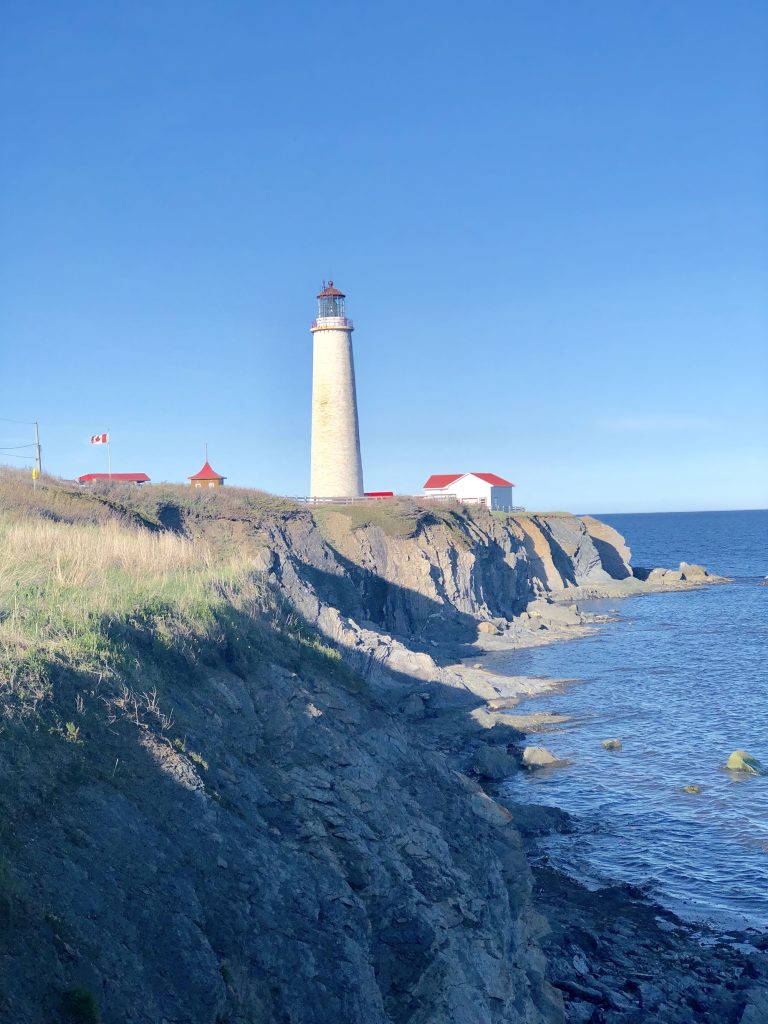 This is what you'll need:
A week or more of vacation time
A vehicle
The perfect roadtrip playlist
To be ready to take on the outdoors
Reservations at a youth hostel (whether they're for camping, dormitory or a private room).
Start off your adventure in Sainte-Anne-des-Monts By following the riverside along Highway 132, you'll get to Saint-Anne-des-Monts, a great place to set up your first base camp in Gaspésie.
Yes, you'll wonder if you've arrived in paradise when you first set eyes on the Auberge Festive Sea Shack. The hostel has a reputation as a place to party, with its live music and one of the province's most beautiful beaches. The Tiki Bar and the sandy beach leave you no doubt you're truly in "vacation" mode.
Whatever your budget or way to travel, you've got a place to crash. Choose from private bungalows, affordable dorm beds or even campsites (or if you're a van-lifer, go ahead and sleep in your vehicle).
Much more than a youth hostel, the place is immense and dotted with colourful bungalows. The view of the sea is magical, and you can watch the sun come up as well as go down. How awesome is that? And if the sun is hiding behind the clouds, you can still see the whales from the hostel. When you hear the bell ring, that's the signal that they're making an appearance!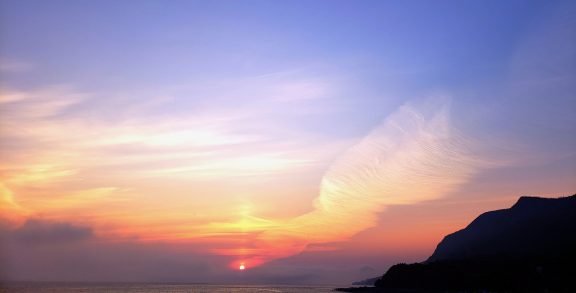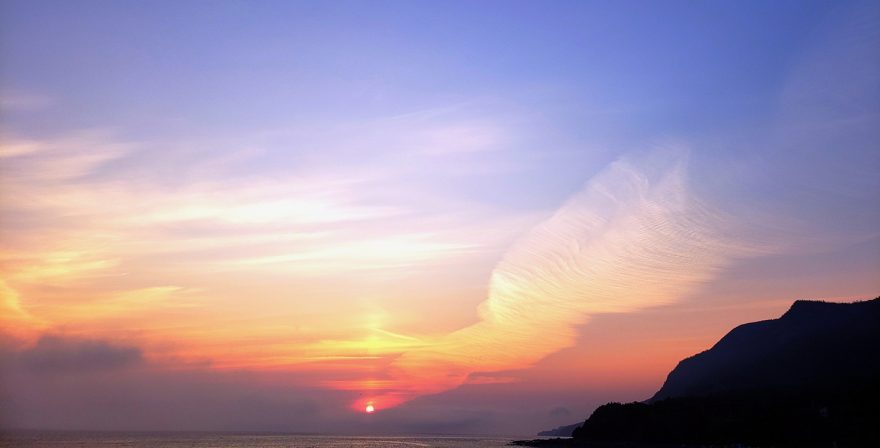 Incredible activities at the Auberge Festive Sea Shack 
At Parc national de la Gaspésie : We recommend the Lac-aux-Américains hiking trail. This 2.6 km loop of the lake will take under an hour. There's also another 140 km of hiking trails, so you have plenty of options if you have plenty of time. Keep your eyes open for moose! The park has the greatest density of moose in North America, not to mention the largest population of caribou south of the Saint Lawrence River.
Canyoning with Eskamer Aventure : If you're looking for big thrills on a small budget, canyoning is your new favourite activity! It's an adventure through both water and mountains, all set up with the appropriate gear and a pro guide to show you canyoning techniques. We recommend the Canyon des Sauteux, a half-day trip where you'll learn to rappel the waterfalls that rise up to 30 metres, all with a breathtaking view of the Saint Lawrence River.
At the Auberge Festive Sea Shack, you can rent kayaks or paddle boards, and even go snorkelling if you can take the cold. Or you can chill at the hostel and meet great people at a the friendly bar until the wee hours of the morning.
Next stop: L'Anse-au-Griffon 
After another two and a half hours on the road, you'll come across another youth hostel that happens to be one of Canada's most magnificent: Auberge Griffon Aventure.
The ambience is chill, and you'll feel like you're in touch with nature and the sea. The view of the Saint Lawrence River is awe-inspiring. Suddenly, you'll feel you're off the grid and disconnected from the rest of the world. This is the perfect paradise to get zen in Gaspésie. You'll adore the cozy A-frame bungalows, and with the vibe of their famous, super-social bar, you'll meet other backpackers on the same quest as you!
For a local culinary experience, head to Rivière-au-Renard to buy yourself some fresh lobster. You can prepare it yourself in the hostel kitchen, and not only save a bit of cash but also dive into a seafood feast.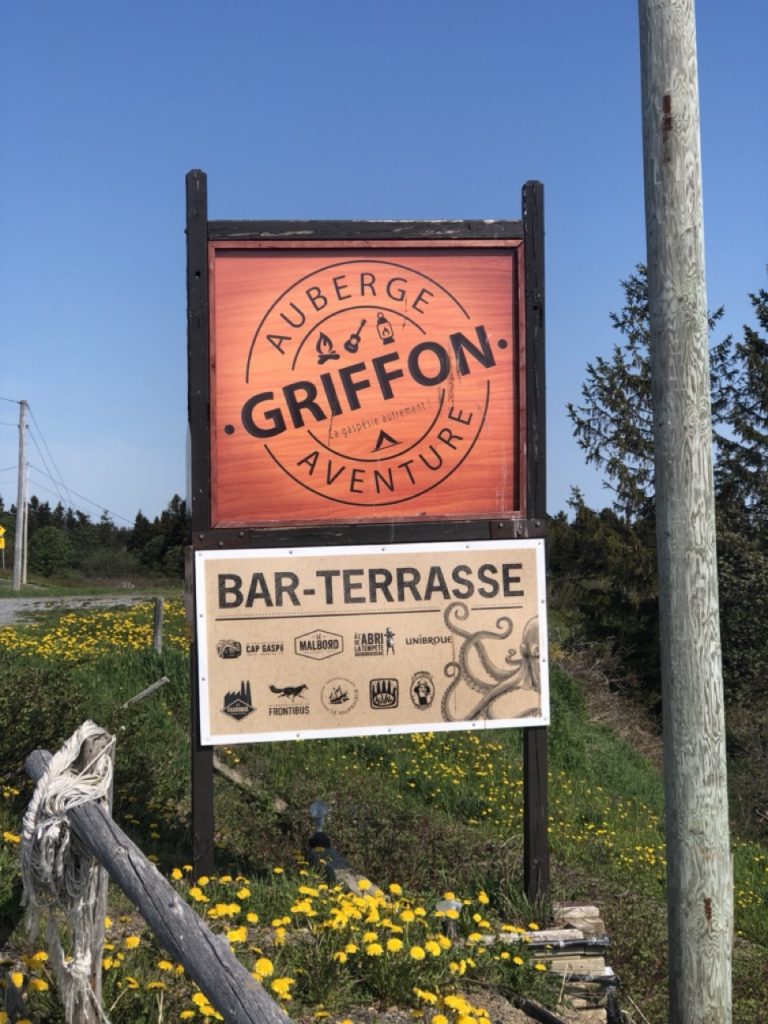 Must-try activites at the Griffon Aventure Youth Hostel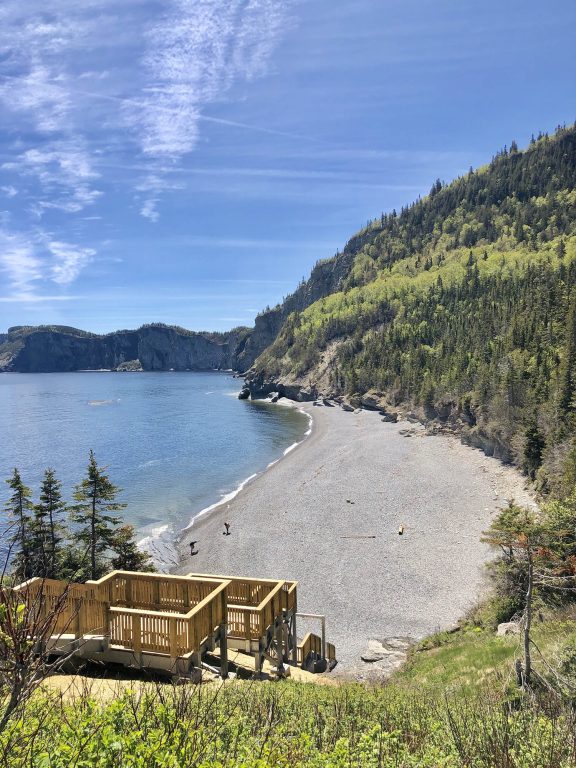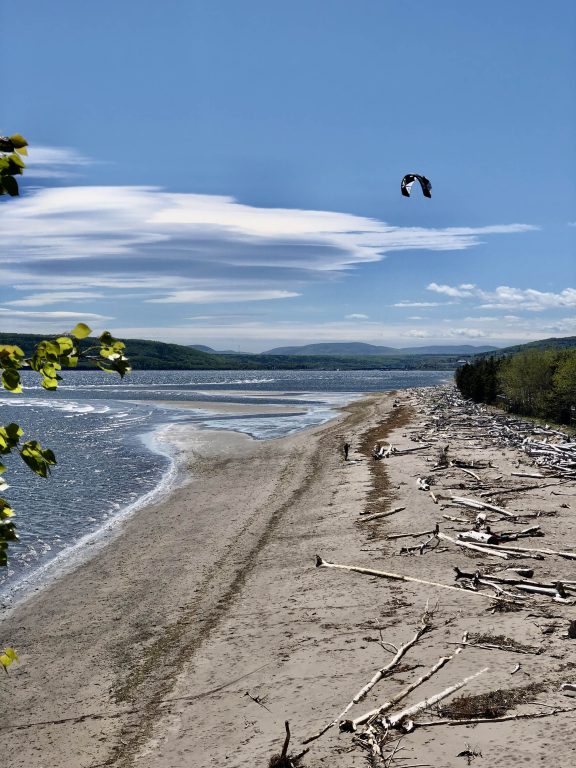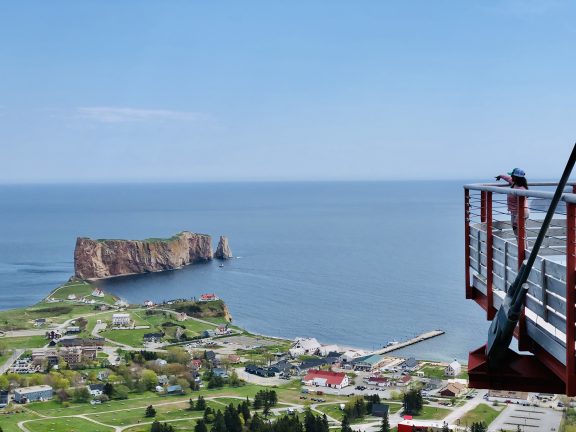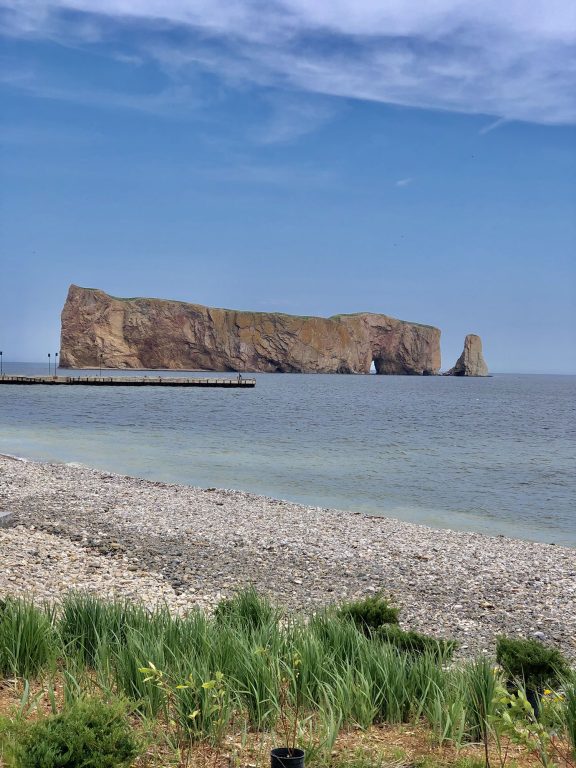 A stop at the beach at Barachois 
Just 20 km along Highway 132 between Gaspé and Percé, stop for a picnic or just to take a breather at Barachois. Your inner beach bum will love this sandy 10km stretch along the bay. It's the iconic Gaspésie beach where you can see Percé and Île Bonaventure in the distance.
The turquoise waters of Gaspé 
Some 15 minutes after leaving Barachois to Percé, stop at Emerald River Park. This taste of nature along the Portage River is magical, with its waterfall that drops into a natural emerald-coloured pool.
A panoramic view of Percé Rock
You can't claim you've been to Gaspésie if you haven't laid your eyes on Percé Rock. The best place for a panoramic view of it is Géoparc de Percé, a glass platform suspended at 200 metres high with an unbroken view of Percé Rock and 'île Bonaventure. Be prepared for a thrill, because you'll also be testing out your fear of heights!
To get to the top, it's a 45-minute walk. If you're more of an adrenaline junkie, try the 250-metre zipline descent (which goes up to 50 km/h) from the site of the glass platform.
Percé Rock is not the only photo-worthy sight. Check out pretty Percé village and its charming shops.
 Refresh at Anse-à-Beaufils
L'Anse-à-Beaufils, between Percé and Chandler is a little seaport with the Pit Caribou microbrewery. It's a very popular stop for a beer tasting, and it's truly local with its family vibe. You can also get your beers to go and save their stylish labels as souvenirs of your backpacking trip through Gaspésie.
This little tour of Gaspésie will inspire you to explore the region even a little further off the beaten trails. If you don't have the time to complete the entire 885 km loop, you can come back next time! You could also head for the Baie des Chaleurs with its rich Acadian culture, or the charming village of Matapedia. Whatever you decide, your backpacking journey through Gaspésie will be unforgettable!
Cheers!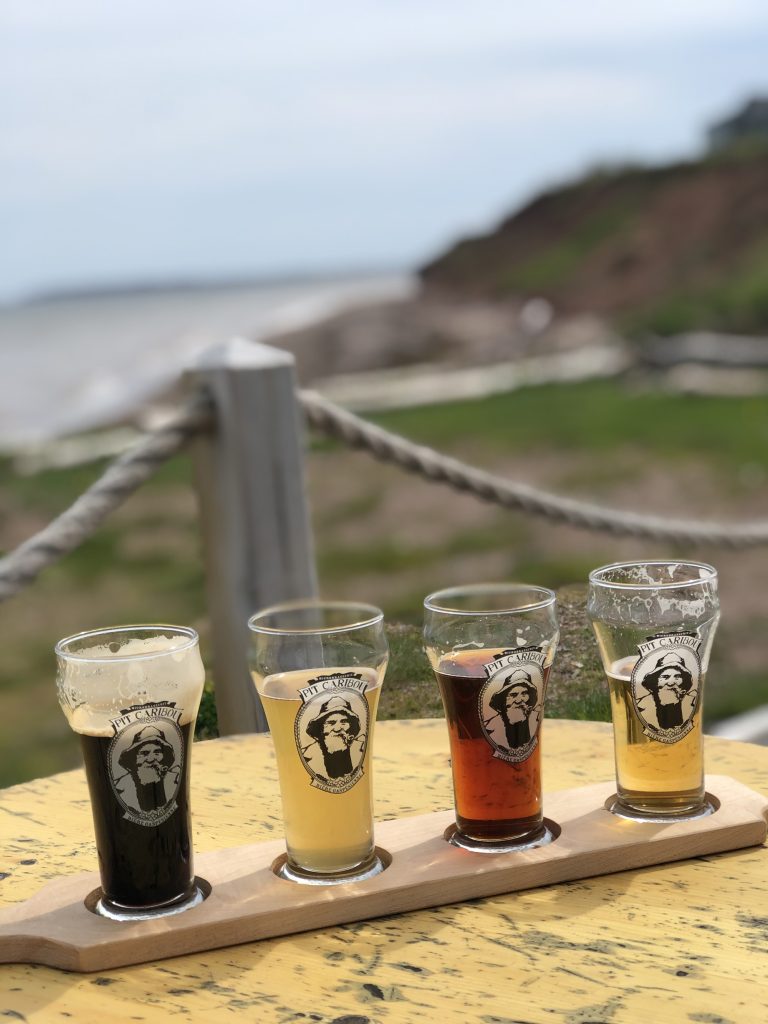 Ça te tente de voir tout ça en vrai?