Canada is the country it is today because of the help, blood, and sweat of the First Nations and Indigenous peoples who resided here long before the Europeans arrived. There have been horrifying injustices inflicted on Indigenous peoples. It's important to learn about those injustices and understand them, so we can make positive changes.
Travel writer, Robin Esrock, recently wrote an excellent article on how to approach an Indigenous experience. In this article, he talks about proper etiquette when attending festivals, whether to selfie or not, traditional clothing and more.
Enrich your travels in Ontario and Québec by making time to visit Indigenous sites, and partake in festivals and special events. All of them offer insights into the traditions and cultures of the First Nations and Indigenous peoples.
Let's talk about some of the best Indigenous experiences in Ontario and Québec.
---
National Day for Truth and Reconciliation
September 23rd is the National Day for Truth and Reconciliation in Canada. It's a time when we honour the children who didn't return home, and the ones who survived the residential school system in Canada. It's a time to raise awareness and learn about the wrongs of the past. There will be events in cities across Canada, and many will wear orange shirts with "Every Child Matters" imprinted on the front. If you plan to purchase a shirt, do so from an Indigenous seller, not Walmart.
Pow Wow
Attending a Pow Wow is an excellent way to immerse yourself in the traditions and cultures of Canada's First Nations and Indigenous peoples. Watch traditional dances and performances, and purchase handicrafts made by Indigenous artists. When attending a Pow Wow it's important to arrive on time and be respectful. In other words, this is not a time for taking selfies with Indigenous peoples in their regalia, unless you have asked for permission.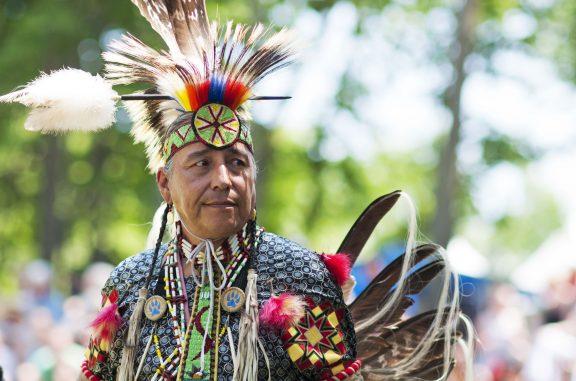 International First Peoples' Festival
In Montréal the International First Peoples' Festival is ten days of celebrating and honoring Indigenous art, film, history, and traditions. The festival takes place in August each year. In 2023, learn Abenaki cooking, listen to spoken word poetry, watch Indigenous films, and see the incredible Supaman, an Apsáalooke rapper and thunder dancer.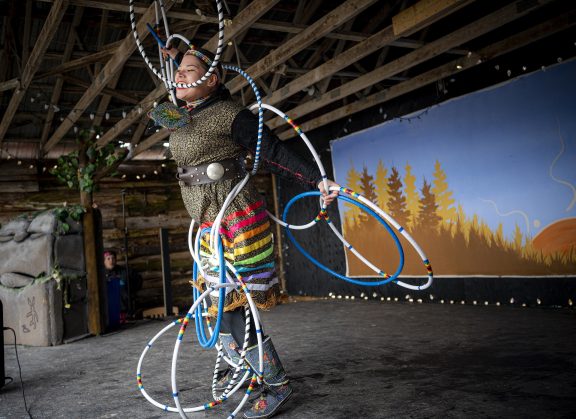 Mādahòkì Farm
In the Ottawa region, the best Indigenous experiences take place at Mādahòkì Farm. The farm opened its doors in 2021, showcasing agritourism and authentic Indigenous experiences. The farm is home to endangered Ojibwe Spirit Horses, seasonal festivals, and an Indigenous artists marketplace.  Learn about Indigenous cultures through food, dance, clothing, handicrafts, and more.
National Gallery of Canada
Inside the National Gallery of Canada are the Indigenous and Canadian Galleries. The galleries feature over 800 paintings, sculptures, prints, photographs and decorative art objects, dating from 5,000 years ago to 1967. See works by Indigenous artists like Rueben Komangapik, Emily Carr, Tim Pitsiulak, Karoo Ashevak, and Jessie Oonark. Admission is free on Thursdays from 5 pm to 8 pm. Outside of these hours, admission is $20.
NAC Indigenous Theatre
The National Arts Centre Indigenous Theatre is a superb spot to immerse yourself in Indigenous culture. It's the first National Indigenous theatre department in the world. The programming includes plays, orchestra, comedy, dance, and storytelling. There's also a video series online which speaks to truth and reconciliation, dance, and National Indigenous History Month (June).
Indigenous Voices of Today
At the McCord Stewart Museum, the Indigenous Voices of Today: Knowledge, Trauma, Resilience focuses on the unrecognized knowledge of Indigenous peoples in Québec. Indigenous objects from the museum's collections are paired with stories told by members of 11 Indigenous nations in Québec. This is a permanent exhibit, and a must when visiting Montréal. Admission is free on Wednesdays from 5 pm to 9 pm. Outside of these hours, admission is $20.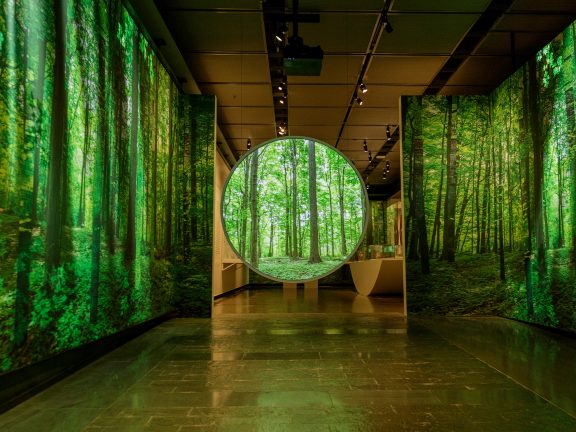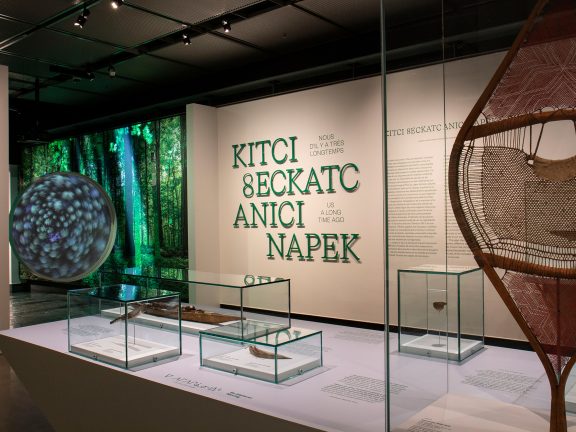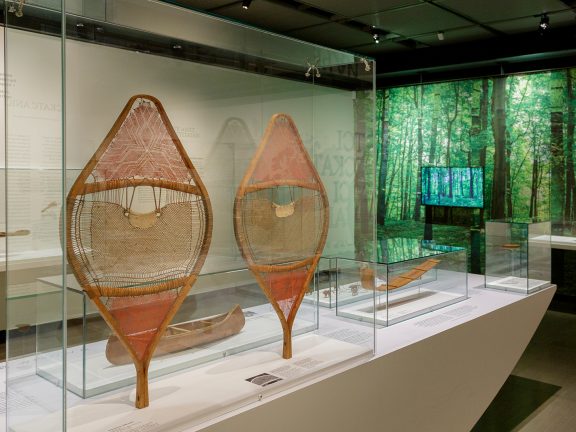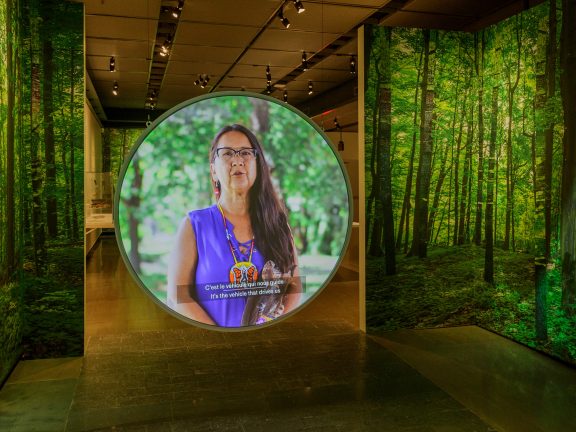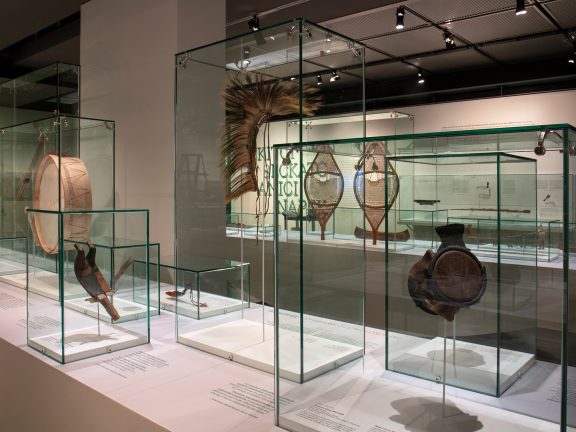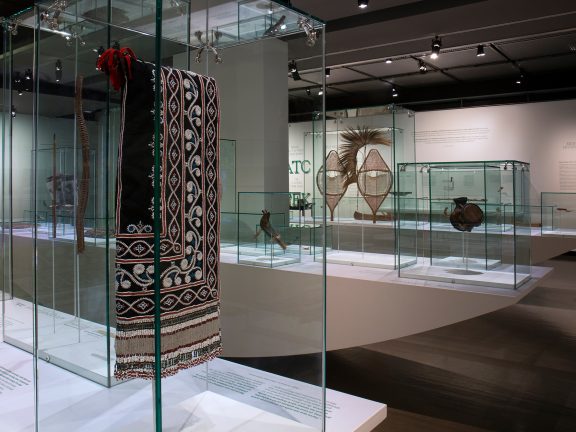 BACA
BACA (Biennale d'Art Contemporain Autochtone) is a non-profit organization in Montréal. The focus of the organization is to promote the works of Indigenous artists. The Biennale takes place every two years and features a mixture of emerging and established artists. The organization's Facebook page is a great resource for Indigenous events and festivals taking place throughout the province of Québec.
Huron-Wendat Museum
In Wendake, a 20-minute drive from Québec City is the Huron-Wendat Museum. Located at Hôtel-Musée Première Nations, this small interactive museum tells of the history and culture of the Huron-Wendat Nation. You can wander through the museum on your own, but taking a guided tour is highly recommended. Guides are from the Huron-Wendat Nation and provide added insights and context. The tour also includes a visit to the Ekionkiestha' national longhouse and Notre-Dame-de-Lorette church.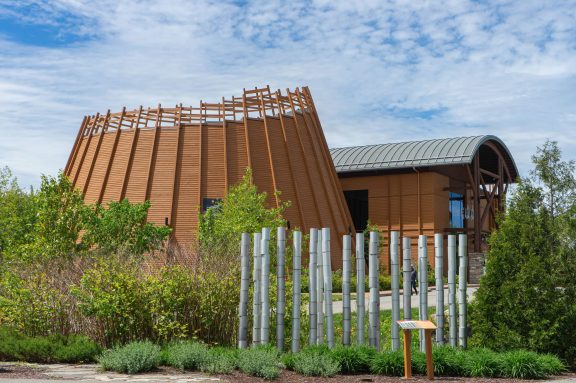 Onhwa' Lumina
This is one of the best Indigenous experiences in Canada. Onhwa' Lumina is a 1.2 km interactive pathway through a wooded area in Wendake. Walk the pathway after dark to experience sound, light, and video projections. Listen to ancestral sounds and songs. Clear starry nights add an extra layer of magic. It's a truly unforgettable experience.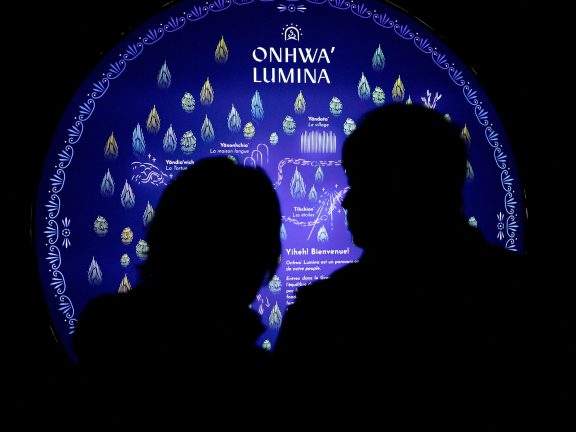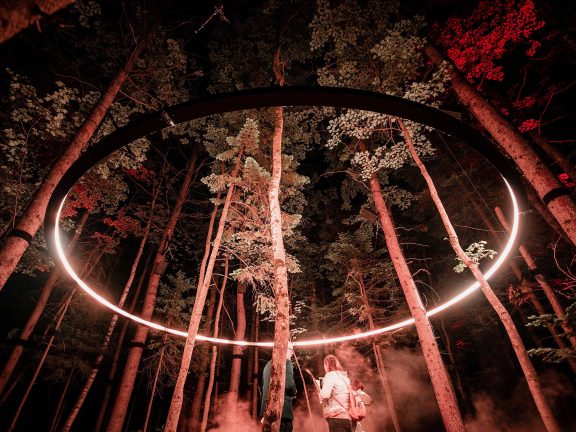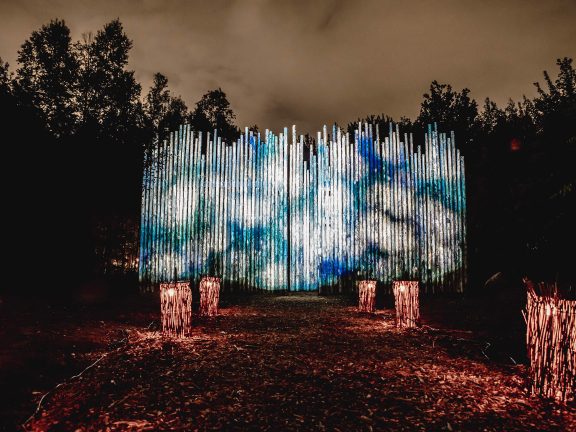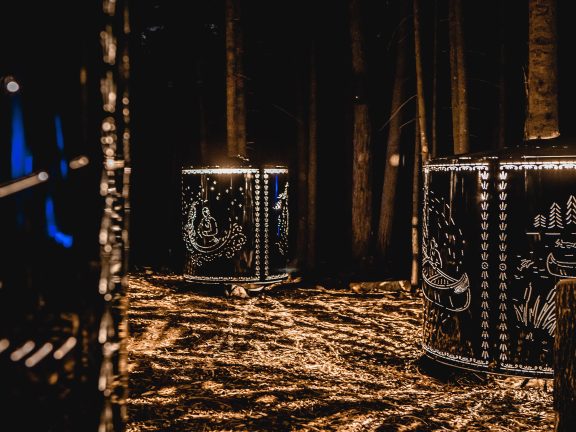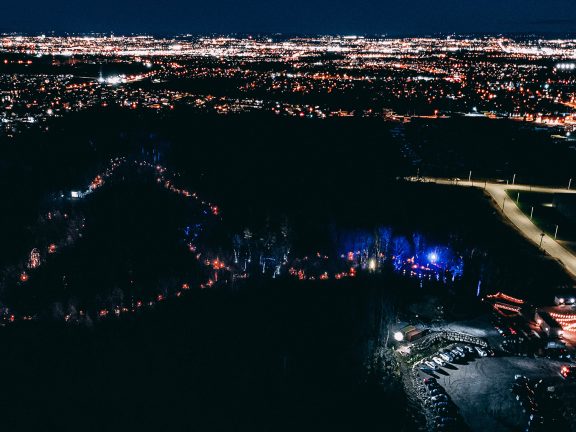 Micmac Interpretation Site of Gespeg
Stop by Gaspé Bay to visit the Micmac Interpretation Site of Gespeg and learn about the Micmac Nation. The interpretation center includes a 17th-century traditional village, as well as workshops on traditional objects. It's a great way to learn about the people who have lived on these lands for thousands of years.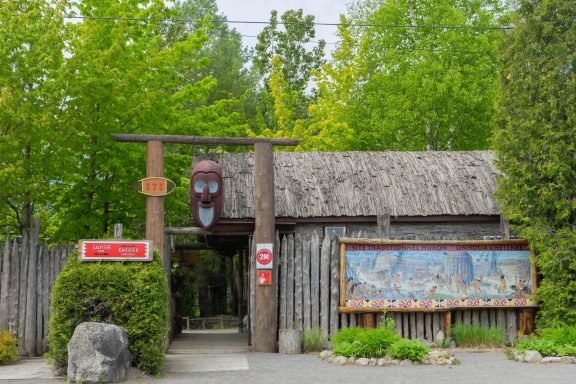 Huron Traditional Site Onhoüa Chetek8e
The Huron Traditional Site Onhoüa Chetek8e is a fantastic look into the history of the Huron Nation. Walk through a traditional longhouse and learn about how they were used by multiple families. Discover how food was stored and prepared, and the traditions around medicine and canoe-making. The site has a handicraft shop for buying Indigenous souvenirs, as well as a restaurant. Guided tours are available and highly recommended.
There are Indigenous experiences throughout Canada. Each one is valuable and a must-see. It's important to remember to support Indigenous-owned businesses and artisans, instead of corporate initiatives. By supporting these experiences, you are putting money back into the Indigenous communities. Oh, how rich our lives can be when we open our hearts and minds, and support each other.