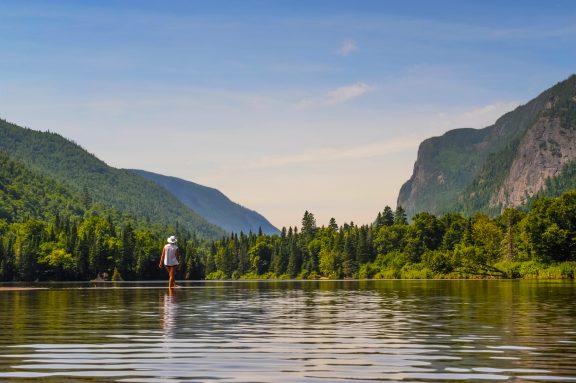 Are you looking for a good destination for your next weekend of exploration in Quebec? Have you thought of Charlevoix and its grandiose landscapes between river and mountains? Go from the beach to the summit in a few hours and discover 14 of the most photogenic places in Charlevoix at once!
---
1. Baie-des-Rochers Trails
In the municipal park of Baie-des-Rochers in Saint-Siméon, a landscaped path leads to a breathtaking view of the waves of the bay or, even better, to a beach where it is feels good to enjoy the sun, some seals already understood the assignment. It is a place that can only be reached by hiking, so it is sparsely populated, even in summer, which is perfect for your photo shoots!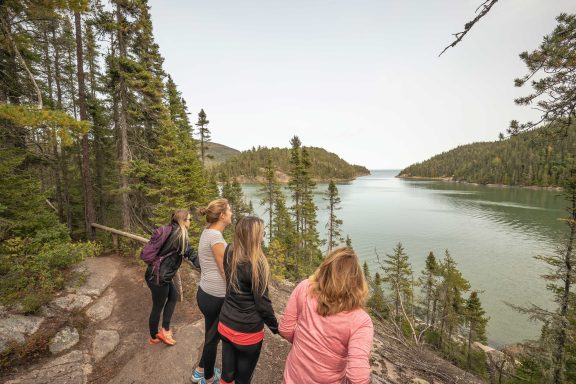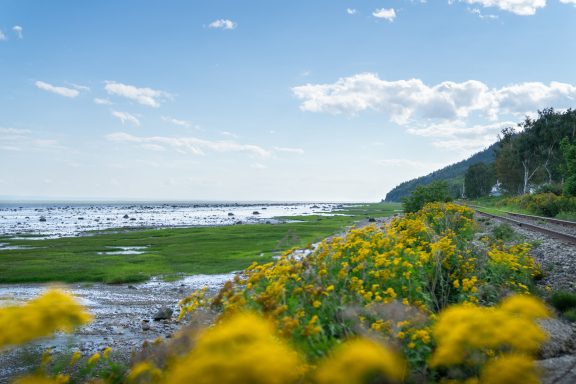 2. View of Petite-Rivière-Saint-François
What a pretty little village! Pass by the wharf to soak up the splendor of the St. Lawrence before starting the day. For a highly photogenic river panorama, take the linear La Promenade trail to reach the top of the small Round Butte!
3. Night Experience at the Top of the Massif
Board the first nocturnal ride on the mountainside, Le Vol de l'Oiseau mécanique at the Massif de Charlevoix! You will be transported through 6 km of heights along a moving luminous course. With the stars shining above you, you'll be amazed!
4. Maritime Observation in Baie-Sainte-Catherine
Just before taking the ferry to leave Charlevoix for Tadoussac in Côte-Nord, stop at Baie-Sainte-Catherine. Nothing better for your Instagram than capturing a beluga or a minke whale coming out of the water from the Pointe-Noire interpretation and observation center. Directly at the mouth of the Saguenay Fjord, it's a good spot for your picnic before continuing your road trip to Charlevoix!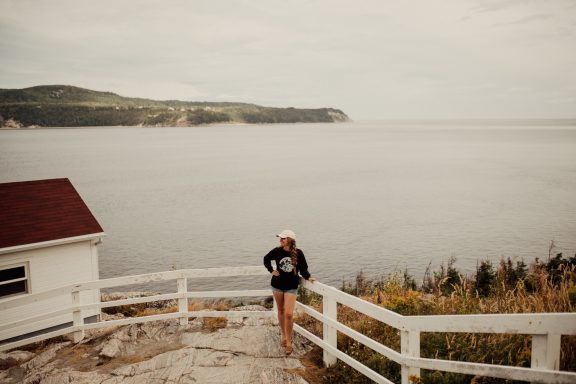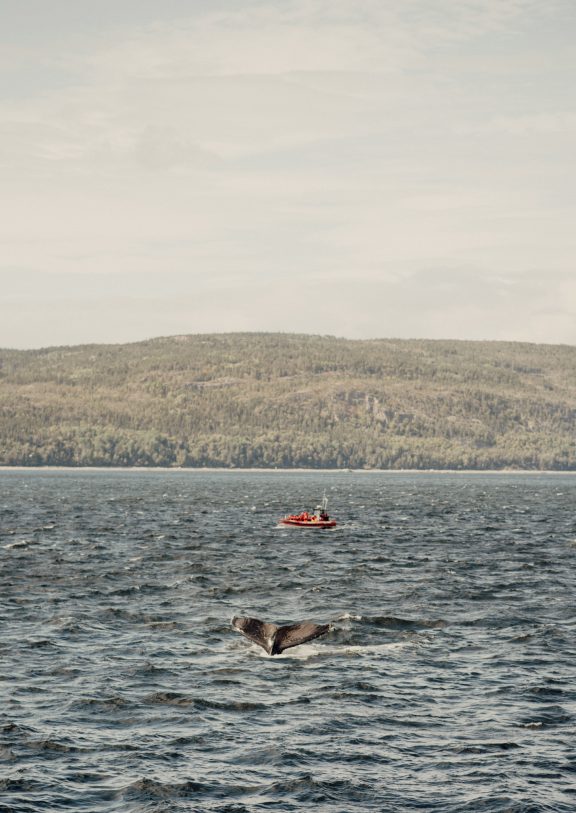 5. Isle-aux-Coudres
Whoever coined the word bucolic definitely had Isle-aux-Coudres in mind! Climb aboard the ferry and let yourself be charmed by this beautiful island from edge to edge. Whether it's the landscapes of the southwestern tip or the blades of the Moulins de L'Isle-aux-Coudres, you will find a background to your liking to photograph.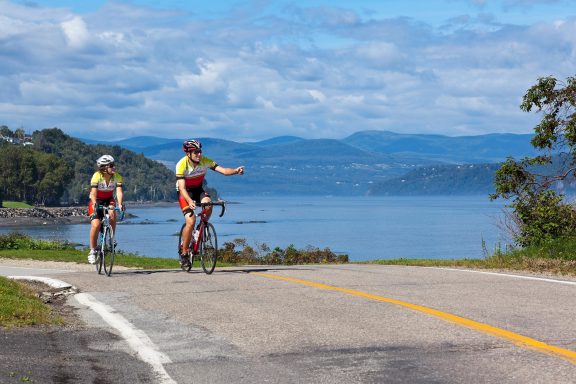 6. Baie-Saint-Paul Lookout
Ah, Baie-Saint-Paul! If there is one locality to absolutely see in Charlevoix, it is this one. With its shops and artist galleries, there is no shortage of colour! Once you've stocked up on local products and good microbrewery beers, stop at the Baie-Saint-Paul lookout for the iconic photo of the area.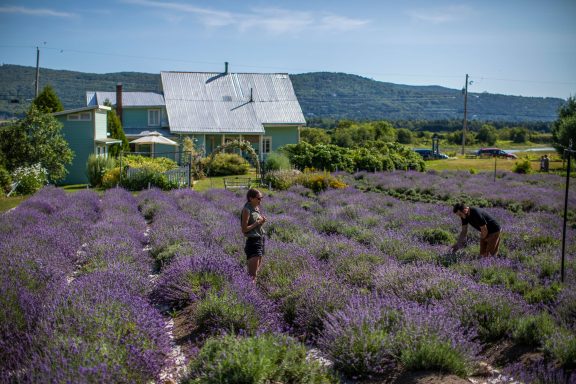 7. Lavender Fields of Azuléa
Organize a photo session with friends when the lavender blooms in the fields of Azuléa. You will believe you're in Provence for a moment with all these shades of mauve and green, the fields all around and the reflections on the nearby river.
8. Port-au-Persil Waterfall
The village of Port-au-Persil is already one of the cutest and most rural ones in Quebec, add to that the waterfall where you can wade in the water to cool off in summer and take a few pictures in the middle of nature.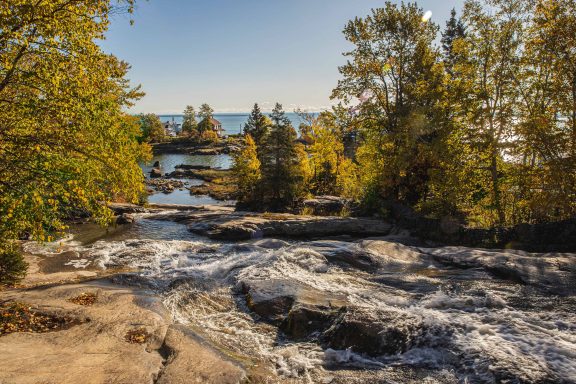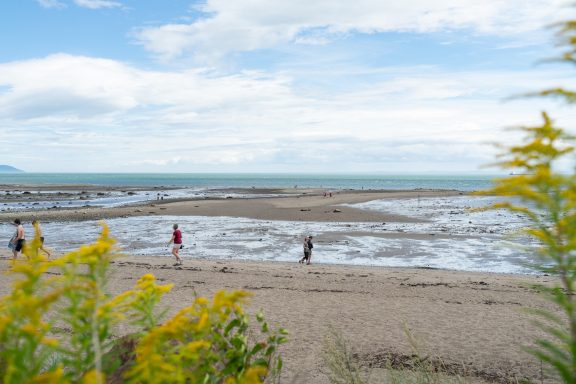 9. Saint-Irénée Beach
Need a break from your trip to Charlevoix? Put on your bathing suit, grab your flip flops and your towel and head to Saint-Irénée beach for some well-deserved laziness. The golden sand creates countless photo opportunities.
10. Hautes-Gorges-de-la-Rivière-Malbaie National Park
The Acropole des draveurs is THE place for a memorable selfie in Charlevoix! In the heart of the Hautes-Gorges-de-la-Rivière-Malbaie National Park, this trail will keep you busy for about half a day, but after the effort, the unforgottable reward…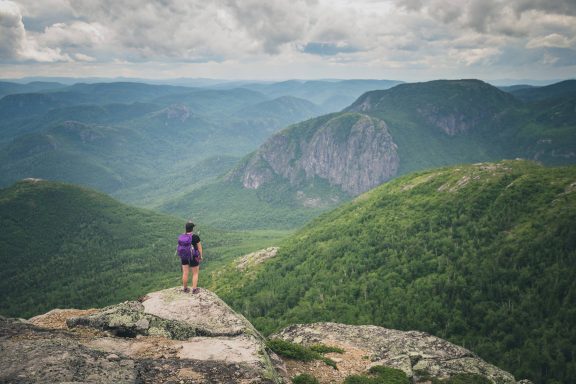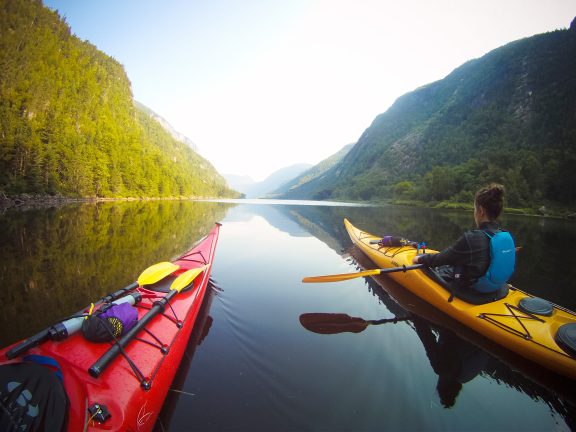 11. Jardin des Quatre-Vents
If you are still looking for original settings for your photos, the Jardins des Quatre-Vents de Charlevoix have what you need. Turrets, aquatic areas, European gardens and cute little bridges are available to you for beautiful compositions.
12. Charlevoix Train
Are you looking for an original way to get to the region? The Train de Charlevoix runs along the river and the mountains from Quebec to La Malbaie via Baie-Saint-Paul. From June to October, you can hop on and off as you please, so make it a day trip, round trip or a cool weekend with friends. In addition, it is a more ecological hydrogen train; good to photograph it with peace of mind!
13. Grands-Jardins National Park
Clicking for a photo hanging on the side of a cliff, what do you think about that? The via ferrata or some rock climbing in the Parc national des Grands-Jardins is for you if the idea makes you nervous. The Charlevoix biosphere reserve at your feet, it is certain to take your breath away.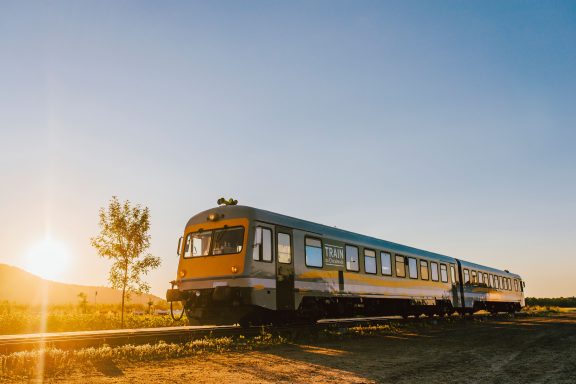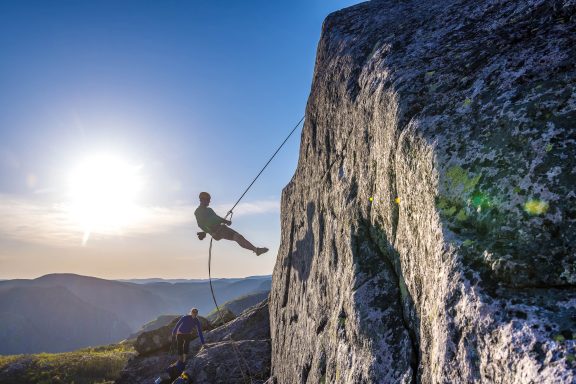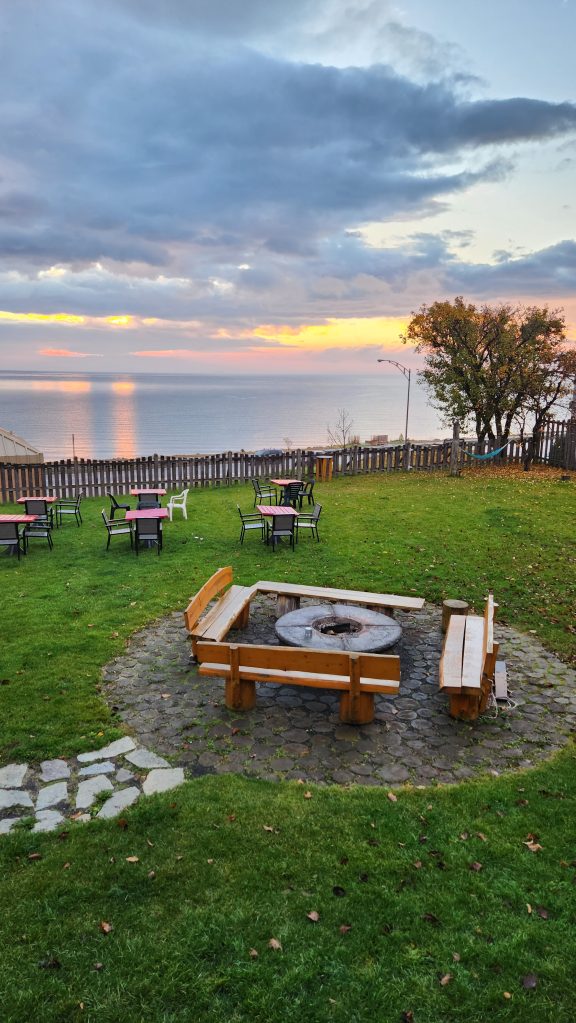 14. Sunset at Auberge La Malbaie
Last but not least, Auberge La Malbaie and its terrace are perfect for watching the sun go down after a day of activities. You don't even need to go to the restaurant or the grocery store, the on-site restaurant-pub has everything to sustain you; all you have to do is enjoy the night.
Choose between dormitories with 4, 6 or 12 beds or single rooms for 2 to 4 people for your stay. Breakfast is included, so no need to rush in the morning, you can even go paddling in a sea kayak if you feel like it.
Bon voyage in the footsteps of the most photogenic places in Charlevoix!