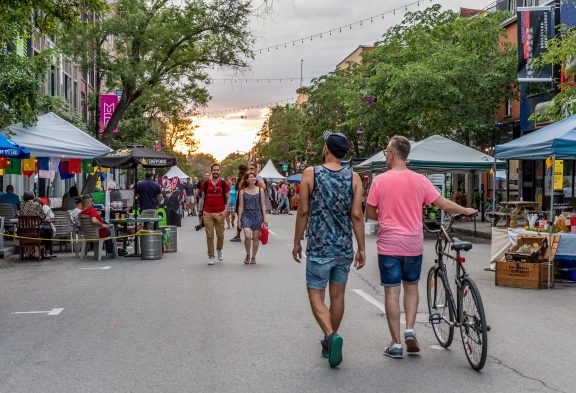 The Saint-Laurent boulevard has a diverse history that you can taste. And it's how we suggest you discover this iconic Montréal boulevard, starting from Old Montréal at the south end to Jean-Talon Market to the north.
---
The discovery of Old Montréal is worth a day of its own, and it's a fine place to start your expedition up the Main. We recommend starting your morning with a little French-style breakfast at Crêperie Chez Suzette. If it's caffeine you're looking for, enjoy "un bon café" at Café Paquebot and plan your adventure.
Your next stop is Chinatown. Established at the end of the 19th century, its monumental gates signal your arrival in this tiny neighbourhood that's more pan-Asian than strictly Chinese. You'll find no less than five excellent Vietnamese Pho restaurants on one block, along with Japanese ramen, Chinese ravioli, and more. If it's still too early for noodles, enjoy a pastry at CoCo, on the corner of De la Gauchetière, the pedestrian street that crosses Chinatown, then continue on your way.
Next, you'll enter the Quartier des Spectacles, a former red-light district that's now the city's cultural heart and the site of most of its festivals. At the corner of Saint-Laurent and Sainte-Catherine, LE CENTRAL is a food-lover's paradise. With some twenty counters representing Montréal restaurants, it offers a curated selection of the city's best dishes available in just one location. While you're there, get yourself some last-minute show tickets at La Vitrine. Otherwise, a little up the street at the corner of Ontario, we highly recommend the "acras de morue" at the popular Bar Pamplemousse.
Stroll up the slope of the boulevard until you arrive on a plateau, and you're now in the hip Plateau-Mont-Royal neighbourhood, an old working-class area that's now the city's most vibrant. The night life goes down between Sherbrooke and Avenue des Pins at its bars, clubs and quick-service restaurants. For salty, we suggest the Dumpling Hut, a well-kept secret one block to the west on Clark Street. For sweet, Juliette et Chocolat is a decadent success story. Having started out as a little place on Saint-Denis Street, it's become the reference for the city's chocoholics.
Boulevard Saint-Laurent, also known locally as "The Main", separates Montréal's east and west sides, with English-speakers historically to the west and French-speakers to the east. Over the twentieth century, however, successive waves of immigrants who spoke neither language settled on Boulevard Saint-Laurent, making it an artery that brings together all the cultures that have shaped Montréal.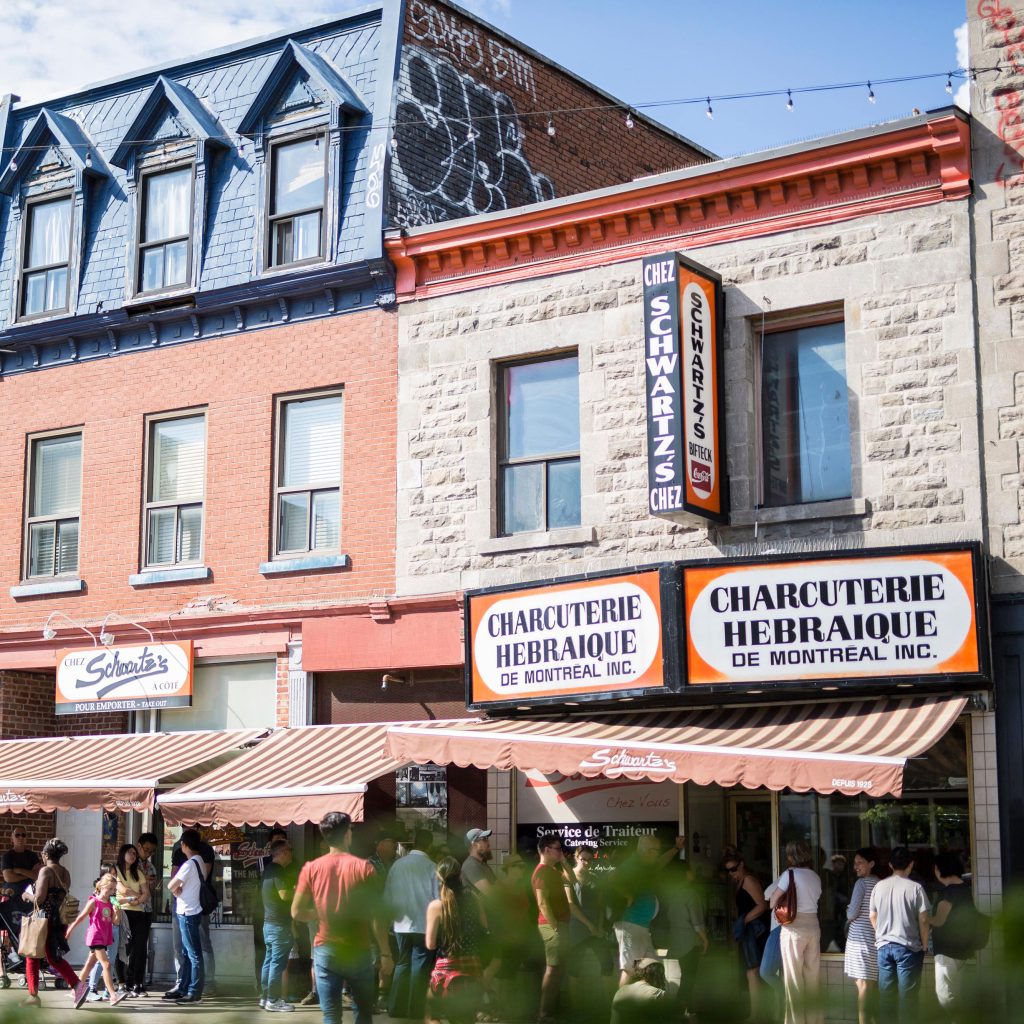 As you continue northward, you'll find that the stretch between Avenue des Pins and Saint-Joseph is the heart of Plateau-Mont-Royal. You'll find not only vintage shops and all kinds of niche boutiques, but also the historical influence of the Portuguese and East European communities. For a taste of Portugal, get some take-out at one of the many rôtisseries, like Coco Rico on the boulevard, or Romados on Rachel a few blocks east, then relax on a bench at Parc du Portugal, where you'll find the former home of Leonard Cohen, and savour your meal. For a taste of Eastern Europe, get your take-out at Charcuterie Fairmount, Charcuterie Hongroise or La Vieille Europe, and enjoy it on a bench while watching people stroll the boulevard. Finally, you can't miss the line-up on the east side of the Main. It signals that you've arrived at the legendary Schwartz's, where you can enjoy its signature smoked meat sandwich in the restaurant or get it to go. 
As you head northbound, you'll cross Duluth Avenue and arrive at another hip stretch of the street, where we recommend Darling, a café by day and bar by night, and Le Majestique, where you can enjoy a 12-inch hot dog covered with fried onions in a decor straight out of a Wes Anderson film. Meanwhile, Patati Patata on the corner of Rachel is a tiny diner and favourite of the neighbourhood locals, and the Club Espagnol offers Spanish cuisine with unpretentious décor and a huge terrace out back. It's a genuine Spanish social club that's open to all. North of Mont-Royal Avenue, you'll come to Casa del Popolo, a musical institution that has offered vegetarian sandwiches and concerts by up-and-coming artists for over twenty years.
The Mile End neighbourhood is organized around three streets that cross Saint-Laurent: Fairmount, Saint-Viateur and Bernard. The hipster hood that launched Arcade Fire and Patrick Watson is also home to two rival institutions that are as famous as Schwartz's: Fairmount Bagels and Saint-Viateur Bagels. Made from a firm dough that's slightly sweet from being dipped in honey water, their bagels are cooked in a wood oven. Whichever shop you try, there's no need to declare which bagels are best, only that Montréal bagels are better than those from New York City! Beside Fairmount Bagels, you'll find some of the city's best ice cream at Kem CoBa with flavours inspired by the Vietnam of its founders. You'll know you're there by the line-up outside.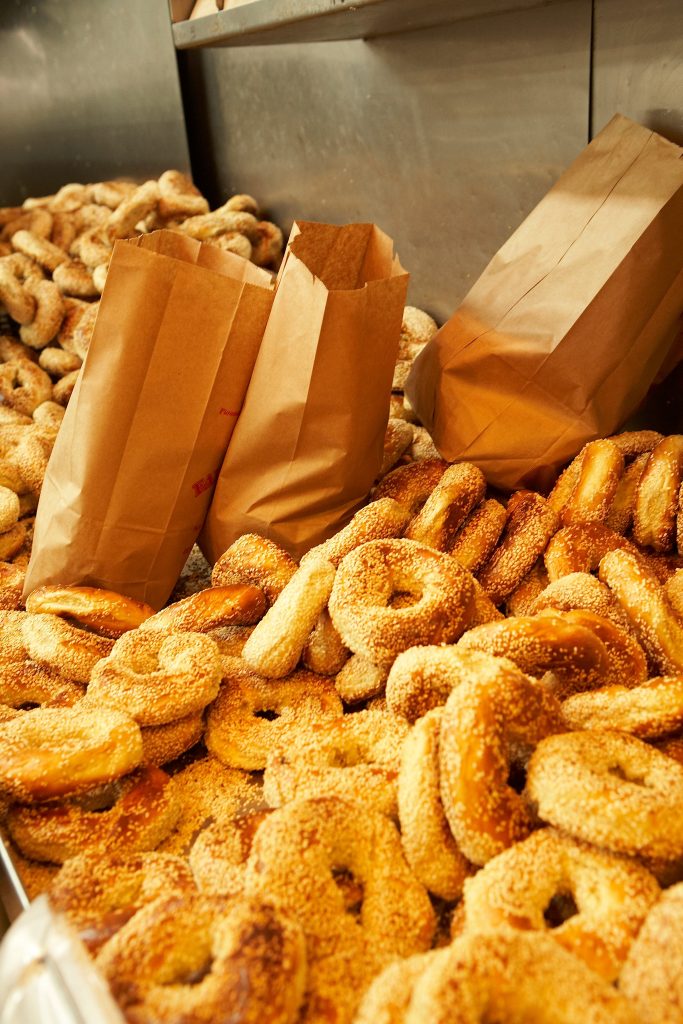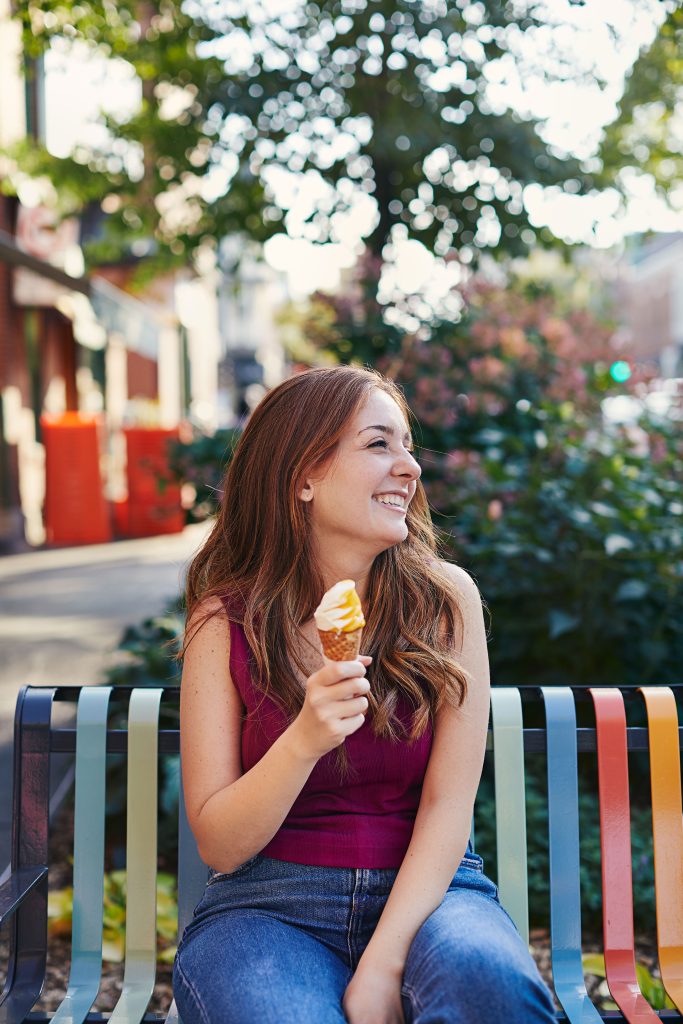 Continue north of Mile End and cross the railway tracks to Little Italy, the historic neighbourhood of Québec's third largest cultural community. You'll find authentic Italian restaurants on Saint-Laurent and on Saint-Zotique, Dante, Bélanger and Mozart. Some favourites are Pizzeria Gema, Pasticceria Alati-Caserta, with its granita, and Caffè Italia, which has been around as long as the neighbourhood itself. You can also visit Fruiterie Milano, Montréal's iconic Italian grocery store, or Piazza Salumi, for mouth-watering bites to go. If you're in the mood for a drink, Vices & Versa offers an impressive choice of Québec craft beers. 
Finish off your expedition at Jean-Talon Market, founded by Italians after the 1929 economic crisis. It's the city's largest public market, with fresh, local products, and cuisine from all over the world. Visit Le Marché des Saveurs du Québec to pick up products from the province. Once you've stocked up on provisions from the market, enjoy the sunset at the pond in Jarry Park, before heading back downtown to Saintlo Montréal!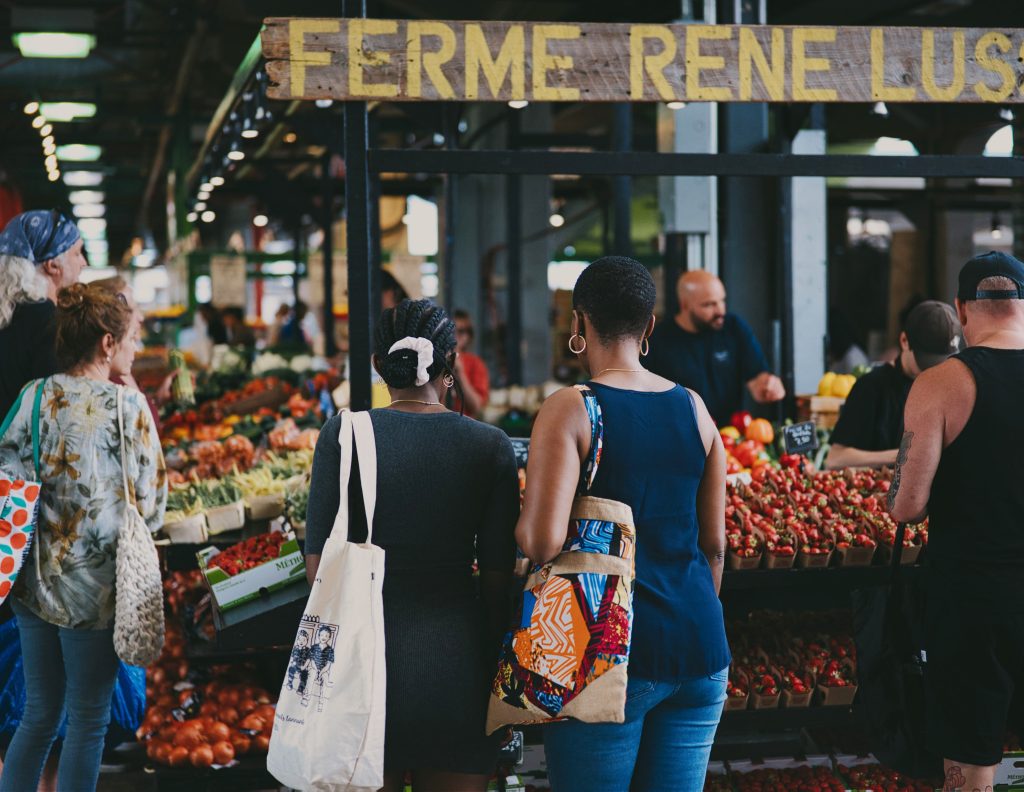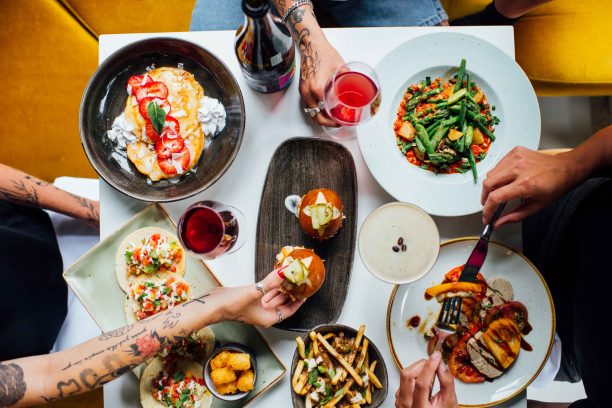 Book two nights and get $75 to eat out