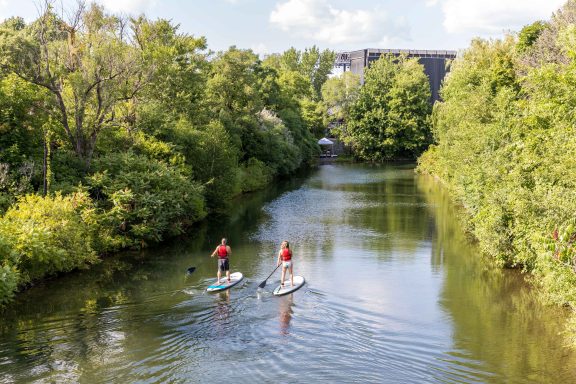 Rooftop terraces, picnics in the parks, and of course, festivals: anything goes in Montréal. Whether you're looking to spend the day relaxing or on the move, these activities will get you out in the open air.
---
Rediscover nature and architecture
Montréal is the perfect mix of nature and city. Green parks and architectural jewels, you can enjoy both in the same day. First stop: Montréal's Botanical Gardens. This urban oasis hosts a number of themed gardens and over 22,000 species of plants. Nearby, you'll find the Olympic Park and the famous Instagram-worthy stadium.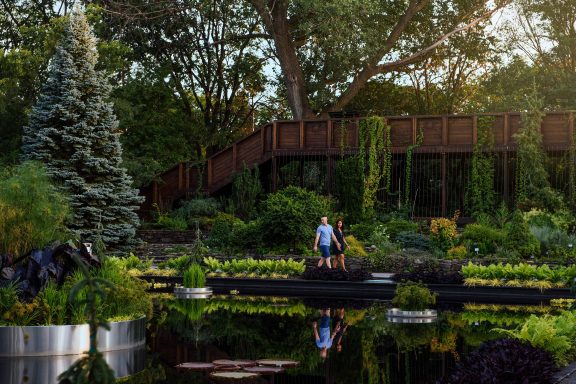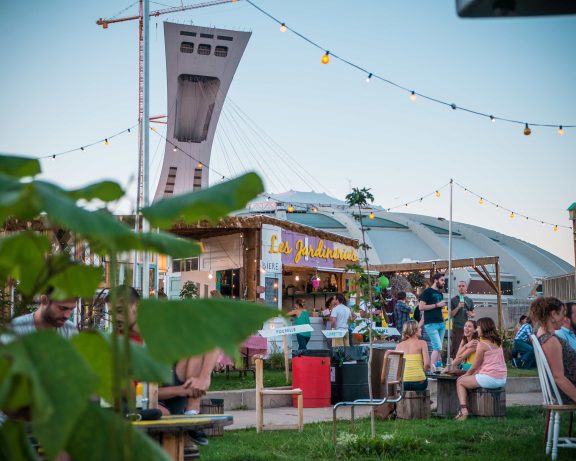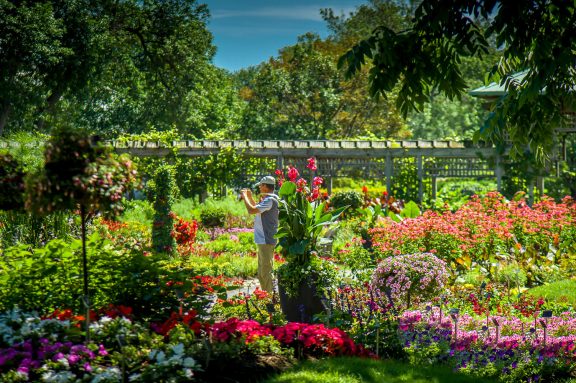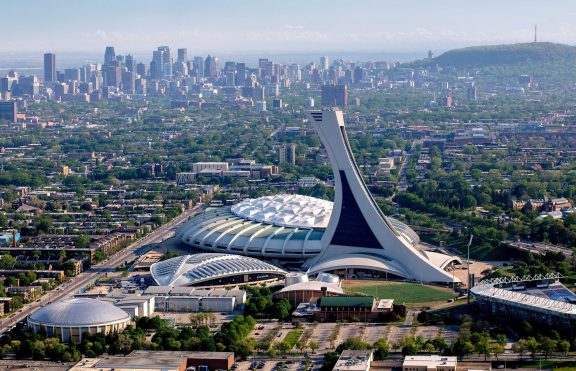 Stroll Saint-Laurent Boulevard
Discover a real urban open-sky city art gallery. All along the boulevard and its adjacent streets, you'll take in impressive murals. Our favourite location: Le Quai des arts. Artists from Montréal's two biggest graffiti collectives — En MASSE and MU — transformed its walls and ceiling into a giant canvas. If you like urban art, you don't want to miss the annual MURAL Festival. You can check out the artists in action and enjoy the ambience of the Main to the fullest. You can discover all the spots with this interactive map.
Check out our recommendations:
Don't want to miss anything? Spade & Palacio offers the best guided tours of the MURAL festival. And if you spend at least one night at the Saintlo Montréal hostel, we offer $5 off on a visit.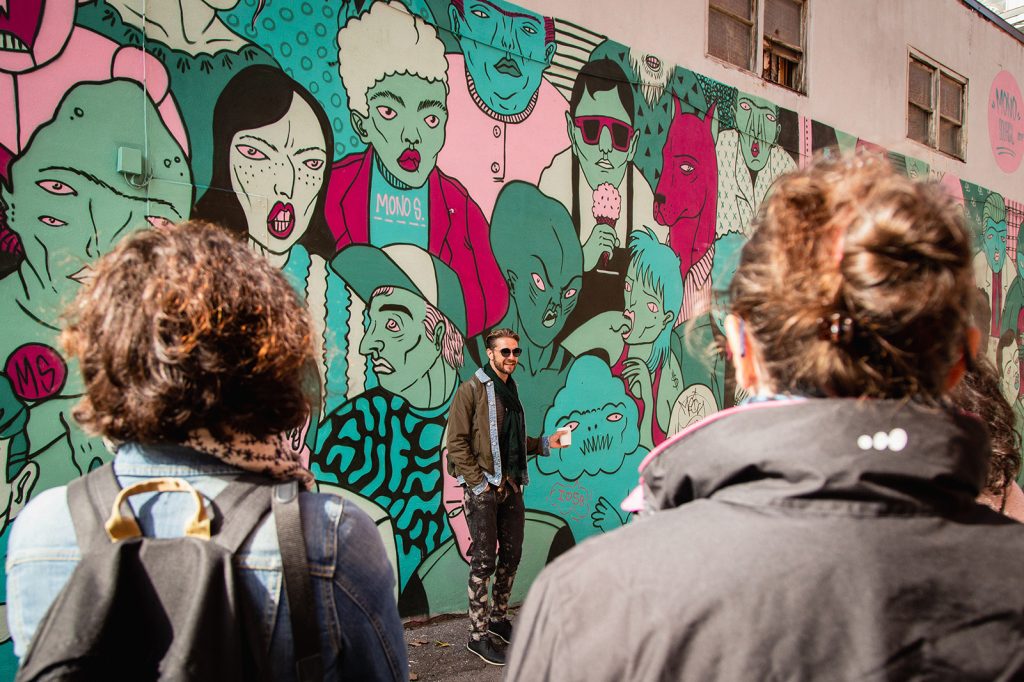 Enjoy good eats
Walking all day on the look-out for the most eye-pleasing murals makes a connoisseur hungry. Stay in the hood and order a dish to go in one (or several) of these renowned Montréal restaurants. Then head to Mount Royal Park to savour your feast in the sun.
Patati Patata for one of the Plateau's tastiest poutines (

4177 Boulevard Saint-Laurent

)

The celebrated

Hof Kelsten

for freshly made French and Jewish pastries, tasty sandwiches and other treats.

(4524 Boulevard Saint-Laurent)

Aux Vivres

for its wide choice of 100% veggie-based dishes, bowls and desserts. Classics include fauxmage cake, dragon bowls and buddha bowls, not to mention the mango. Interesting fact: this was Montréal's first entirely vegetarian restaurant.

(4631 Boulevard Saint-Laurent)

Noren

for its delicious takoyakis and other take-out dishes. This restaurant is recognized as one of the city's best modern and relaxed Japanese restaurants.

(77 Rachel Street West)

La Croqueteria for its crunchy yet tender croquettes, with a fantastic choice of garnitures like aged cheddar, smoked meat and garlic shrimp.

(4520-A Avenue du Parc)
Does this whet your appetite? Then let's continue. Montreal's public markets and fine grocery stores have options that are just as diverse and tasty. Discover our selection here.
Sip on a micro-brew
Just 15 minutes by bike from the Saintlo Montréal hostel, you'll find the Messorem Bracitorium, a little new arrival to Canada's craft beer scene. Located in the city's Southwest borough, this micro-brewery specializes in hoppy, foamy beers. Choose from among their incredible selection of craft beers, get a snack at nearby Atwater Market and settle along the Lachine Canal to watch the sunset.
If you're in the mood for a little bike tour (11 minutes exactly, pedal to Microbrasserie 4 origines in Pointe-Sainte-Charles.
Whichever microbrewery you settle on, you can order your beer to go. Laws on alcohol consumption are quite flexible in Montréal, so you're free to enjoy a nice drink and a good meal in a park.
Rent a paddle board
Did you know you can surf and do stand-up paddleboarding on the Saint Lawrence River? The KSF team offers a great choice of activities: river surfing, kayaking and SUP yoga. You can rent a paddle board and take part in activities at Parc Jean-Drapeau and LaSalle. It's the perfect activity to move and enjoy a stunning view in the middle of the city.
Stand-up activities are not your thing? Save 20% on a kayak course when you stay at least one night at the Saintlo Montréal hostel.
Make a historic night-time visit to Old Montréal
Every night, you can learn a little bit more about Montréal history with giant cinematographic projections on the buildings and streets of Old Montréal. To enjoy the complete soundtrack and have further explanations of the pieces presented, download the free application Montréal en histoires (available in a number of languages).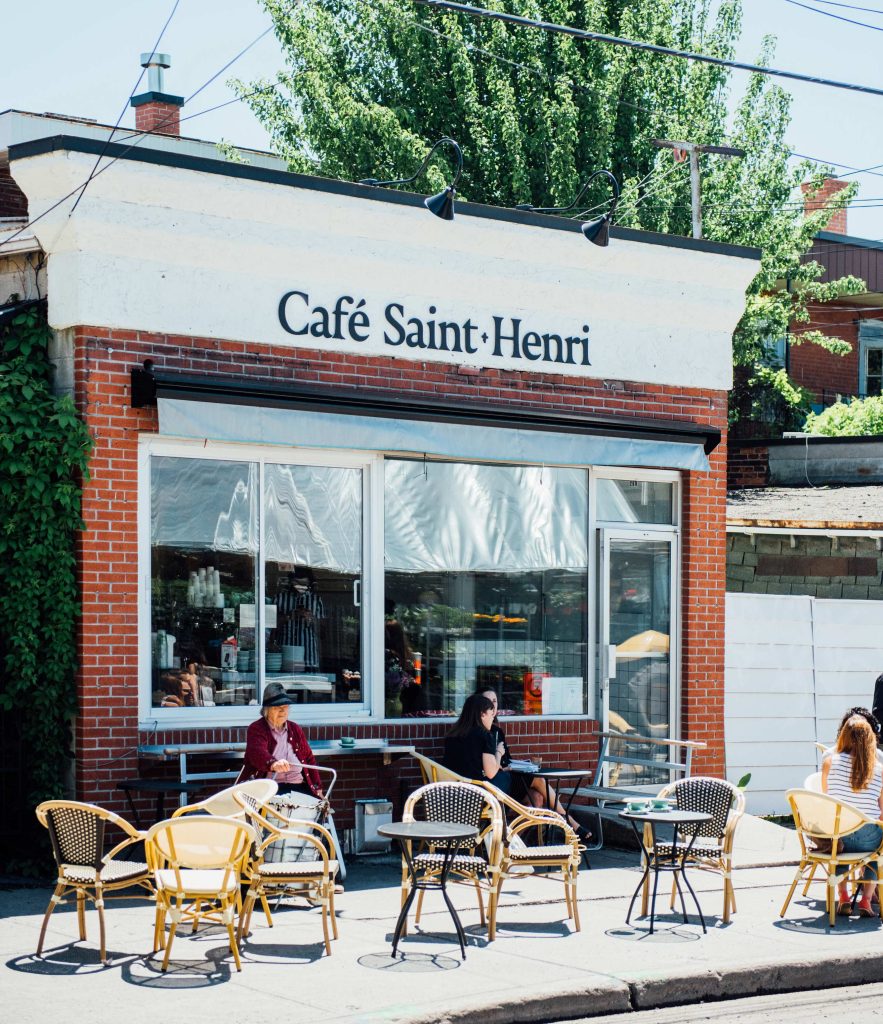 Discover independent cafés
Montréal offers a huge selection of independent cafés all over the city. Each has its own style and specialties. If you're a coffee lover, here are five places to try out.
Visit a park reserved for bikes and pedestrians
The Saint Lawrence Seaway park is a car-free park that gives you the impression of riding in the middle of the river. Located on the south shore of the Saint Lawrence, you'll enjoy breath-taking views of the city.
We suggest this route:
Rent a bike at the Saintlo Montréal hostel and head to the Lachine Canal.

Cross the bridge on Wellington Street and continue on the Chemin des Moulins/La rue Riverside.

Turn left on Pierre-Dupuy Avenue, pass by the iconic Concorde bridge to get to Jean-Drapeau Park.

From there, the Saint Lawrence Seaway is easy to find.
On the way back:
Cross the Saint-Lawrence River on the L'Estacade bike path just to the side of the Champlain Bridge.

Pass above Nun's Island (L'Île-des-Sœurs), head north until the Lachine Canal bike path.

Head west to get back downtown.
You can rent a bike at the Saintlo Montréal hostel for 3 hours ($15) or for the day ($25).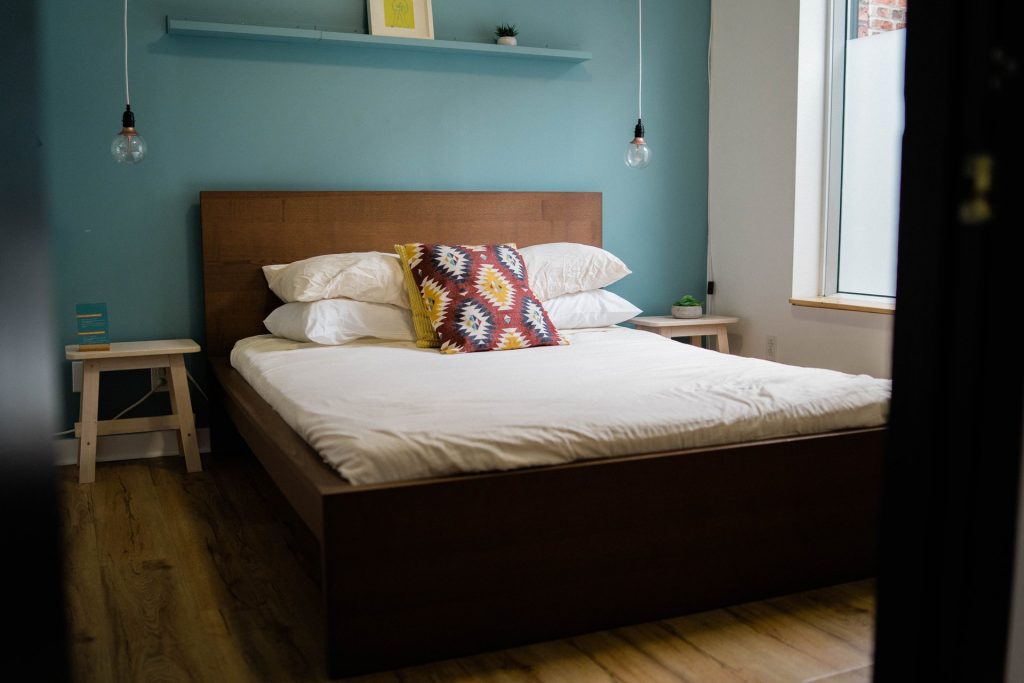 Where to sleep?
At the Saintlo Montréal hostel, of course. Located in the heart of downtown (Lucien-L'Allier or Guy-Concordia metro station), it's truly central. Travelling solo? Check out our solo travel offer. If you're thinking of staying three nights, enjoy our three-night special. We also have discounts on the Zipline, the official visit to the MURAL Festival, rafting and lots more. We can't wait to welcome you to Montréal.