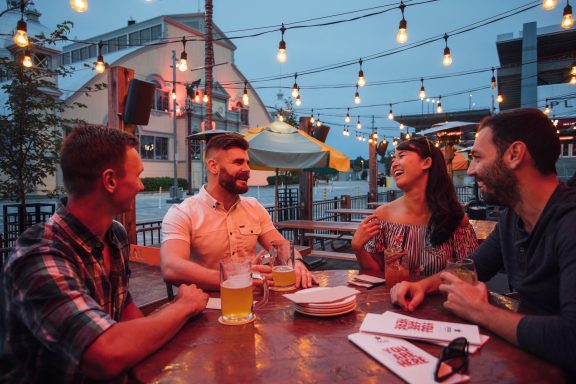 A night out in Ottawa is rarely boring. There are scores of bars and pubs, all-night diners, and sporting events.
Saintlo Ottawa Jail is a perfect base for all your Ottawa adventures. It's close to a university campus, historic neighbourhoods, the Rideau Canal, lakes, and public transportation lines.
If you're staying in Ottawa for a couple of nights, visit a couple of neighbourhoods. It's the best way to experience Ottawa.
Here are some fun ways to spend a night out in Ottawa:
Go Bar-Hopping in the ByWard Market
The ByWard Market is one of Ottawa's oldest neighbourhoods and home to several bars and pubs. Its closeness to the Saintlo Ottawa Jail hostel makes it an ideal place to start a night out in Ottawa.
Go to Poa Tiki Bar for 16 CAD cocktails and 10 CAD snacks and shareables. The Brig Pub has pints for 7.74 CAD, and Rainbow Bistro has live blues music. Nan's Parlour is "granny chic" and has boozy iced teas for 12.50 CAD.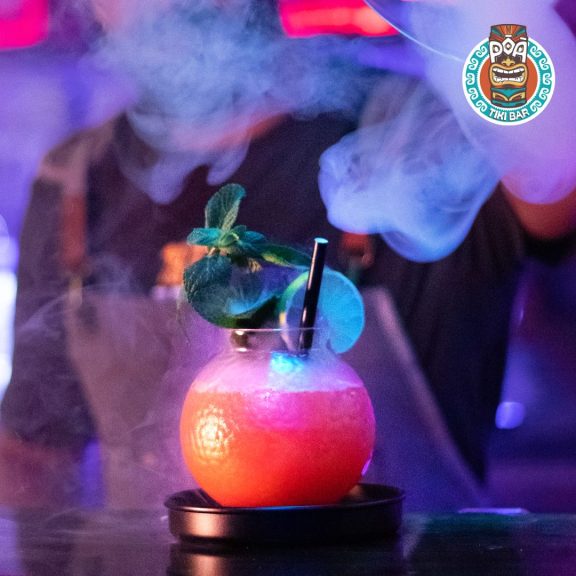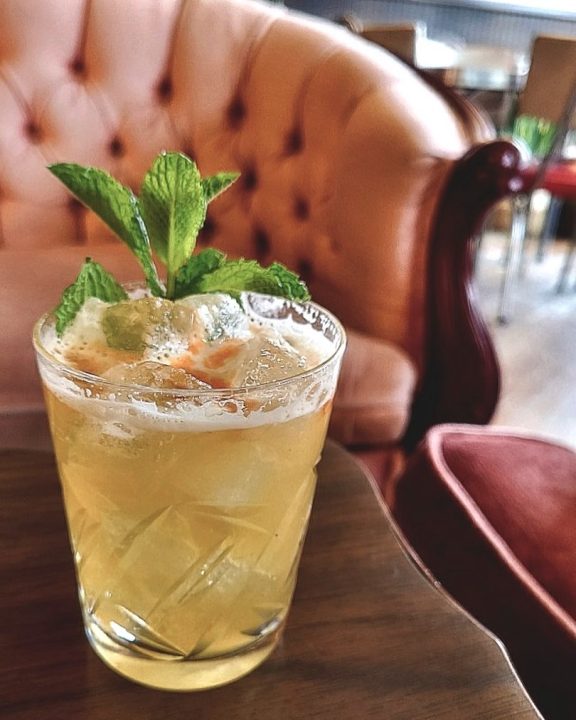 Cocktails and Drag at The Lookout
The Lookout has been Ottawa's premier LGBTQ2+ bar for over 25 years. There are drag shows from Tuesday to Saturday each week.
Tickets for drag shows are sold by the table (4 people) for 12 CAD per person. A perfect reason to spend a night in Ottawa with new hostel friends. On Sundays, they have karaoke. Cocktails at The Lookout are 6.75 to 14 CAD.
Swizzles on Queen Street is another fabulous LGBTQ2+ bar in Ottawa.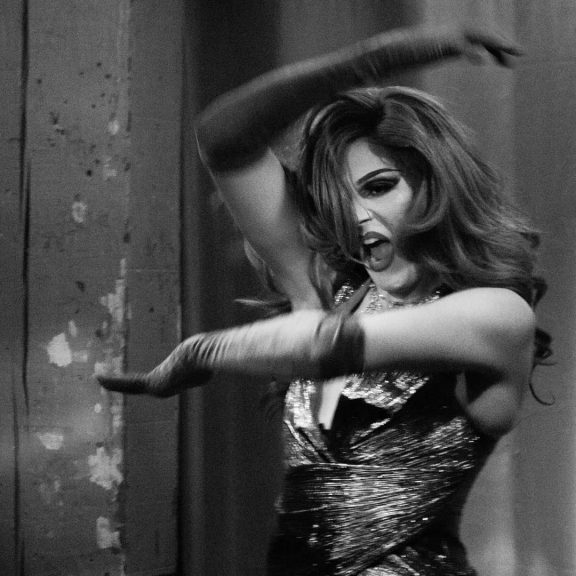 Arcade Fun + Pierogies
The House of Targ in Old Ottawa South is a can't-miss in Ottawa. It's best known for its collection of vintage pinball machines, and lively events. Go on Sundays for unlimited free play from noon to midnight.
The cover charge to get in is 10 CAD, and there is a live DJ. The pierogi menu has a couple of varieties, including a vegan one! Cocktails are under 10 CAD, and a pint is around 8.50 CAD. From the hostel, walk to the Rideau Centre and take bus 7 to Sunnyside/Bank.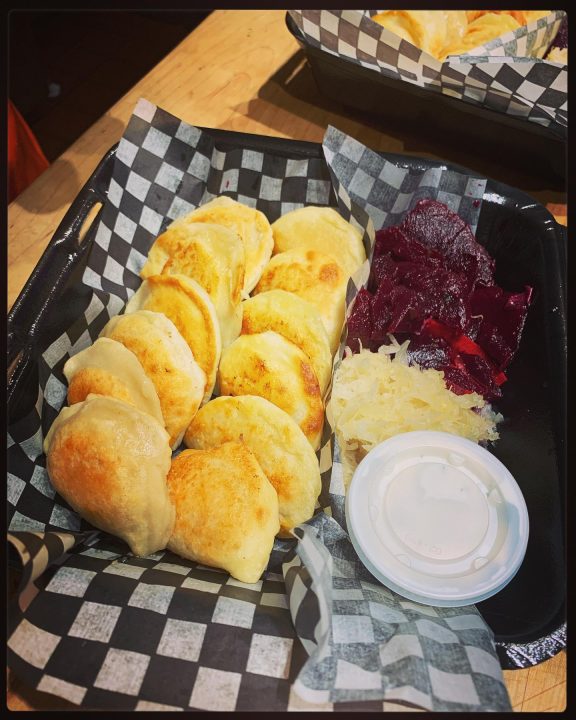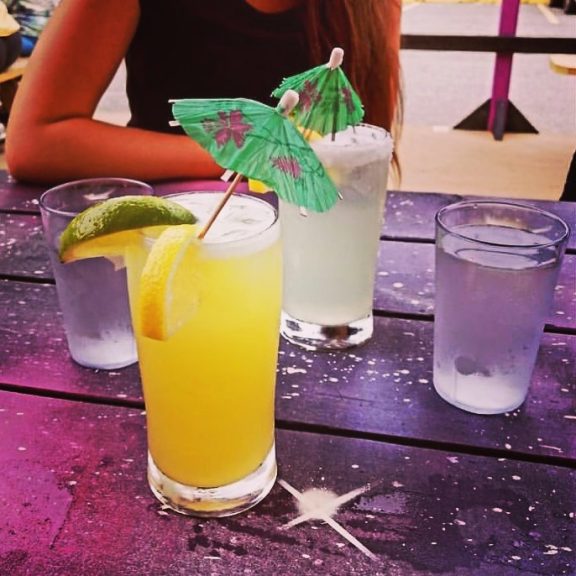 Sunset Paddleboard, anyone?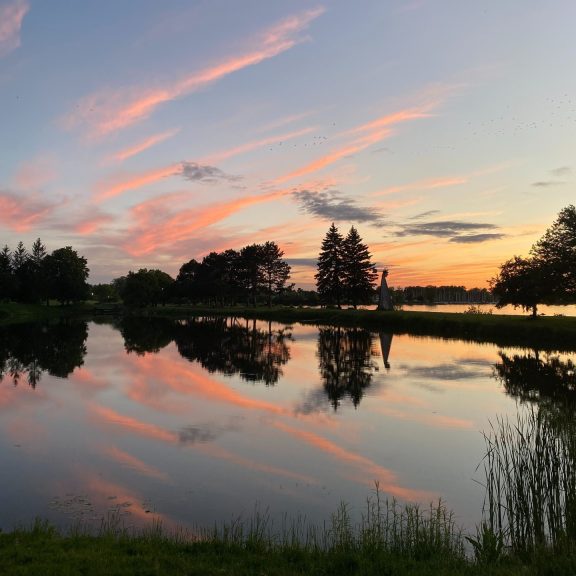 Head over to Dow's Lake and rent a paddleboard, then head into the lake or the Rideau Canal. It's a pretty place to watch the sunset, and the lake's rental services are open until 9 pm in summer.
The first hour is 20 CAD, then 12 CAF per additional half hour. They also rent pedal boats, kayaks, and canoes. 
Sometimes, going to a movie is the perfect way to spend a night. The Mayfair Theatre opened its doors in 1932 and is one of the most iconic theatres in Ottawa. There are two movie screens to choose from, and the bucket seats gently hug the body.
Movies are an eclectic mix of new and retro titles. Admission is 12.50 CAD. The Mayfair Theatre is across the street from the House of Targ. The two make a perfect combination.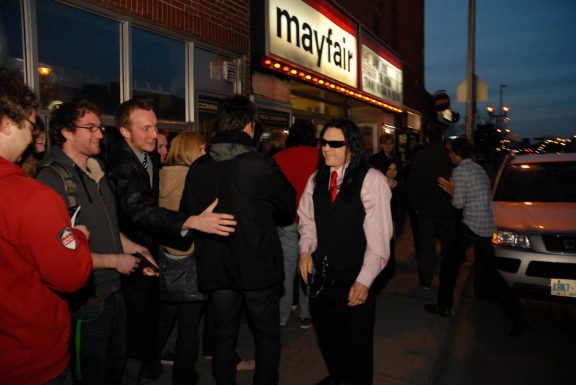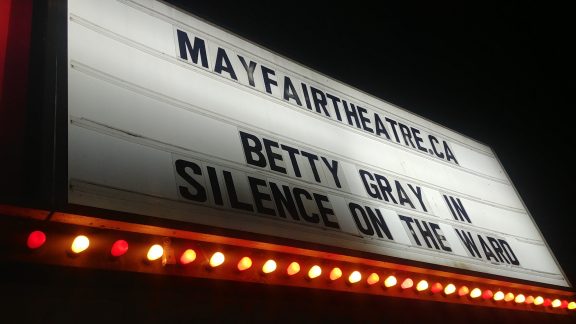 Level One Game Pub is a short walk from Saintlo Ottawa Jail Hostel, and perfect for game lovers. Do you play Dungeons and Dragons or dream of playing? They run games at Level One, and new players are welcome (masters, too).
If you don't play D&D, don't worry, there is an amazing library of board games to play here. The cost is 8 CAD to hang out and play board or video games. On Fridays and Saturdays, there is a 3-hour time limit.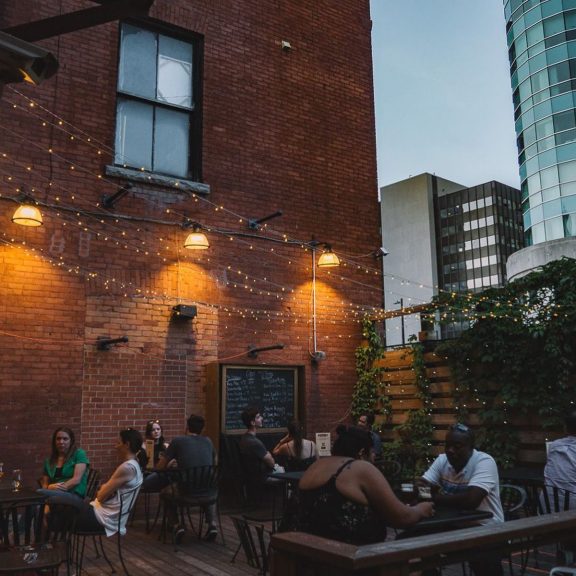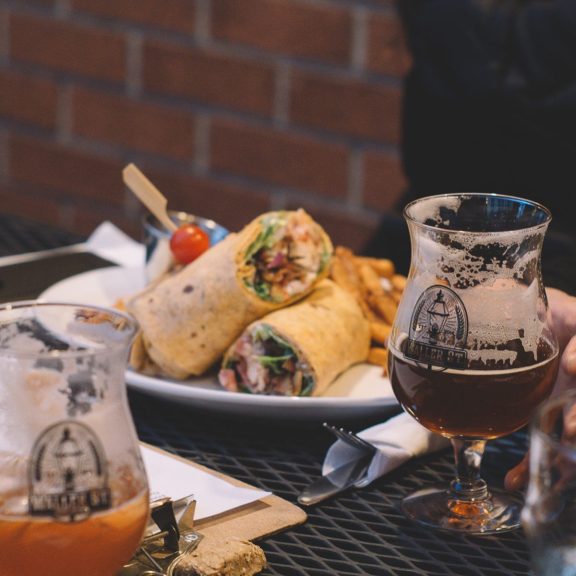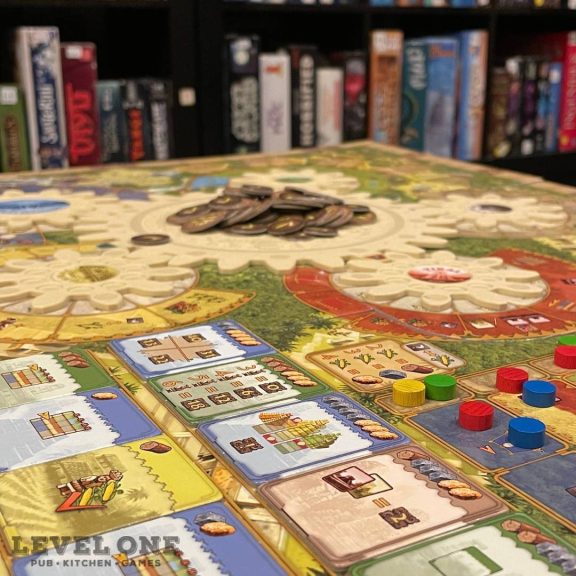 Do the Tiki Bar Boat Tour
Sure, going to Poa Tiki Bar is fun, but did you know you can also take a tiki bar boat tour on the Ottawa River? Operated by Palapa Tours, this boat tour has departures up to 10:30 pm on Fridays during the summer.
The tour price includes one cocktail, as well as a souvenir cup. You can purchase more if you wish. The Lilo is 16+. Wednesday is karaoke night. Tours are 50 to 60 CAD.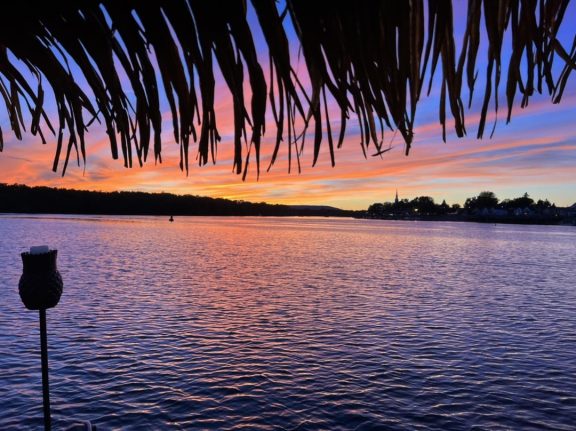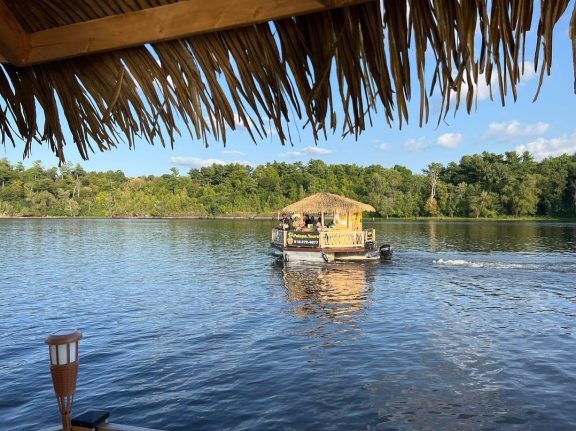 Take the bus 11 from Waller/Nicholas into Wellington West for a night of bowling and beers. West Park Bowling is a small retro bowling alley.
Games are 7.50 CAD per person, and shoe rentals are 3.50 CAD. It's open until 9 pm during the week and until 2 am on Fridays and Saturdays. For beers, go to Tooth and Nail Brewing on Irving Avenue.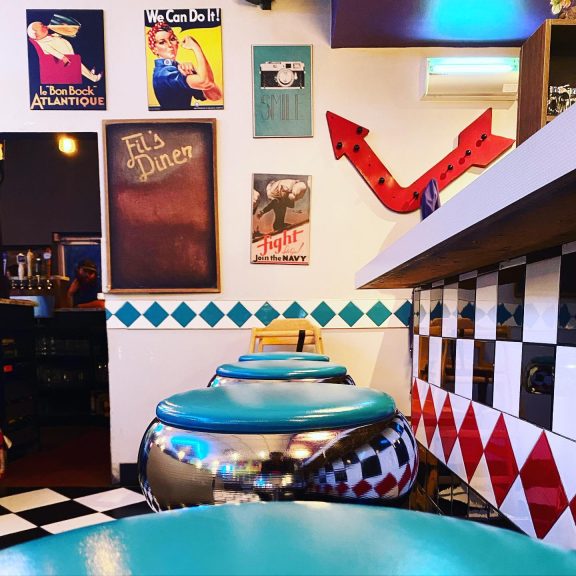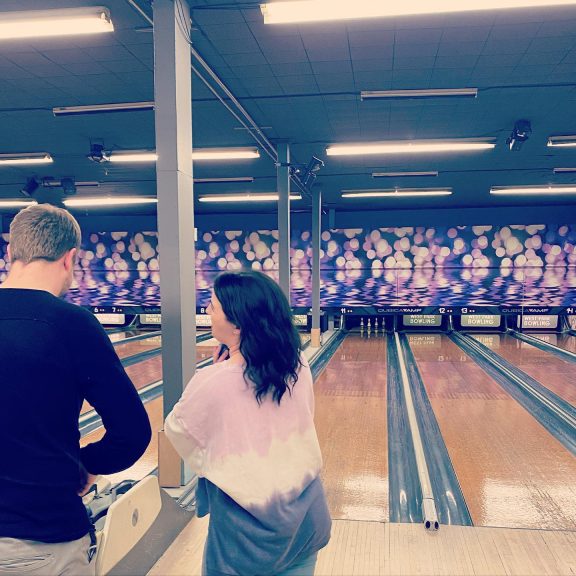 Ottawa is filled with great places for watching the sunset. Many of which are close to the Ottawa River, Rideau Canal, or waterfalls.
Dow's Lake and Hog's Back Falls are great spots for watching the sunset. Mooney's Bay has a nice little beach, and Remic Rapids Park offers pretty views of Gatineau.
Insta-gorgeous views of Ottawa during sunset can be seen across the Ottawa River, in Gatineau.
Wherever you decide to go, remember to pack snacks, veggies, and drinks or pick up some takeaway along the way.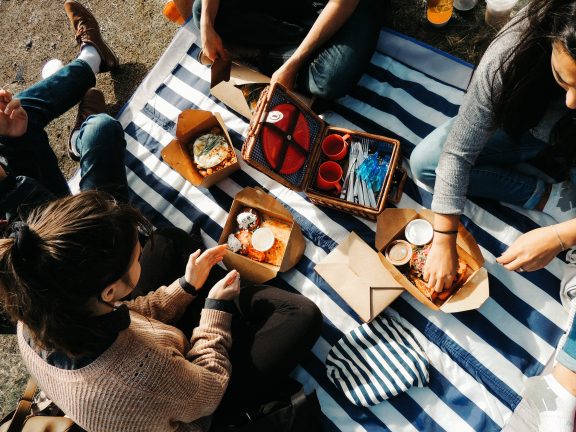 Trivia Night with Hostel Friends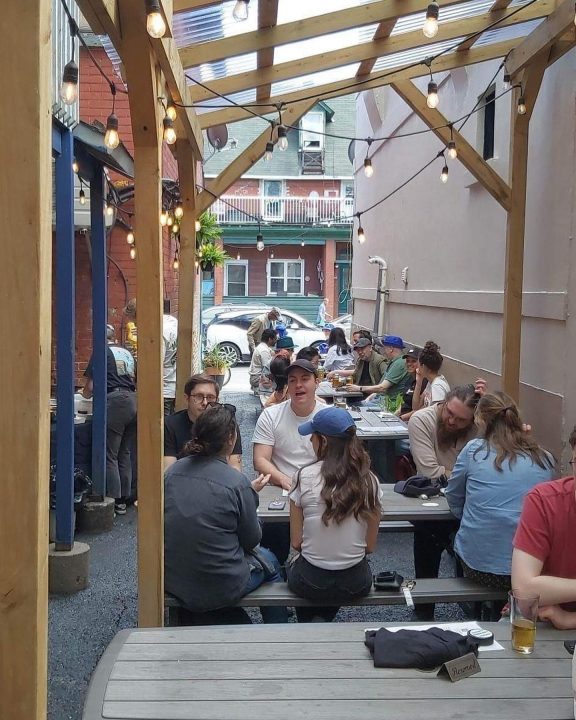 Trivia Hall of Fame has been running trivia nights around Ottawa since 1998, which is quite impressive!
They run several games in pubs around the city, and it's quite easy to join in. Gather together a team of 4 or 5 players, pick a pub from this list, and plan to arrive early. It's a fun night and a great way to meet locals as well. 
To get the most out of your time in Ottawa, take public transport into its neighbourhoods.
Bank Street runs from downtown Ottawa, through The Glebe to Old Ottawa South.

It's

filled with bars, restaurants, and shops.
Wellington Street West is the heart of

Hintonburg

, and perfect for nighttime fun.
Elgin Street in

Centretown

, and downtown Sparks Street, too.
A night out in Ottawa has so many possibilities. Use the list above as a base

plan, and

see where the night takes you.