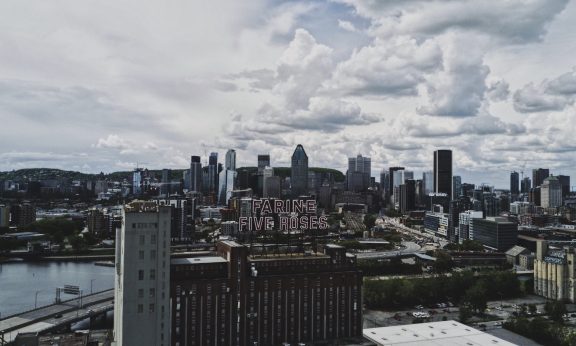 So you've arrived in Montréal only to find it's raining cats and dogs! Rest assured, a little rain's not going to stop you from living your best life in the city. If there's one place on the planet where people don't let the weather stop them, it's Montréal. After all, this is the place that hosts Igloofest in the middle of winter! 
Instead of waiting for perfect weather to set out and discover this city that runs on joie de vivre, here are a few helpful ideas for activities to do in Montréal when it's raining.
---
Enjoy a world-class coffee in one of Montréal's many cafés
A good hot cup of coffee always perks up a grey day, and a café au lait or other specialty coffee is even better, so you're in luck! Montréal has no shortage of excellent cafés, so just take your pick of one (or two) and settle in for some people watching. 
A few of our favourites are Maman Montréal, Café Olimpico (whose second location in the Old Port we also adore), Café Myriade (on Mackay) and MELK Café Stanley. 
For a truly grand setting, head to the Crew Collective & Café, a trendy spot in Old Montréal, located in an old bank building.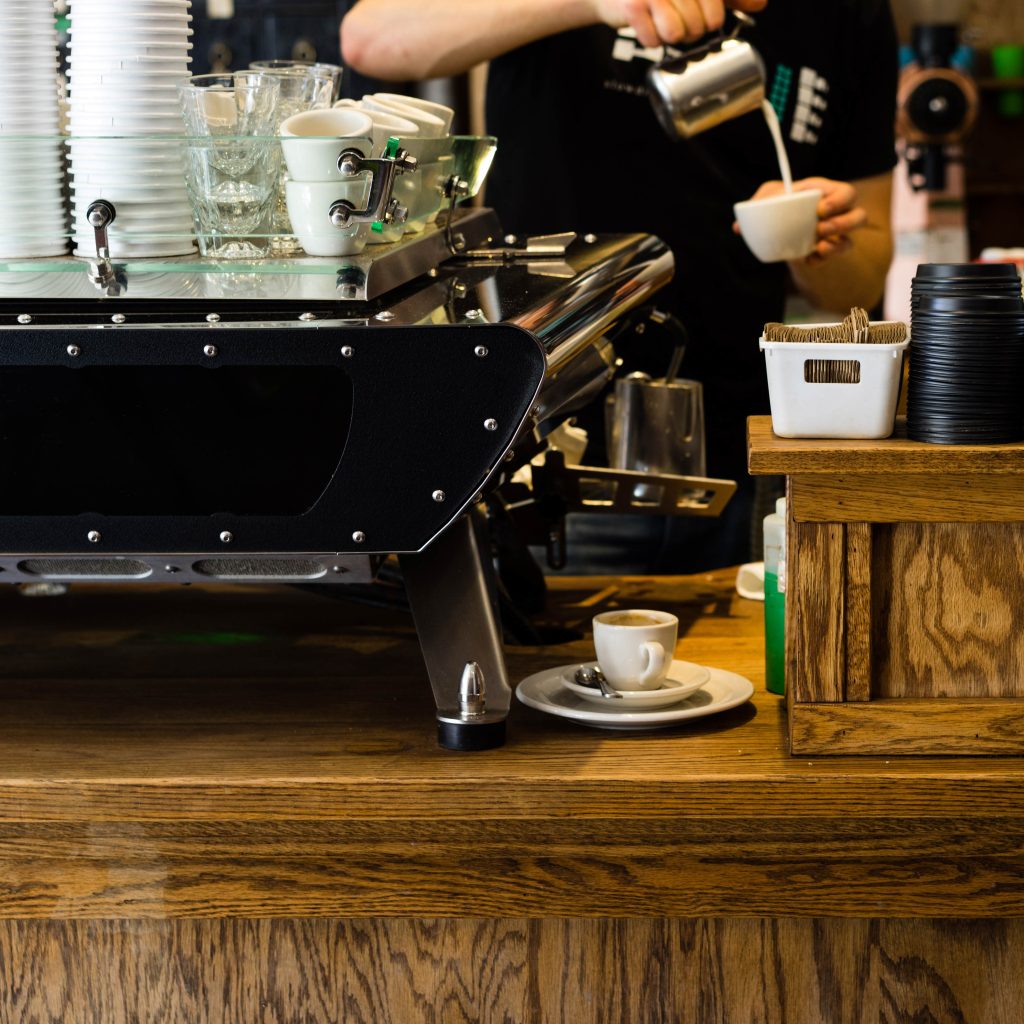 Take a foodie tour of the local cuisine
If you haven't caught on yet, Montréal is a foodies' paradise! You'll always find something tasty to savour at any time of the day.
Start your day off with a visit to Mile End to take part in the never-ending debate about who makes the city's best bagels: St-Viateur Bagel or Fairmount Bagel. 
Don't indulge in too many bagels though because your next stop is to try one of Montréal's famous smoked meat sandwiches. The long line-up outside Schwartz's Deli may not be so appealing in the rain, so make like Leonard Cohen and cross the boulevard to the Main Deli instead. Or head to Outremont's Jewish quarter to try Lester's Deli in Outremont.
Once you've savoured those two local specialties, you'll want to try a Montréal poutine. There's no shortage of choices for this local dish of fries topped with brown sauce and squishy cheese curds. For a classic poutine, you can't go wrong at Poutineville, which has several locations to meet your poutine needs. On the other hand, if you're game for wilder takes on this comfort food, here are a few suggestions: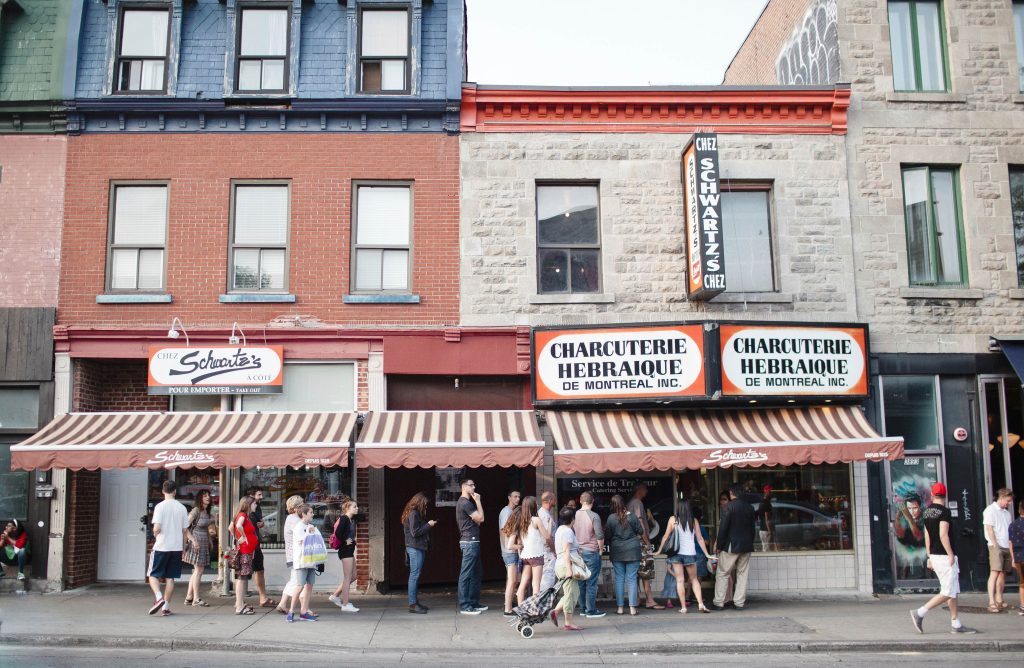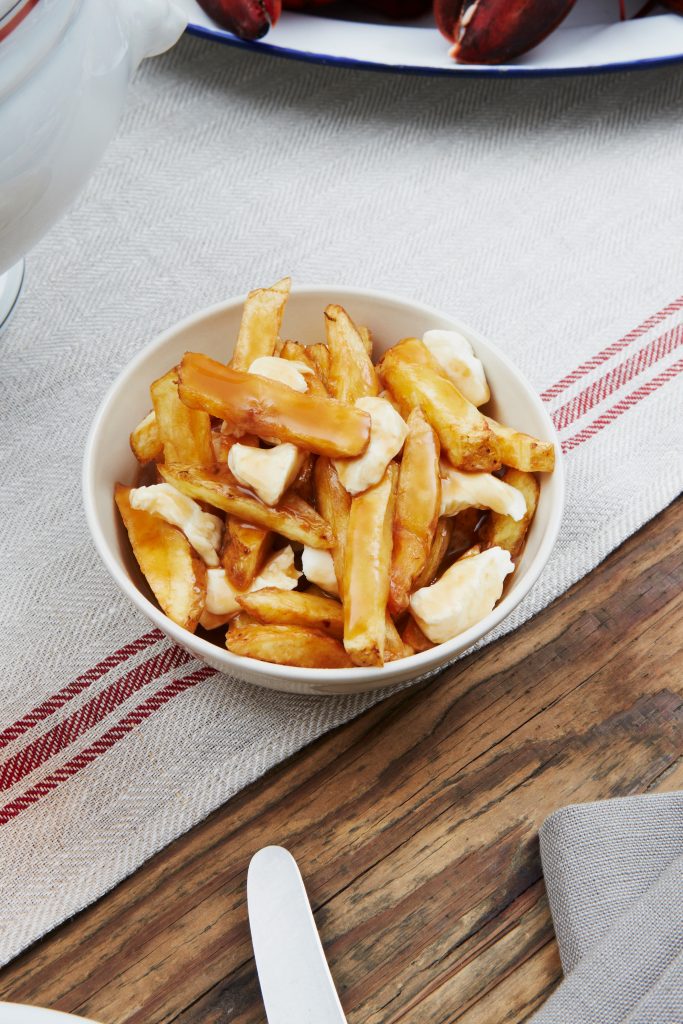 Get some culture at Montréal's many museums
Montréal is home to a number of world-class museums, and there's nothing like exploring art, history or science on a rainy day in Montréal. 
The Montreal Museum of Fine Arts, the largest museum in Canada, is an excellent option if you're in the mood to bask in great art. 
For more alternative options, check out the other museums that are precious to the cultural landscape. The PHI Centre is a multidisciplinary digital arts centre that hosts exhibits, shows and workshops. The contemporary art museum presents the works of local and international artists as does the McCord Stewart Museum, which recounts the history of Montréal through its collection of artifacts and exhibits. And don't forget the Canadian Centre for Architecture, a research centre that focuses on the study of architecture and urban planning. 
If you're an animal lover, the Montreal Biodome is an absolute must. And while you're out in that neck of the woods, you'll also want to take in the Planetarium and enjoy an immersive, astronomy experience. 
Science and technology buffs will appreciate the Montréal Science Centre in the Old Port, which is sure to rekindle that childlike sense of wonder. Whatever your interest, there's a museum for you in Montréal.
And if you happen to visit on the first Sunday of the month, many museums offer free entry (for residents of Québec).
Organize a gourmet trek to the city's markets
Not to miss is Jean Talon Market, the city's biggest outdoor market. Don't worry, it's covered, so it's a great place to spend a rainy day. With over 200 vendors of fresh produce, meats, cheeses and more, you'll have too much to choose from. We'd like Bouffe-moi, a vegan fast-food stand in the summers that offers traditional pogos! Another must is El Rey del Taco for an authentic Mexican experience.
On the other side of the city, near the Lachine Canal, you'll find Atwater Market, with its accent on local and specialty food products. In the summertime, there's also a little covered restaurant area with food stands like Le Petit Sao, Satay Brothers, Falafel Yoni and Boba Boba, to name a few. 
The Time Out Market is another pleasant place to spend a rainy day to Montréal. With over 30 food vendors and bars, there's something for all tastes in this foodie paradise. Have a bite in one of the delicious restaurants, then explore the market's many shops. 
Finally, for a food festival in any kind of weather, head to LE CENTRAL, an indoor food court that offers a vast variety of cuisines. Located in the heart of the financial district, this restaurant oasis is perfect for multicultural exploration. Whatever you're in the mood for, you'll find it a LE CENTRAL.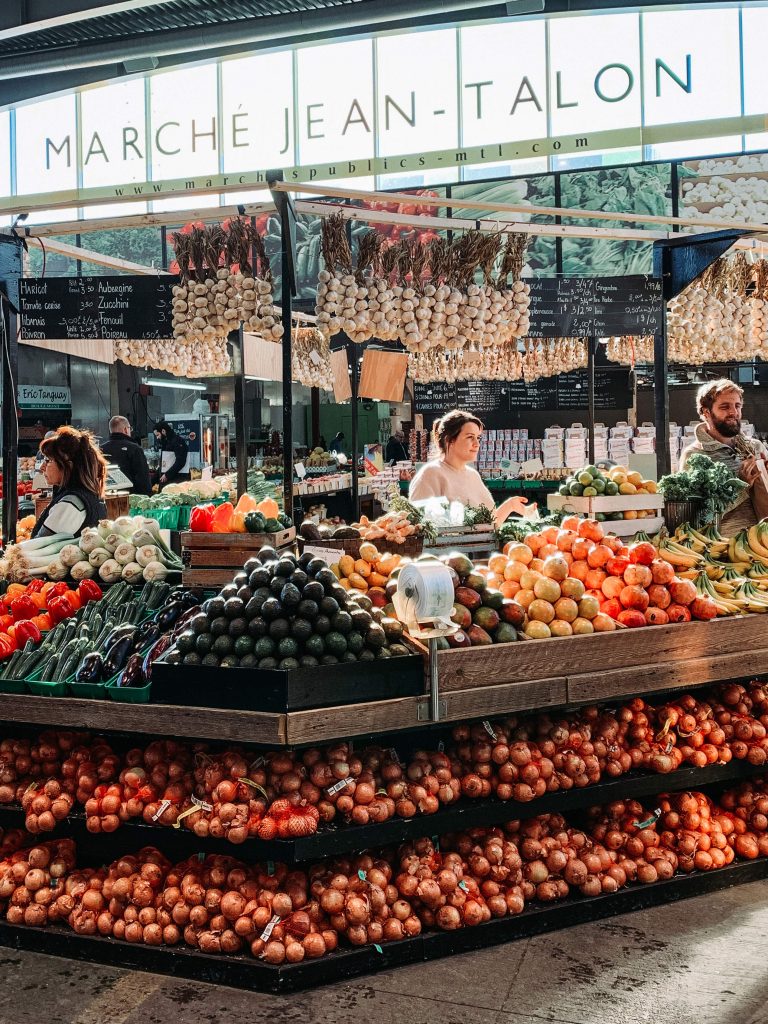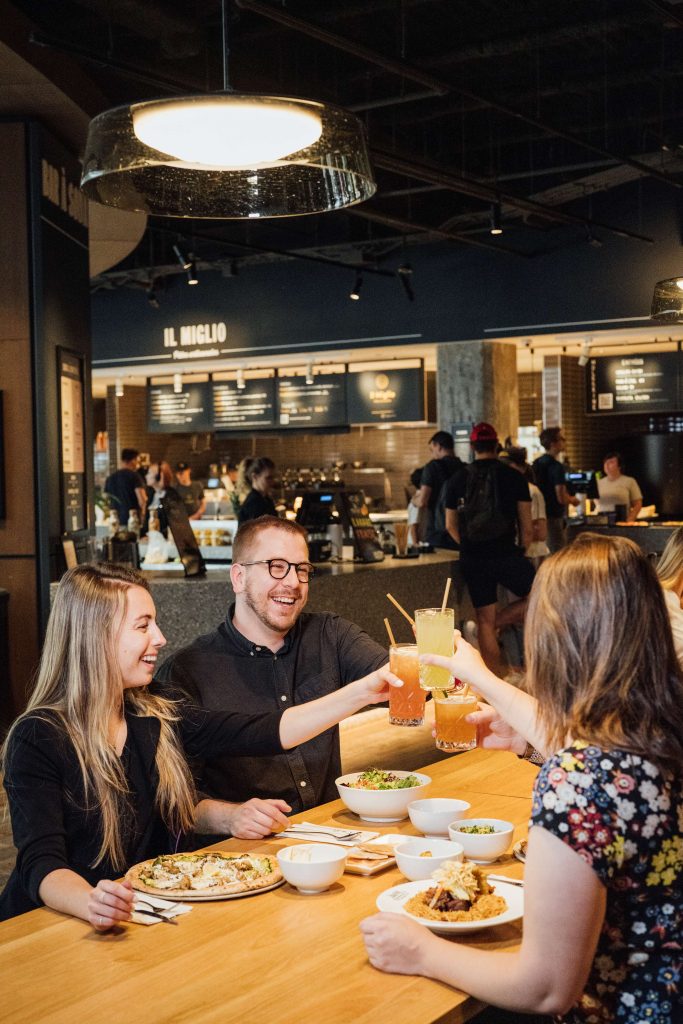 Lose yourself in a bookstore
Montréal is home to plenty of top-calibre bookstores, and what's better on a rainy day than settling in with a good book? 
Go check out Drawn & Quarterly, a charming bookstore with an immense selection of graphic comics or Librairie Le Port de Tête, which specializes in rare and used books. 
For something more, head to the Argo Bookshop, Montréal's oldest independent English-language bookstore, where you'll also find a little coworking space.
Relax and recharge at a spa
If you're seeking a way to relax and forget the bad weather, why not spend a day at the spa? 
Montréal has many one-of-a-kind concept spas, like Bota Bota, a floating spa in the Old Port, where you can enjoy a variety of treatments while taking in the best view of the city. On Tuesdays, if you show your OPUS card or BIXI app, you'll get 15% off the current rate. Every night, from Friday to Sunday, enjoy a discounted rate to the water circuit that, which starts at 5 pm. 
You could also hit the Scandinave Spa, also in the Old Port. If you're a student, from Monday to Thursday, you get 20% off when you show your student card.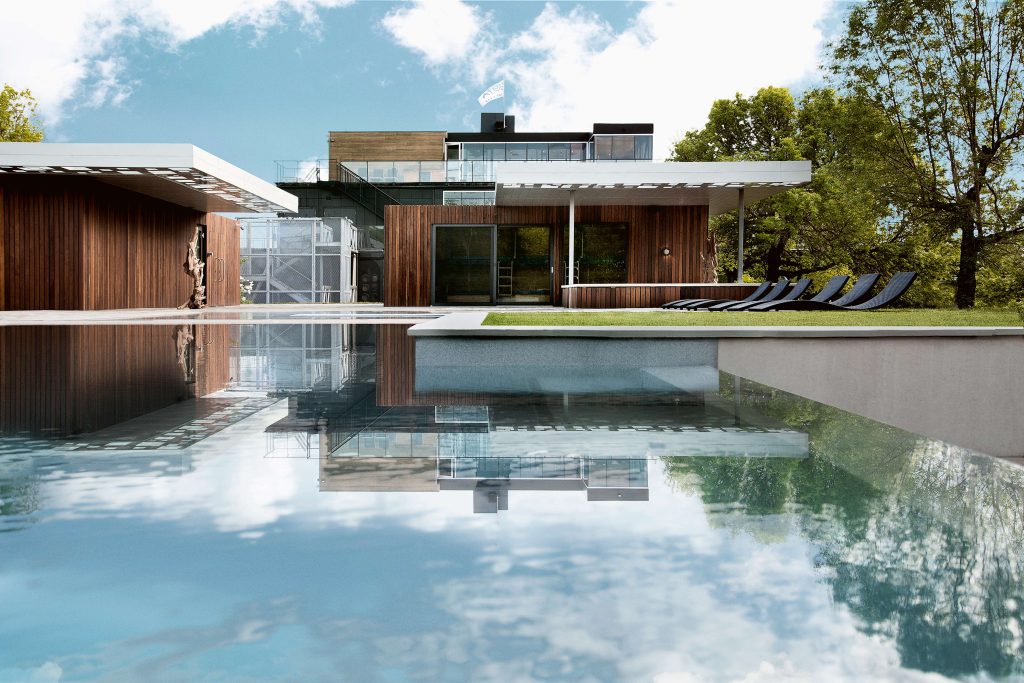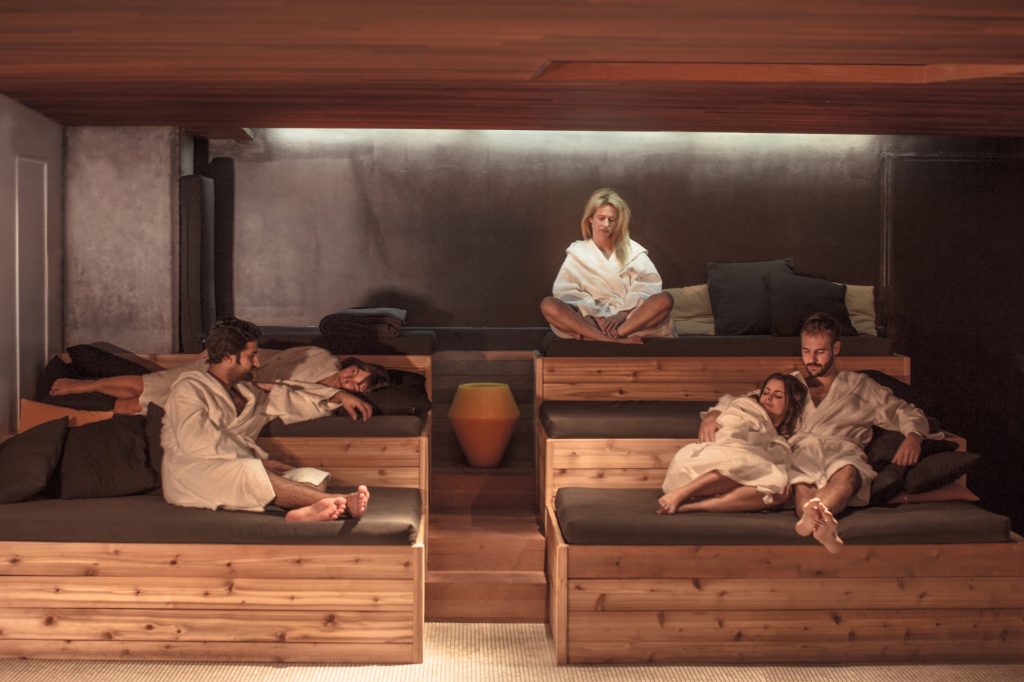 Catch a flick at a local cinema
It's not right to Netflix & Chill when you're traveling, so make a beeline through the rain to go see a film in one of Montréal's local movie theatres. The Cinéma du Parc, Cinéma Beaubien, or Cinéma du Musée offer a large selection of repertory films. 
If you're seeking action while keeping dry, then you need to visit the Forum Pepsi. With its movie theatre, arcade, bowling alleys and restaurants, there's an activity for every taste at this hopping place.
Treat yourself to a shopping spree whatever your budget
Montréal is also an ideal shopping spot, and rainy days make for great browsing.
Check out the trendy shops and independent boutiques in neighbourhoods like Mile End or Plateau-Mont-Royal, or head to the downtown underground city with its six connected shopping centres. You can easily spend an entire day shopping without ever stepping outside!
For a vintage spree, head to Eva B to check out Montréal's largest vintage shop, or "fripérie".
Get physical and blow off your extra energy
Looking for a way to burn off some energy on a rainy day in Montréal? Allez Up is an excellent place for indoor climbing, with options for every experience level. In the Quartier des spectacles, you'll also find Café Bloc to test your bouldering skills.
With plenty of yoga studios that offer drop-in classes, Montréal offers you a convenient chance to get your chakras back in line.
And if the grey weather is driving you crazy, why not try axe-throwing at TNT Montréal or virtual-reality zombie hunting at Arcade GOGO-VR?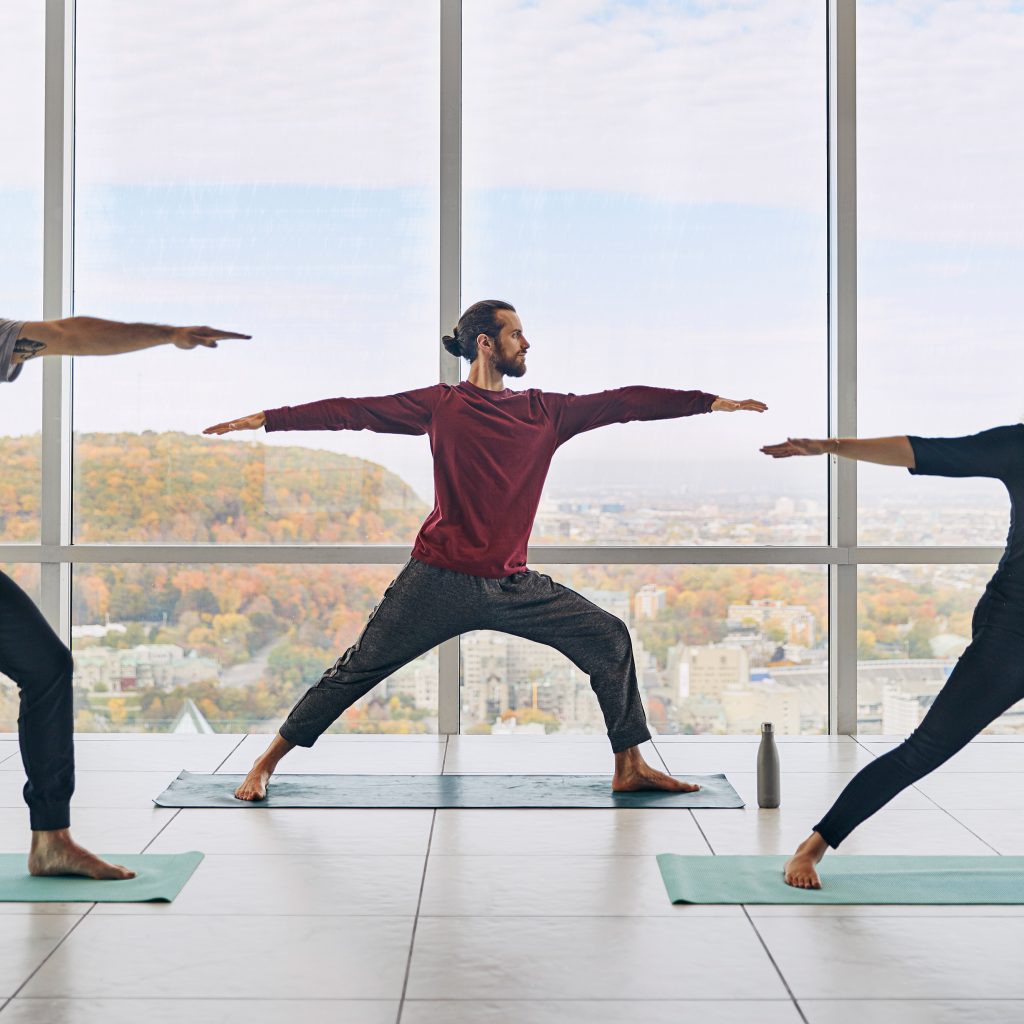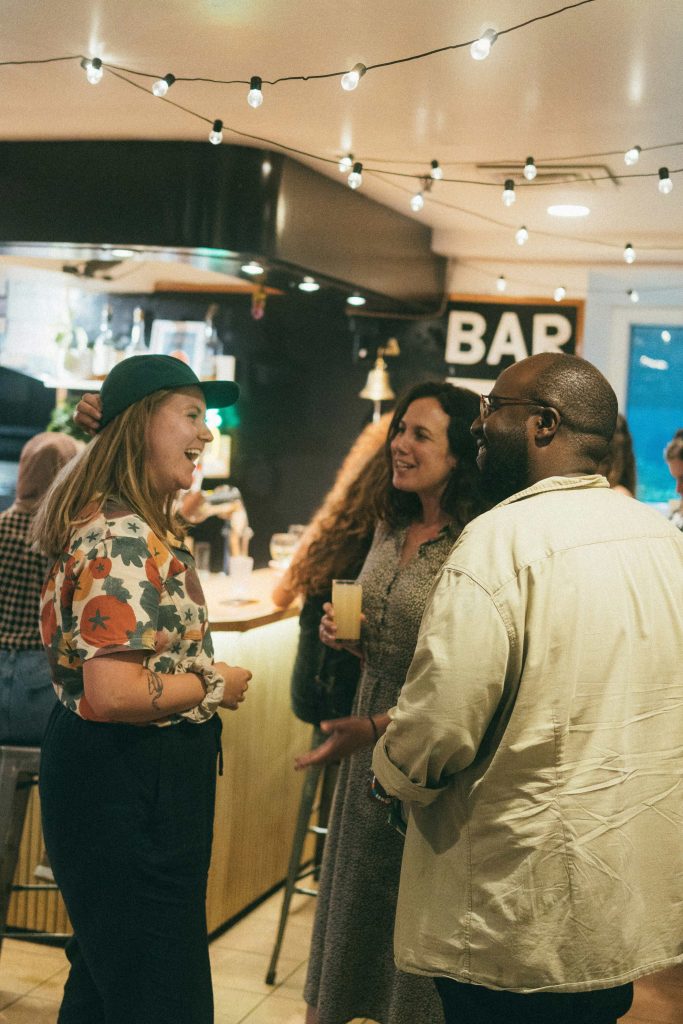 Make new friends at the bar at the Saintlo youth hostel
Located right in the heart of downtown, the Saintlo Montréal youth hostel is the place "par excellence" to set yourself up during your stay in Montréal. A perfect way to spend a rainy day in the city is socializing at the hostel's bar. It's an ideal place to meet new people and have fun, even if the weather's not cooperating. Go ahead and order a drink and introduce yourself to your new friends!
Don't let the weather spoil your Montréal getaway
A day of rain need not ruin your plans. A slight reshuffling of your agenda will offer just as much to enjoy inside in Montréal. With museums, shopping centres, cafés and restaurants, there's plenty of ways to keep entertained (and dry) on a rainy day in this marvelous city. Accept the weather, go with the flow and enjoy it the utmost with this list of activities to do in Montréal when it rains!