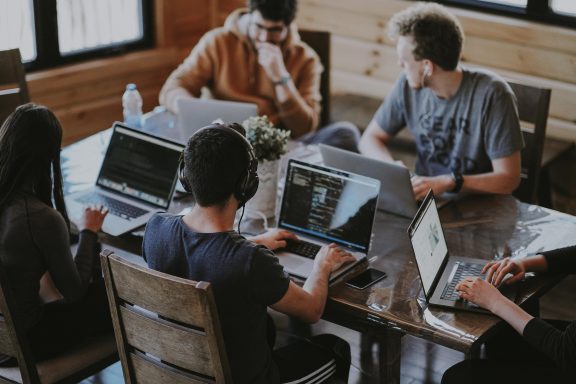 Looking for your next destination to get work done while having fun? Old Québec in Québec City, the province's capital, is a top choice for digital nomads the world over.
It's got everything a traveling teleworker is looking for: inspiring places to work, quick, reliable Wi-Fi, hip restaurants and tons of nearby activities for downtime good times. You'll be charmed by the magic of Old Québec any time of year! 
How to get to Old Québec?
The Québec City Jean Lesage International Airport is just twenty minutes by car from Old Québec. This state-of-the-art hub hosts airlines like Air Canada, American Airlines and United Airlines. 
If you're coming from Montreal, both the Orléans Express bus and VIA Rail train get you there in three hours, both with Wi-Fi so that you don't miss a minute of work time. Plus, they both arrive at the magnificent Gare du Palais, a truly amazing train station built in 1915 that will transport you back in time and set the tone for your stay in Old Québec. 
From the station, you can easily get anywhere in Old Québec by foot. But brace yourself, at some point you'll have to get up the slope to Haute-Ville, the modern part of town.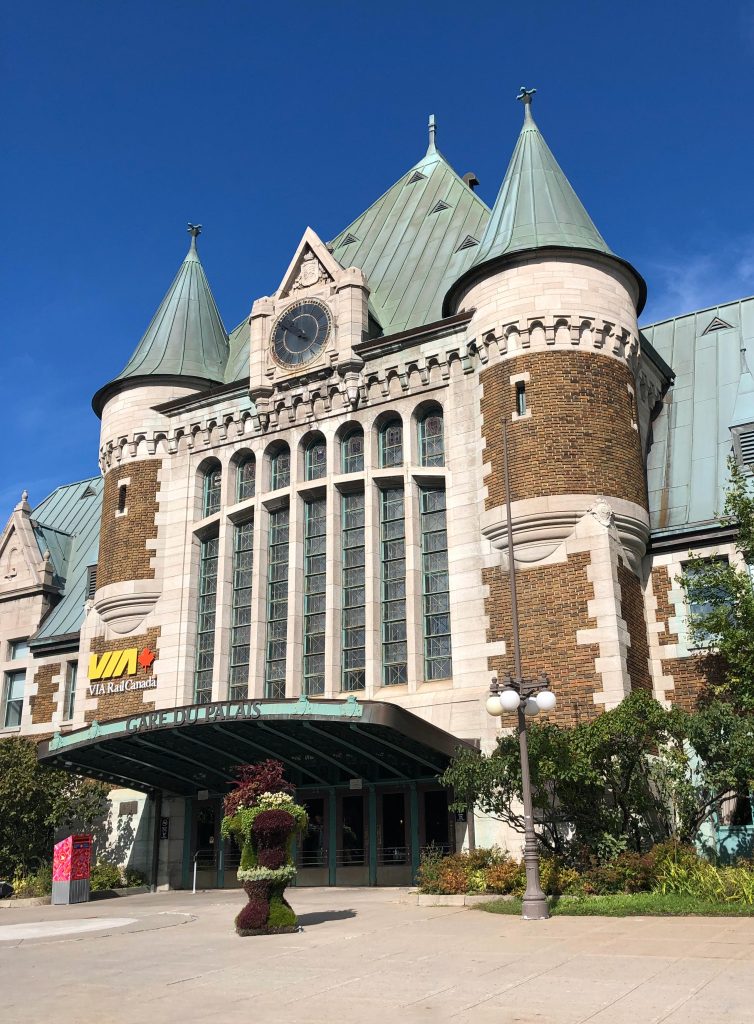 Where digital nomads go to crash in Old Québec

?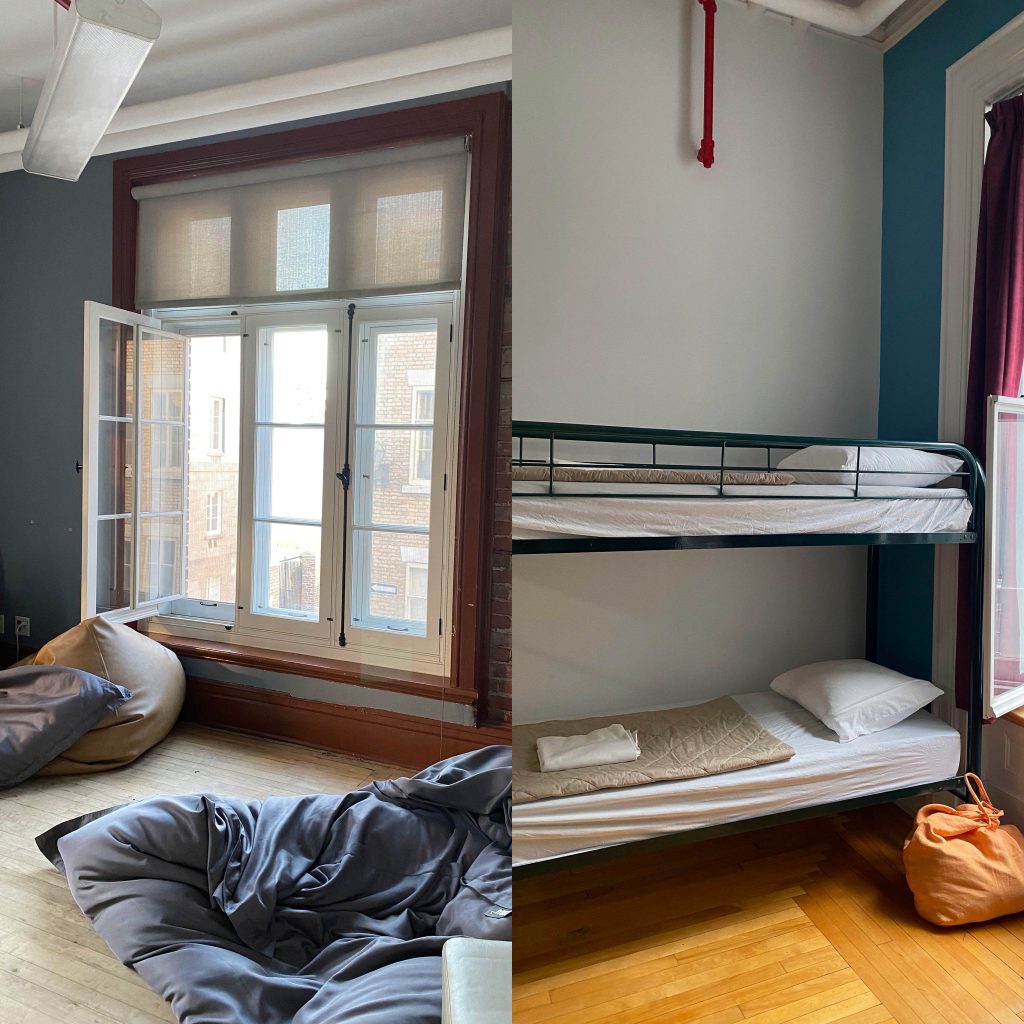 Once you've arrived in Old Québec, set yourself up comfortably in a private or shared room at the Auberge internationale de Québec. This affordable Québec hostel is a welcoming and hip-yet-quiet place to work that offers plenty of Instagrammable moments. The historic brick building is a great base camp to set off on foot from and explore the city's many attractions. In the summer, the hostel has a pretty patio where you can work under colourful parasols. And some of the rooms give you a clear view of the fairy tale roofs of Old Québec. 
Nomad tip: Stretch your budget by cooking up your meals in the hostel's fully equipped kitchen. 
If you're a solo traveller, a great way to make connections with other travellers is simply to hang out or work in the hostel's common areas. Or join in on the activities the hostel gang organizes, like their famous pub crawl!
Old Québec cafés that are fit for digital nomads
Here are a few cafés you'll want to enjoy while working away in Old Québec: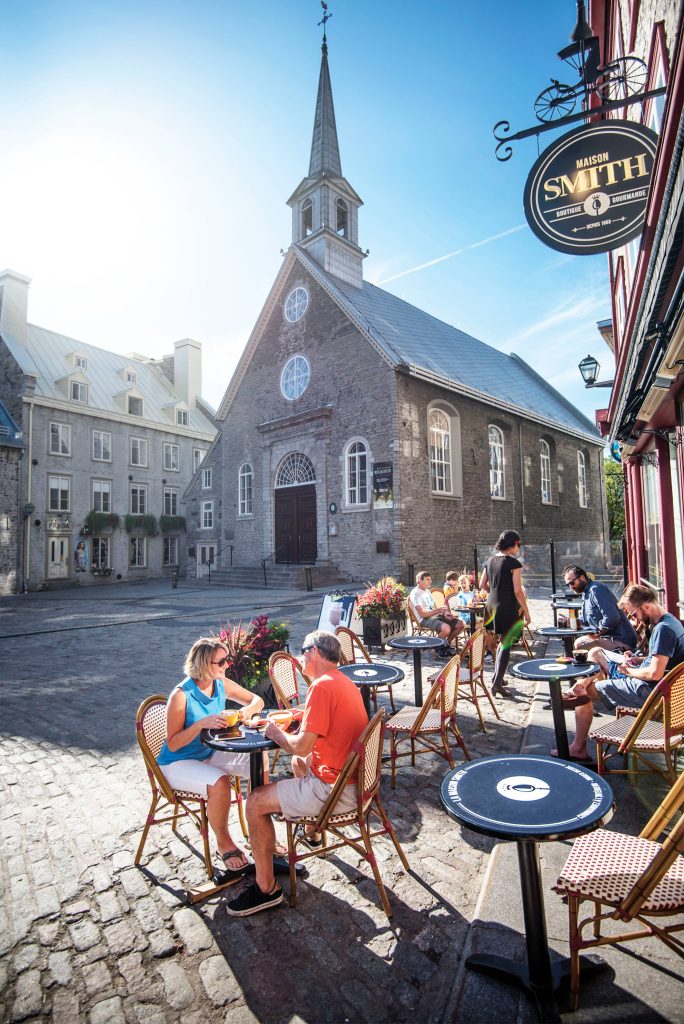 Café Pékoé

: This café on Boulevard Saint-Joseph is all about bubble tea, and it's got Banh mi sandwiches, poke bowls and a matcha bar! There's also a generous amount of tables to set up your computer on.

Nektar Caféologue

: This Saint-Roch location was the Nektar roaster's first café. It's an ideal place to work while encouraging a local company that supports small coffee producers. A genuine hipster ambience!
Besides these cafés, there are plenty of shared workspaces Old Québec. These locations are perfect when you need to concentrate and work in a comfy atmosphere.
Coworking around Old Québec
Here are a few shared workspaces you should check out when you're in Old Québec, and more precisely in the Saint-Roch quarter:
Free activities in Old Québec
After a long workday, you'll want to chill and take advantage of what the city has to offer. Old Québec is already the perfect place to work among historical architecture, so for some historic downtime, Place d'Armes in the centre of town is the ideal place to hang out and people watch. Or when you take a break in the day, take a stroll on Dufferin Terrace for a view of the Château Frontenac, descend the steps or take the funicular to explore Petit Champlain, or take a promenade along the river and discover the attractions and museums near the port.
For incredible photo opps, you'll want to head to gorgeous and discreet Rue Couillard or the Courtyard of the Petit Séminaire de Québec.
For a more happening night, head to La Grande Allée, where you'll find plenty of bars and clubs, including the famous Dagobert. Or keep it close to home and party in Saint-Roch! This former blue-collar neighbourhood is now a cool, hipster haven with tons of places to hang out, like Noctem and Deux22.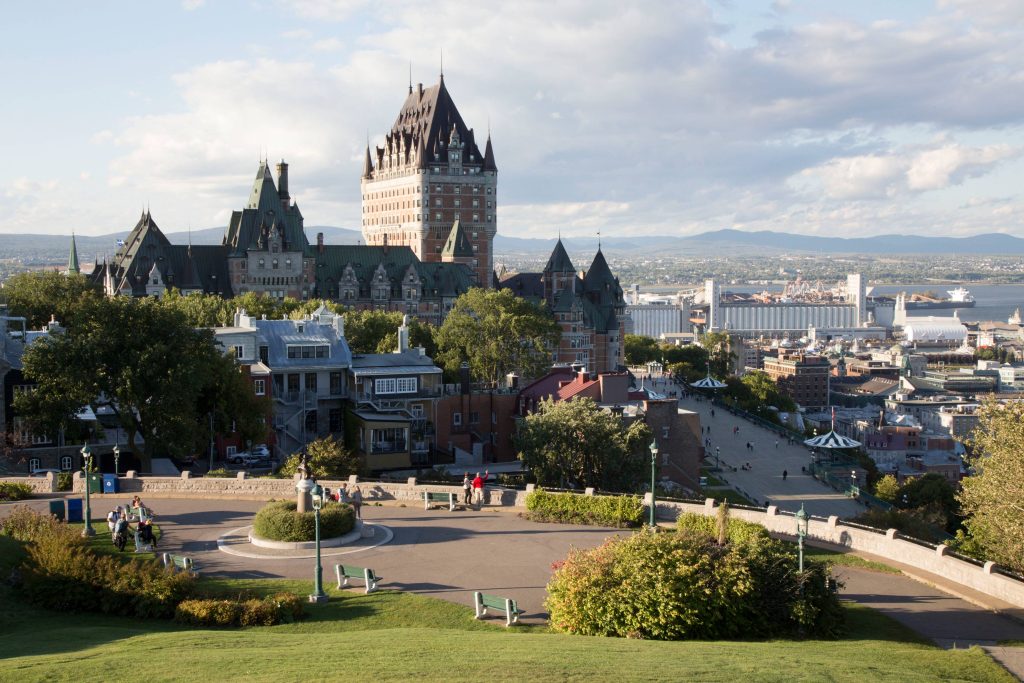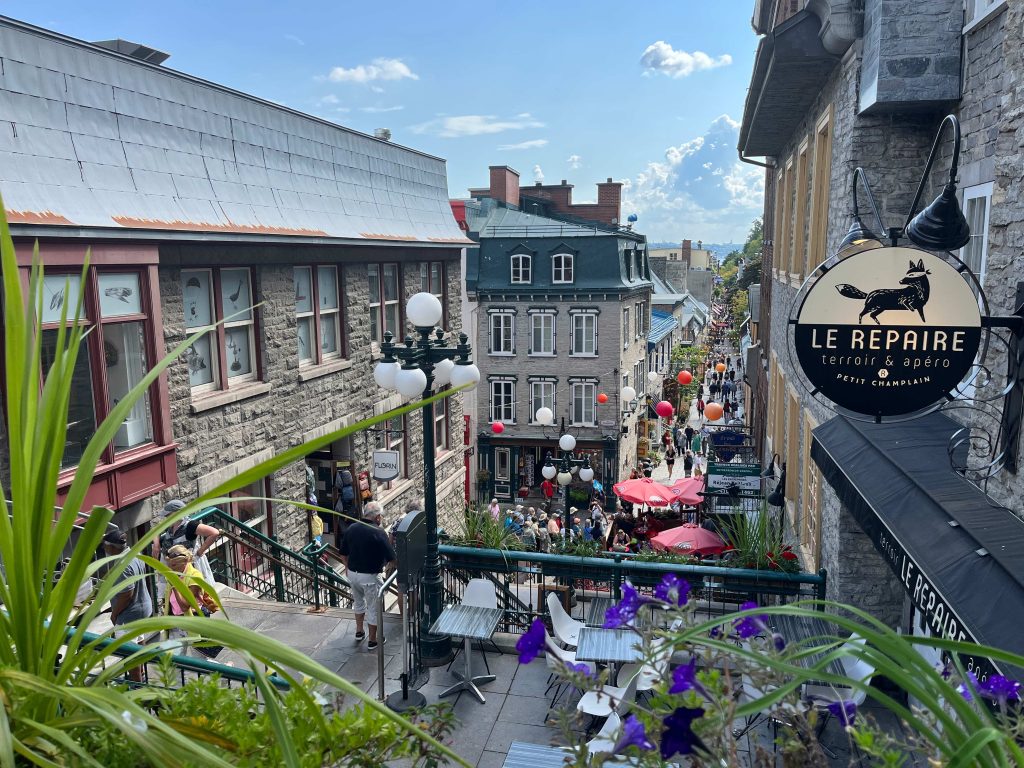 Inspiration on every street corner
Old Québec's abundance of charming places to work make it truly a dream destination for digital nomads, while its quick, reliable Wi-Fi keep you at the top of your game. 
And Québec City offers far too many museums, art galleries and monuments to tackle in this article, not to mention festivals running all year round. Check the online guides and listings, because digital nomads never get bored here.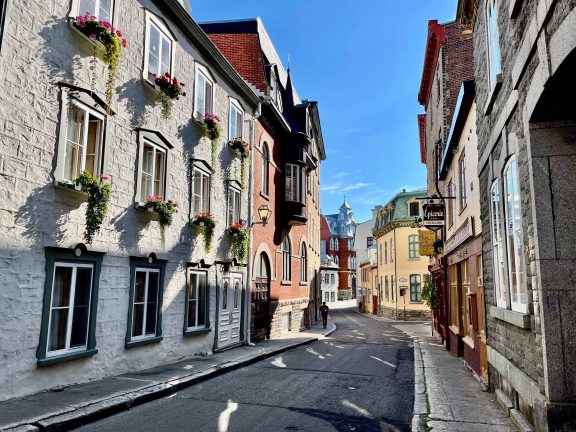 Book your stay in Old Québec
If you're looking for genuine inspiration and discoveries, Old Québec is where you want to be when you're giving your all digital nomad-style.