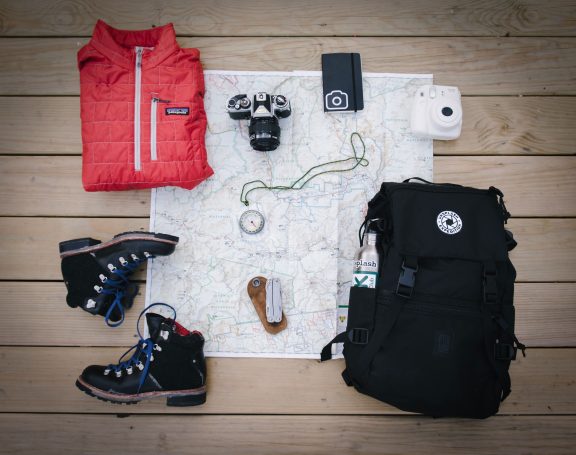 Winter in Quebec is beautiful and unpredictable, and usually stretches on like your weird cousin who doesn't know when to go home after a big family event. In November and December, the weather is a mix of rain, sleet, snow and warm sunny days that feel out of season. January and February, however, feels like a punch in the gut, with frigid temperatures and an abundance of snow. March is more mild, though, and by the end of April the snow is usually all gone.
Packing for winter adventures in Quebec can feel daunting. Winter gear is generally bulky, and cramming it all into a backpack is a challenge, but not impossible if you have the right gear. Here are a few suggestions.
---
Think about layers 🧣
Choose clothing that is made with synthetic fabric and lightweight. Moisture-wicking is always a good idea. Don't bring a bunch of heavy sweaters. Bring items that can be layered, so you can remove clothing during the day if you're getting hot or add a layer if you're chilly.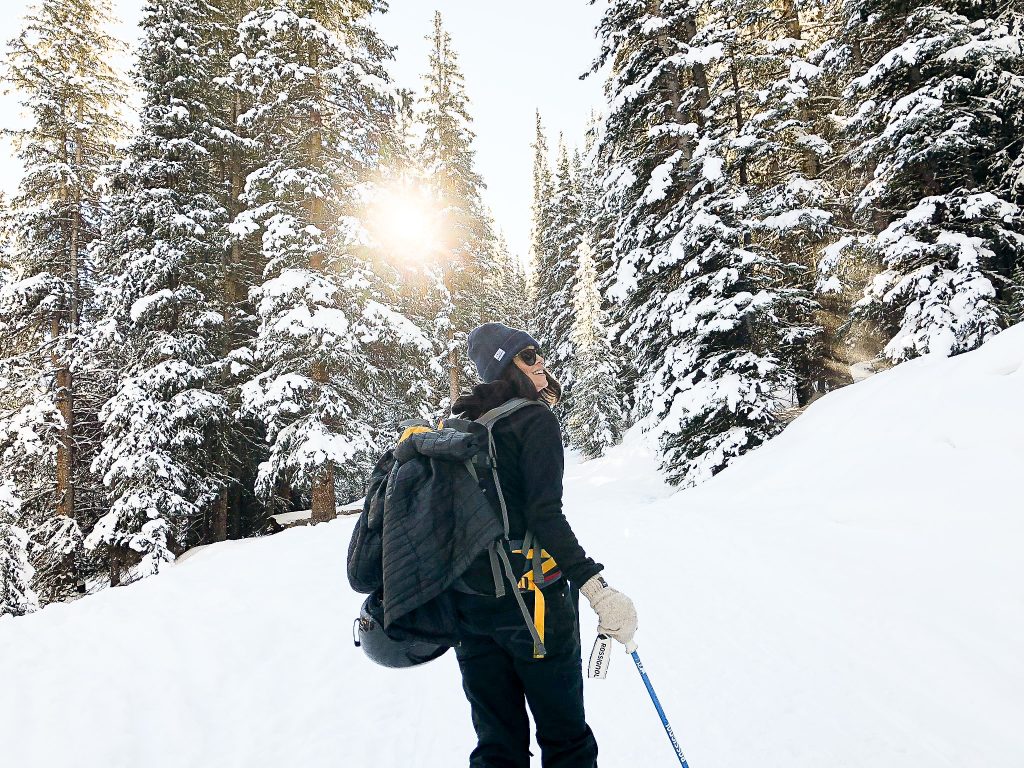 Don't be so hot, you're cold! 🌡️
It's tempting to put on all of your winter clothes when the outside temperature is -25ºC with the windchill, but don't. The last thing you want in winter is to start sweating because you're too warm, as it evaporates quickly, leaving you chilled to the bone. The only thing you want to be chilled, is your beer at the end of the day.
Cheat with cleats 👏
Montreal and Quebec City can be an absolute nightmare to get around in winter. Sure, it's fun to watch the TikToks every winter of cars sliding down hills and crashing into each other, or people trying to crawl and claw their way down a street, but it's less fun in person. Pack up a pair of ice cleats that can be placed over your boots, your body will thank you.
Wear boots 🥾
A pair of boots with good grip are essential in winter in Quebec. When you're shopping for boots make sure there is a little wiggle room in case your feet swell as little as you walk around. Warm socks are good, too, but you don't want your feet to sweat and get chilly. Walking around admiring the winter scenes is one of the best parts of winter, especially if you're staying in Rivière-du-Loup or La Malbaie.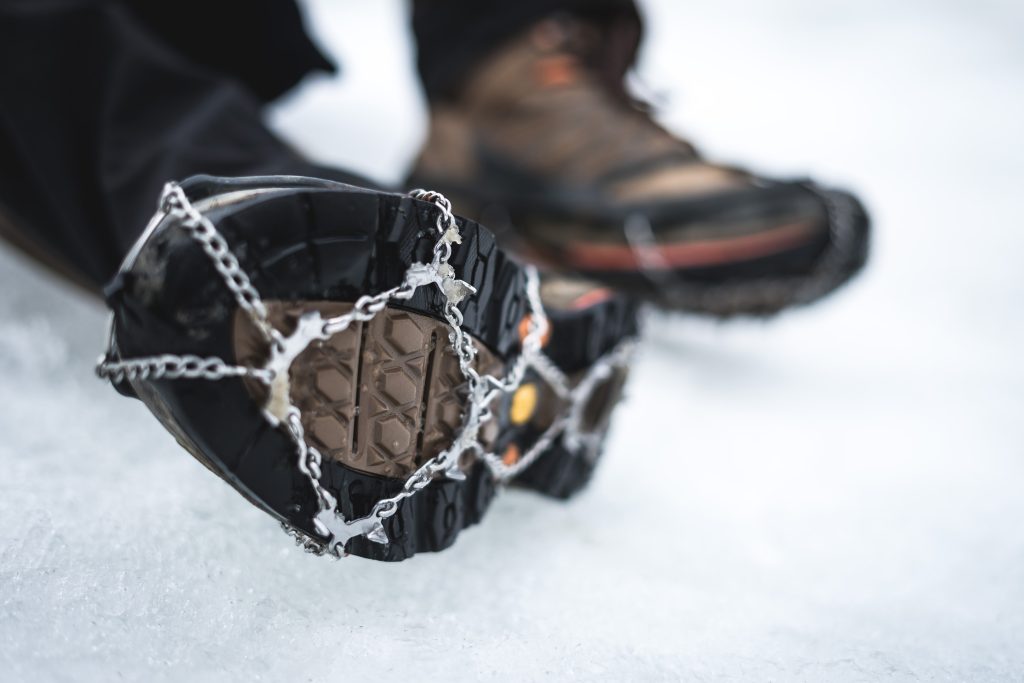 Winter jackets don't need to be fancy 🧥
Yes, winter in Quebec is quite cold at times, but you don't need to spend a fortune and buy a Canada Goose jacket. A compressible down jacket is a better option when you're backpacking in winter. They can be shoved into your bag and take up very little room. They are also lightweight and feel less constricting. When you're out enjoying winter activities, you don't want to feel weighed down.
Packets of hot chocolate and a thermos ☕
Insulated water bottles are quite popular, and packing one for your travels is always a good idea. Yeah, they add some weight, but a good one will hold beverage temperatures for hours. As it's winter, throw some packets of hot chocolate mix into a little baggie when you're packing. Before leaving the hostel, make some hot chocolate in your bottle and throw it into your day bag. Nobody will know if you add a splash of Baileys… 😉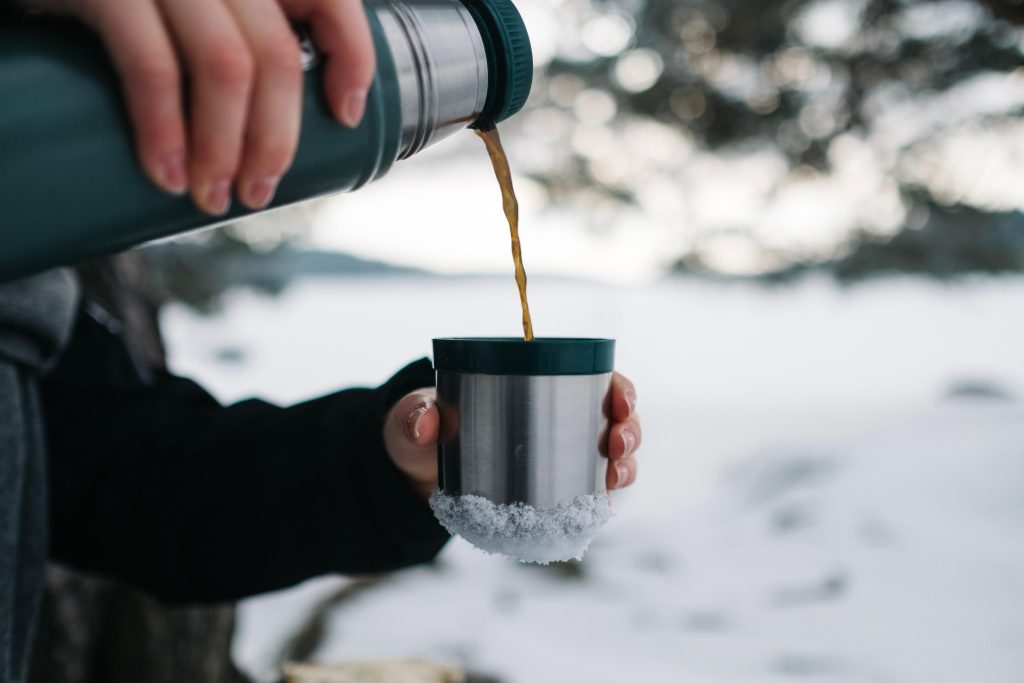 Snowpants are not just for the slopes ❄️
In Quebec it is common to see locals walking around wearing snowpants in winter, especially in January and February when the temperatures are crispy. They add a layer of warmth to your legs, and if you fall while walking, you'll stay dry as well. Honestly, it's a win-win situation. Alternatively, you can wear long thermal underwear and skip the snowpants.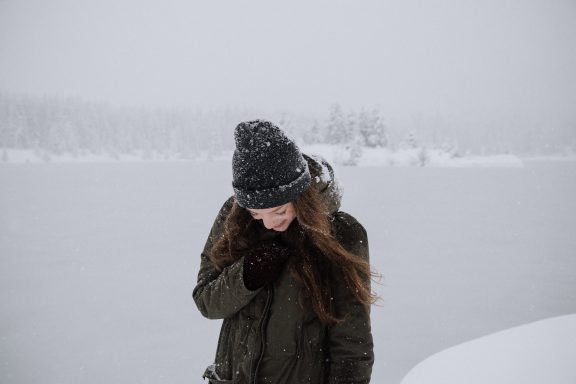 Hats, gloves, scarfs… oh, my! 🧤
Have you ever been so cold that you can barely move your fingers? It's not fun! That's why warm gloves or mittens are mandatory in winter. If you don't own a pair, you can pick some up when you arrive in Quebec. A scarf is a nice way to cover your neck and the bottom part of your face on super cold days. And don't forget to wear a toque to keep your ears warm!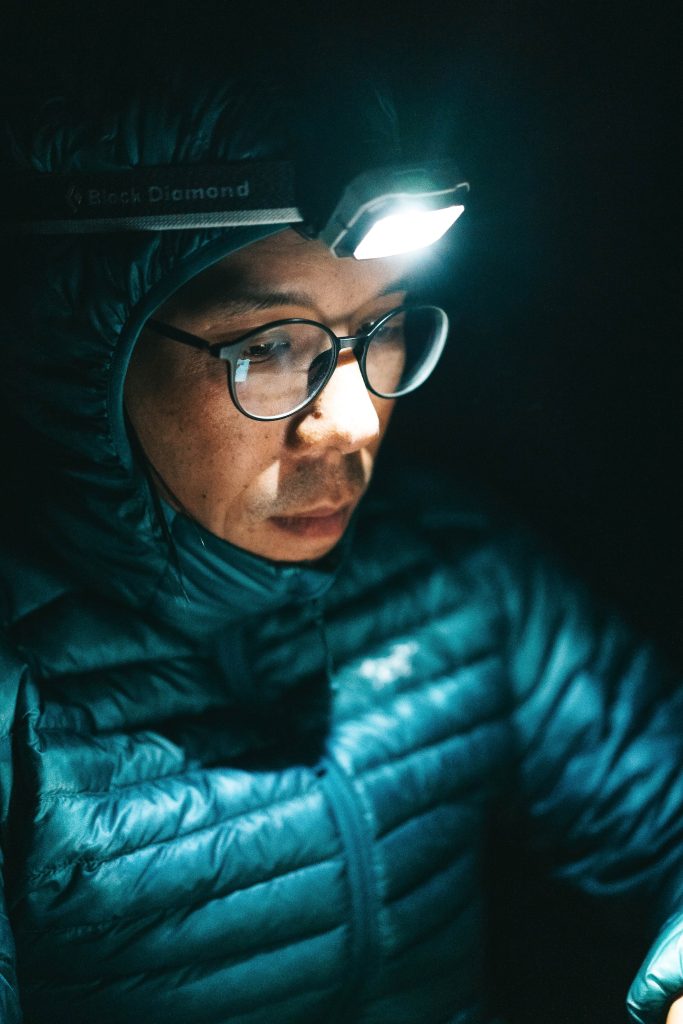 Headlamp 💡
It gets dark early in winter, around 4:40 pm in December and January. Headlamps are essential for travel, no matter the time of the year or where you're going. Throw it into your day bag in case you're out late and find yourself in a dark area after sunset or you are stuck somewhere. You don't want to waste your phone's battery power by using the flashlight app, especially if you're already low on battery. If you're staying at the hostel in Sainte-Anne-de-Monts or L'Anse-au-Griffon it gets quite dark!
Mobile charger 🔋
Packing a mobile charger is a non-brainer, especially in winter. The last thing you want to happen if you're stuck somewhere in winter, is a phone that is dying and nowhere to plug in a charger. Plus, if you're staying at the hostel in Montreal and enjoying Igloofest or the hostel in Quebec City enjoying Carnaval de Quebec, you'll want enough battery to take an obscene amount of photos and videos!
Packing for winter in Quebec takes a little thought and planning, but it can be fun. Pack clothing that is colourful and kookie, and pick up a new tuque while you're in Quebec – there are plenty of places selling cool ones that you won't find elsewhere. The most important thing to remember is to plan for fun adventures and yummy food. Yeah, I should have mentioned stretchy pants above.
Bon voyage! 🧳