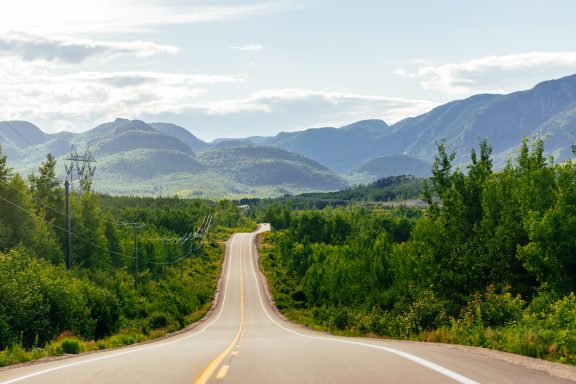 There is an abundance of activities to do in Quebec City, but don't stop there! After you have wandered through the European-esque charm of Old Quebec and drank copious amounts of local brew with locals, it's time to venture into the areas surrounding the city. Hit up the staff at Auberge Internationale de Quebec for suggestions.
Here are 5 affordable day trips from Quebec City.
---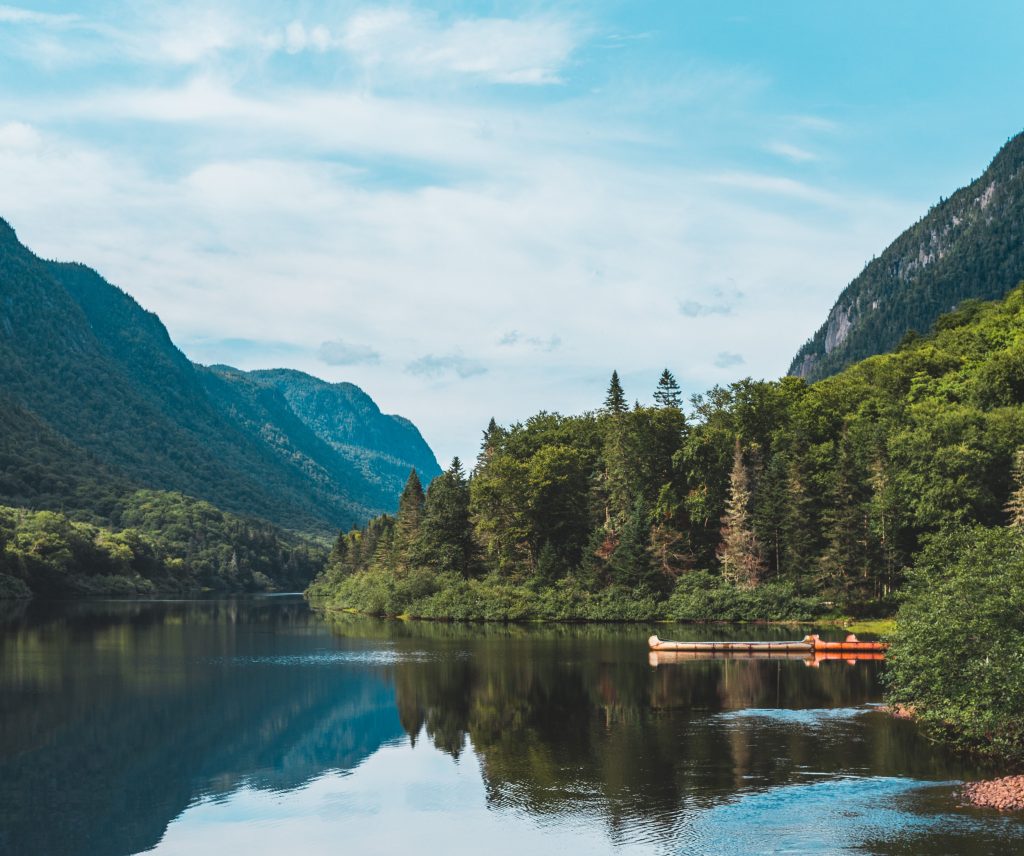 Parc national de la Jacques Cartier
A 30-minute drive from Quebec City is Jacques-Cartier national park. It's a local favourite for outdoor adventures year-round. In winter, go fat biking, skiing, snowshoeing and kicksledding. In summer, hike along the trails, canoe, fish, tube down the river, and admire the wildlife. Before leaving Quebec, don't forget to pick up some local terroir to enjoy a picnic (yes, even in winter) in the park. This is truly one of the best parks in Quebec.
How to get there: Take the Quatre natures shuttle from Quebec City. The cost for a round trip ticket is $39.90 CAD.
While it is best to snuggle into a room at Saintlo Montreal and spend a few days (or a week) in the city, it is possible to go there for the day if your time or budget won't allow you to stay longer. The trick to going on a day trip to Montreal is to pick a neighbourhood or two and do a deep dive. Le Plateau-Mont-Royal and Mile End, Downtown and Quartier des Spectacles, Old Montreal and Old Port, Saint-Henri and Little Burgundy. It's a crazy idea, I know (!), but some of the best travel memories come from crazy ideas. 😉
How to get there: It's a 3.5 hour train ride with VIA Rail and costs around $90 CAD round trip. Shop for fares on Tuesdays for cheaper tickets. The last train to Quebec City leaves at 6:15 pm. Orleans Express is another option, and costs around $100 round trip. The last bus is at 7:30 pm.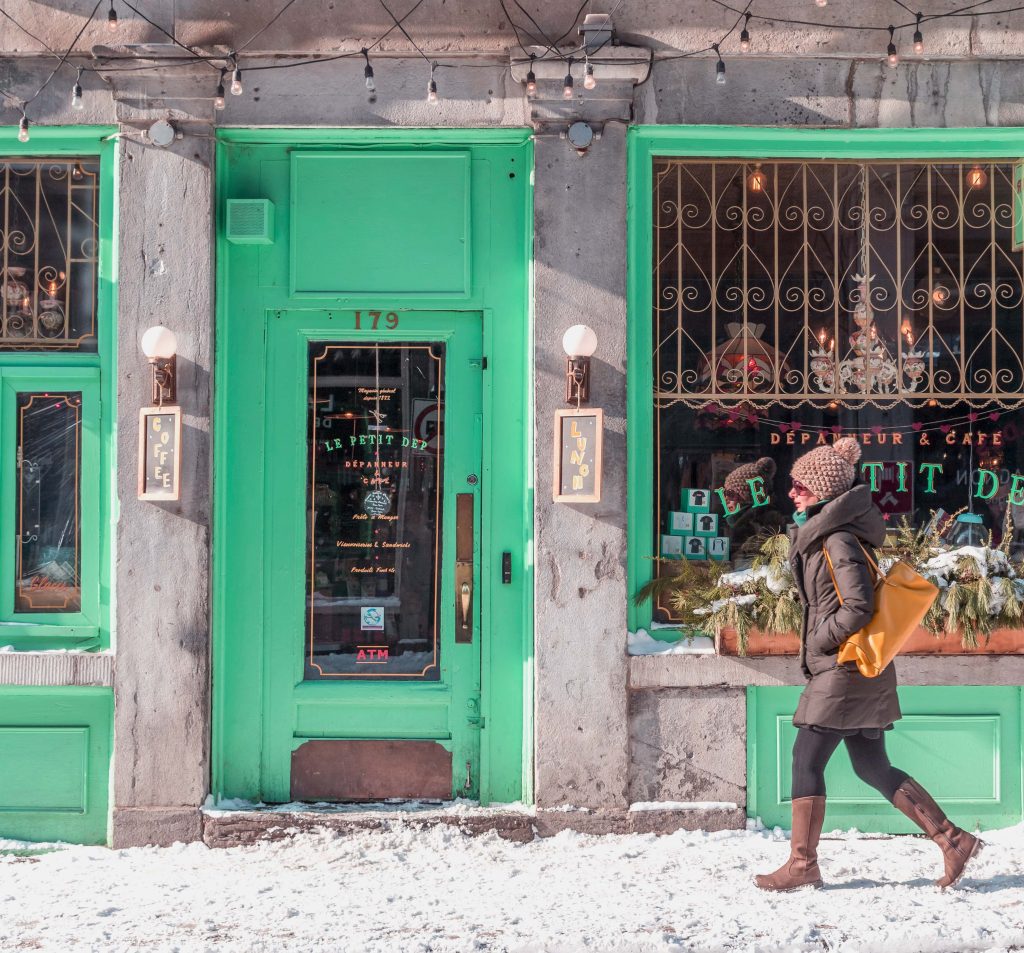 Roughly 17 km from Old Quebec, Île d'Orléans is one of the most popular day trips from Quebec City. In summer, this small island is perfect for days filled with wine tastings, cycling, freshly picked strawberries, kayaking and delicious food (hello, lobster rolls from Chez Mag!). In winter, the island is quiet, and still oozing with charm. Hitting up the Pub du Mitan (Microbrasserie de l'Île d'Orléans) for local brew and French onion soup is highly recommended. You can also go dogsledding here, and hit up sugar shacks during the sugaring-off season.
How to get there: In summer, there is a small transit bus, as well as a shuttle bus from Old Quebec or you can book a half-day tour. The rest of the year, you'll need a car to get here.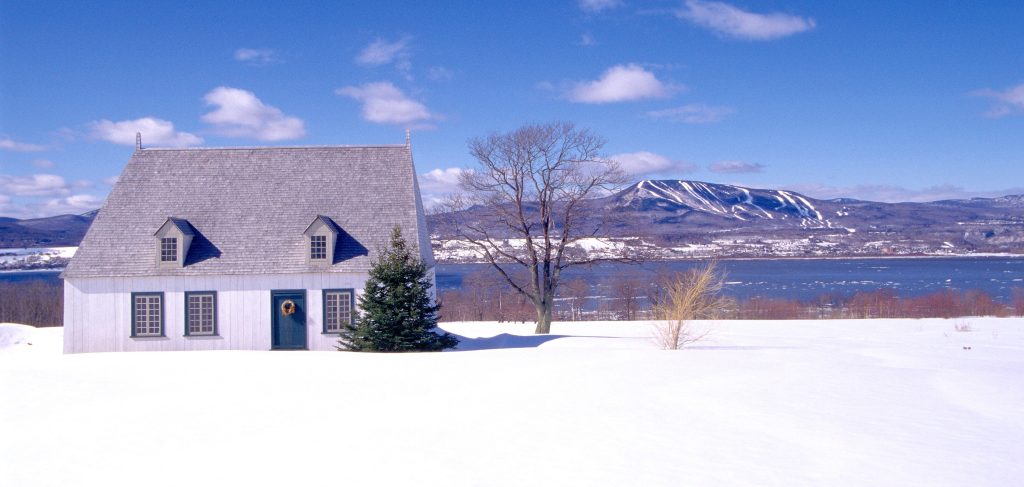 Wendake
Wendake is home to the Huron-Wendat nation. Here, you can learn about the history, culture, and traditions of the Huron-Wendat people. Visit the beautiful Hôtel-Musée Premières Nations and take a guided tour o
f the interactive museum for a history on the nation and their journey to Quebec. Site Traditionnel Huron ​​Onhoüa Chetek8e will guide you through the lives of the Huron-Wendats, from the longhouses they once lived in to how they prepared food, handicrafts, built canoes, and more. For a taste of Indigenous cuisine, dine at Restaurant Sagamité.
How to get there: A shuttle bus is available in summer from Old Quebec, the rest of the year you can take bus #801 from Place D'Youville then transfer to bus #72 in Charlesbourg. The journey by bus is about an hour. Bus tickets are $3.75 CAD, one-way.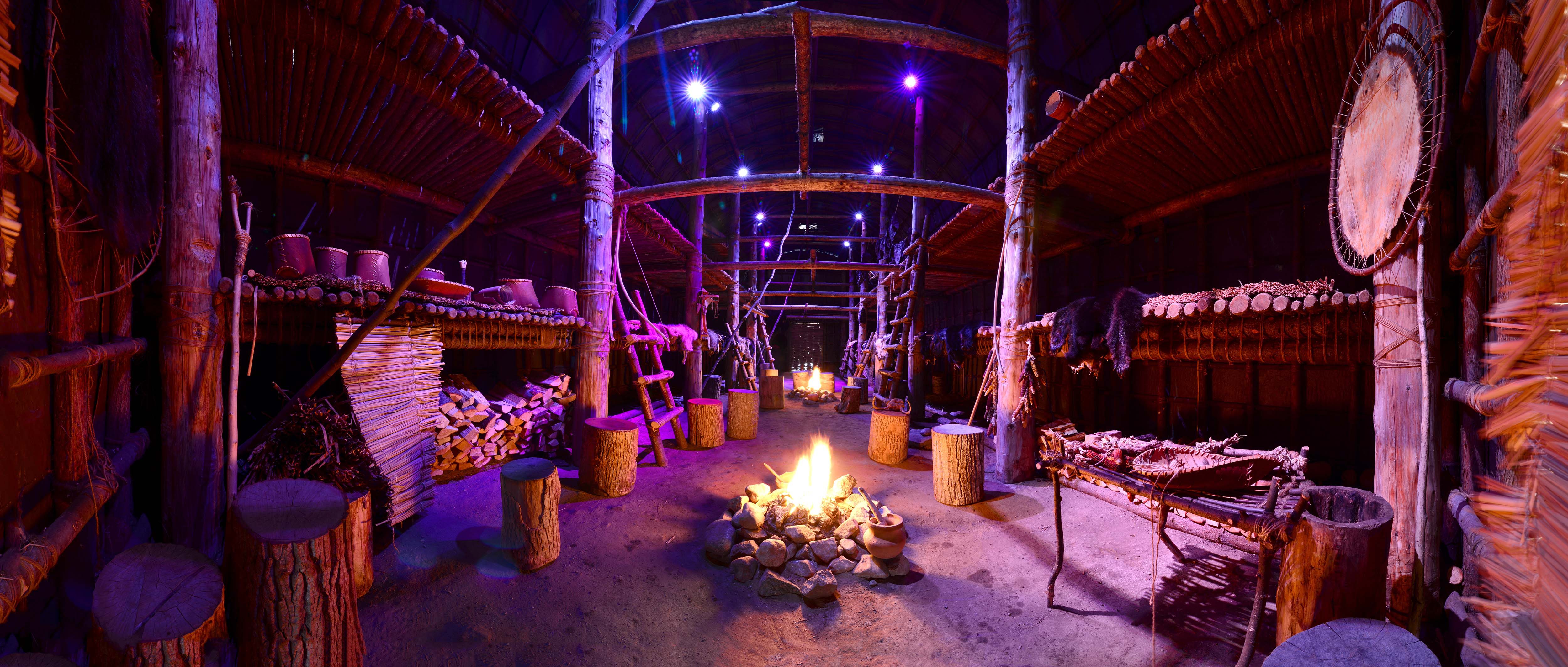 Lévis
Located across the Saint-Lawrence River is the city of Lévis, one of the best places to go for a gorgeous skyline view of Quebec City. Wander around the area near the ferry dock; stop for a drink or lunch at Corsaire Microbrasserie Pirate, wander up to Terrasse du Chevalier de Lévis for gorgeous views of Lévis and Quebec City, explore Old Lévis, and take in a performance at L'Anglican, a performing arts centre located inside an old church. In summer, the riverfront is full of activity and in winter you'll want to wear the ice cleats you packed as Lévis has almost as many hills as Quebec City!
How to get here: The Quebec-Lévis ferry is your best option. Walk-on fare is $3.85 CAD one-way. A vehicle is $9.15 CAD one-way. Check the schedule online here.