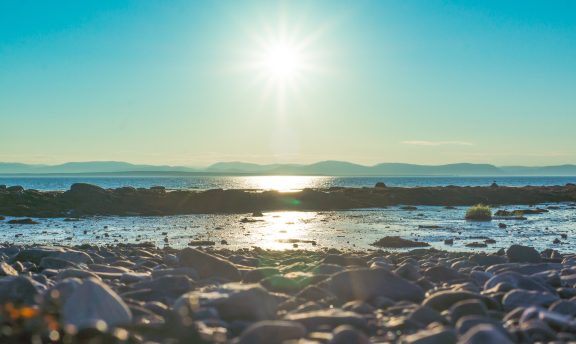 Fall is a magnificent time to discover La Belle Province and its many breathtaking landscapes. On the south shore of the St. Lawrence River estuary, Bas-Saint-Laurent is an extraordinary region to explore once the leaves begin to turn red and gold.
---
Jump into its outdoor activities, enjoy the pastoral landscapes or follow its delightful flavour trails: this region offers something special for everybody. Explore the autumn charms of this multi-coloured Quebec destination with these ideas for an unforgettable getaway through the heart of Bas-Saint-Laurent.
Breathtaking sunsets

 
A stop for the evening on the magnificent shores of the St. Lawrence will give you a front-row view of the province's most gorgeous sunsets!
We suggest you watch the sun go down in Kamouraska or Parc côtier Kiskotuk at Cacouna, after a hike to explore its impressive biodiversity and awe-inspiring forests.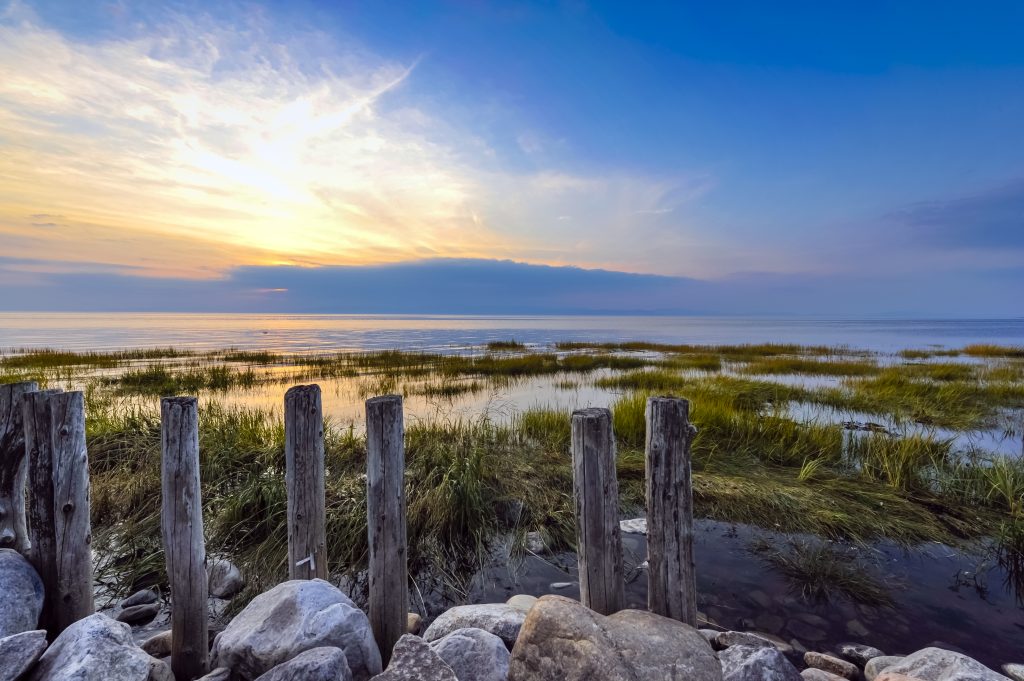 Outdoor adventures

 
Hiking through the great outdoors is the best way to witness the leaves change colour, and there are plenty of trails to choose from.
On the Rivière-du-Loup side, you'll find the Parc des Chutes in the heart of the town. The 33-metre waterfall is not only magnificent, it's easy to get to. A variety of other trails take you through different ecosystems, cute waterfalls, burbling streams and pretty woodlands.
If you can't get enough of the outdoors, you need to check out the Parc national du Bic. With its inlets, bays, coves, islands and mountains, this pride of the province is the ideal place for sea kayaking, hiking, mountain biking and animal watching. Imagine the scents of salty air, autumn soil and fallen leaves.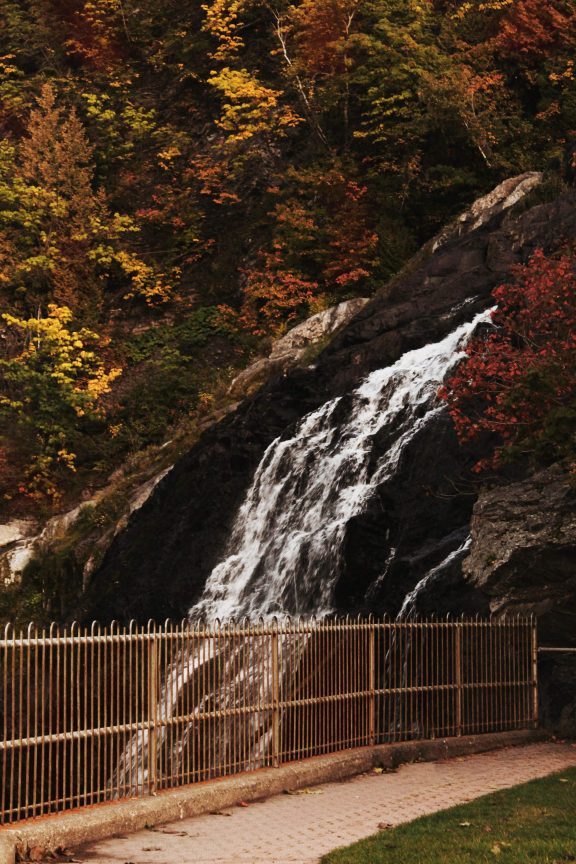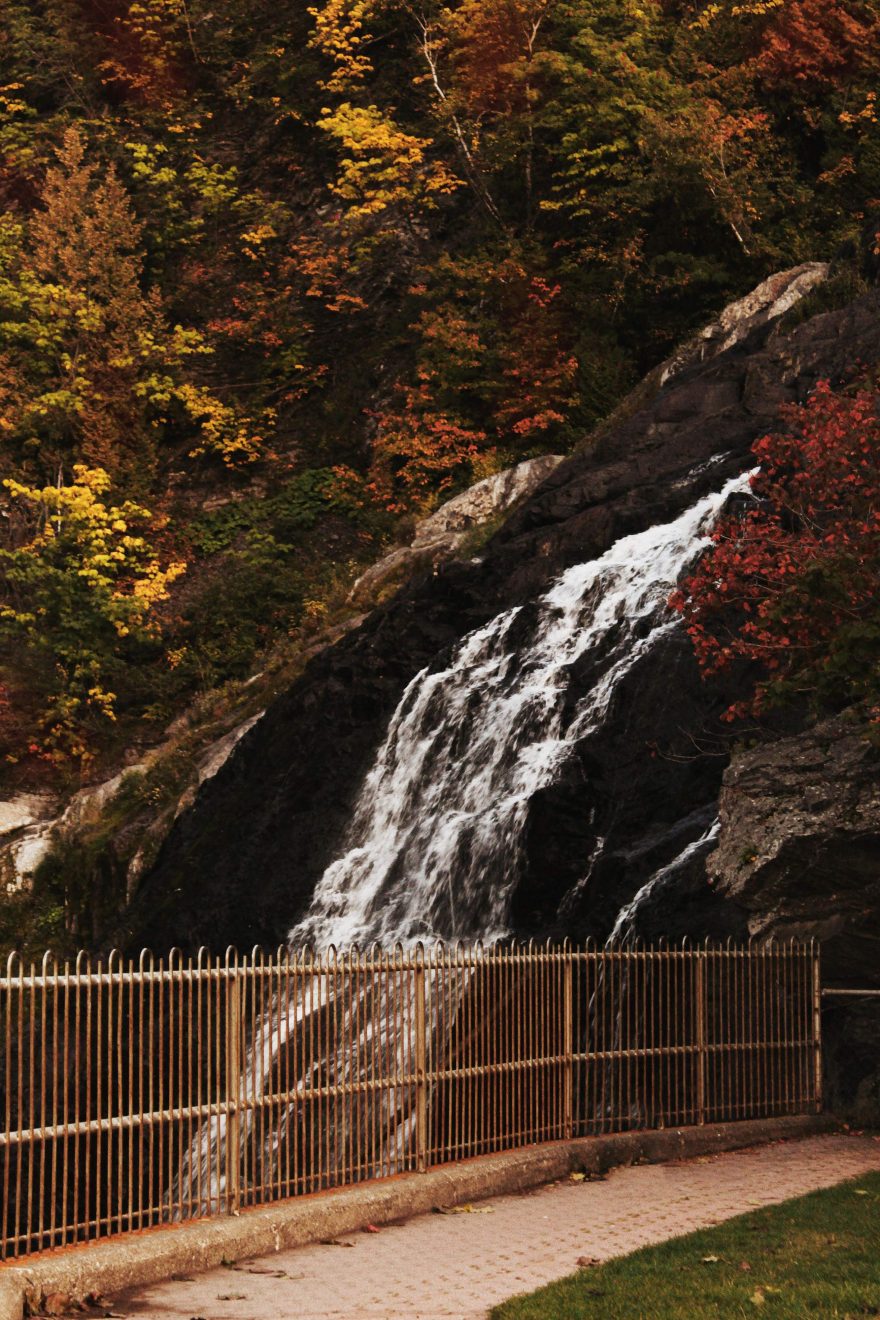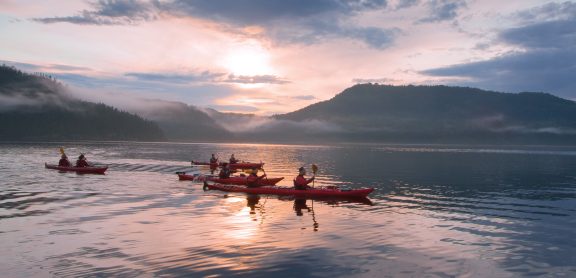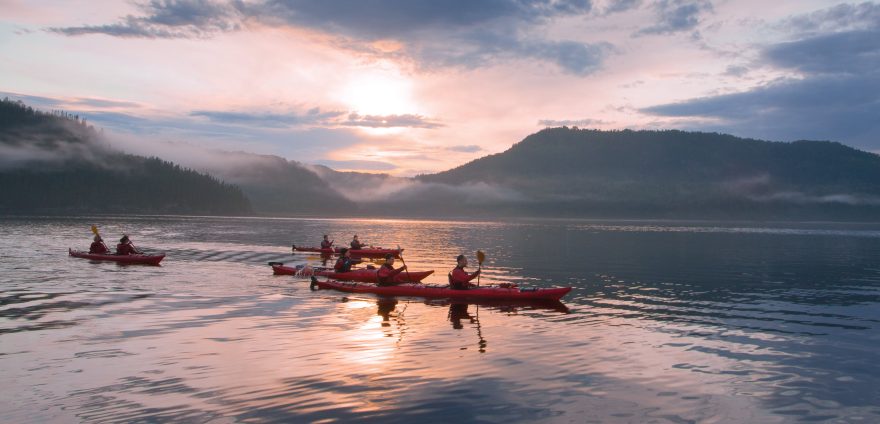 Parc national du Bic © TQ – Christian Savard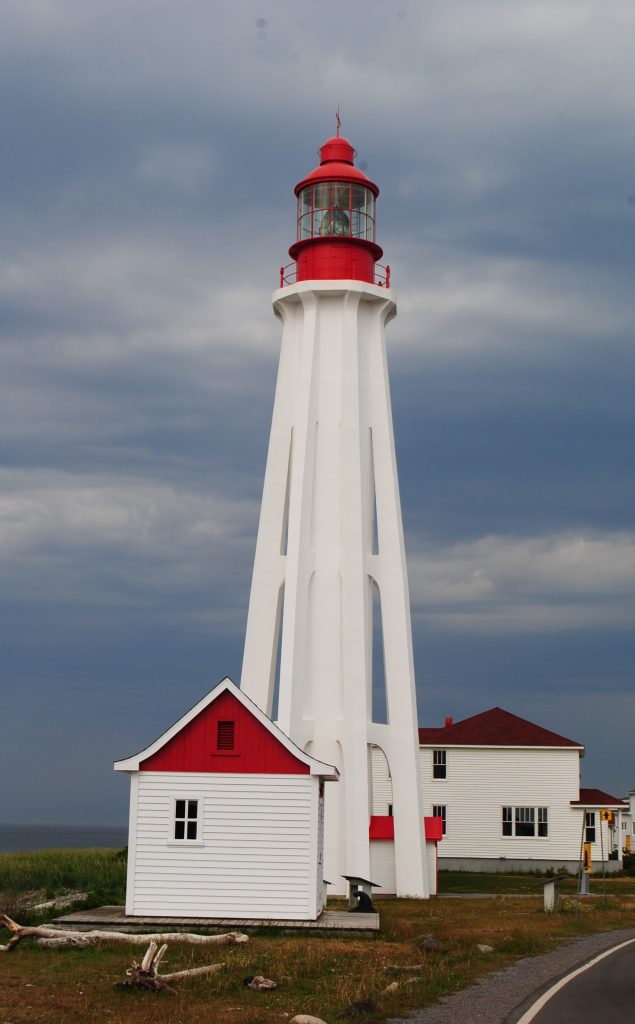 Tales of the sea

 
A fundamental part of the legendary charm of Bas-Saint-Laurent is without a doubt its coastal lighthouses.
If these magnificent red and white structures suggest tall tales of the sea, it's because they've seen a lot of history. In Rimouski, you'll find the Pointe-au-Père, Canada's second tallest lighthouse: 33 metres high and accessible by 128 steps.
Eminently Instagrammable, this lighthouse witnessed part of the country's tragic history, when the Empress of Ireland collided in the fog with a Norwegian ship in 1914. Discover the story in the museum exhibit beside the lighthouse.
You'll also find the incredible HMCS Onondaga, a submarine that patrolled below the North Atlantic waters during the Cold War. Get inside and experience what 70 submariners once did, confined together for months on end. 
Mouth-watering gourmet experiences

 
A visit to Bas-Saint-Laurent wouldn't be complete without adding a few foodie finds to your itinerary. At the gateway to the region, we suggest a stop at cozy Café Bonté Divine in La Pocatière. It's the perfect place to warm your toes, sip a pleasant pumpkin latté and nibble at European-style treats. Further along in Kamouraska, we recommend you try the smoked salmon at Poissonerie Lauzier. This family-owned business has long offered top-notch, authentic seafood dishes. Next, in Saint-André-de-Kamouraska, you'll want to pull into Tête d'Allumette, a rustic microbrewery where you can enjoy their craft beers while taking in the breathtaking view of the St. Lawrence River. 
Bas-Saint-Laurent is the ideal autumn getaway to get your fall colours on before winter blows in.
Rivière-du-Loup offers a number of options, such as the Café du Clocher, famous for its comfy atmosphere and generous sandwich and salad plates. Or put yourself in the chef's hands at the Bistro Intercolonial and try the table d'hôte menu.
There's nothing better in the autumn than trying out the cornucopia of the local harvest! Fraisière Lebel is an adorable farm built on temptation: irresistible jams, fresh juices, unctuous butter and plenty of other home-made condiments.
Finally, if you make it all the way to Trois Pistoles, you can fill up on fromage en grains at the Fromagerie des Basques, where we suggest you taste the barbecue-flavour cheddar cheese curds or salty, fine-herb cheese twists.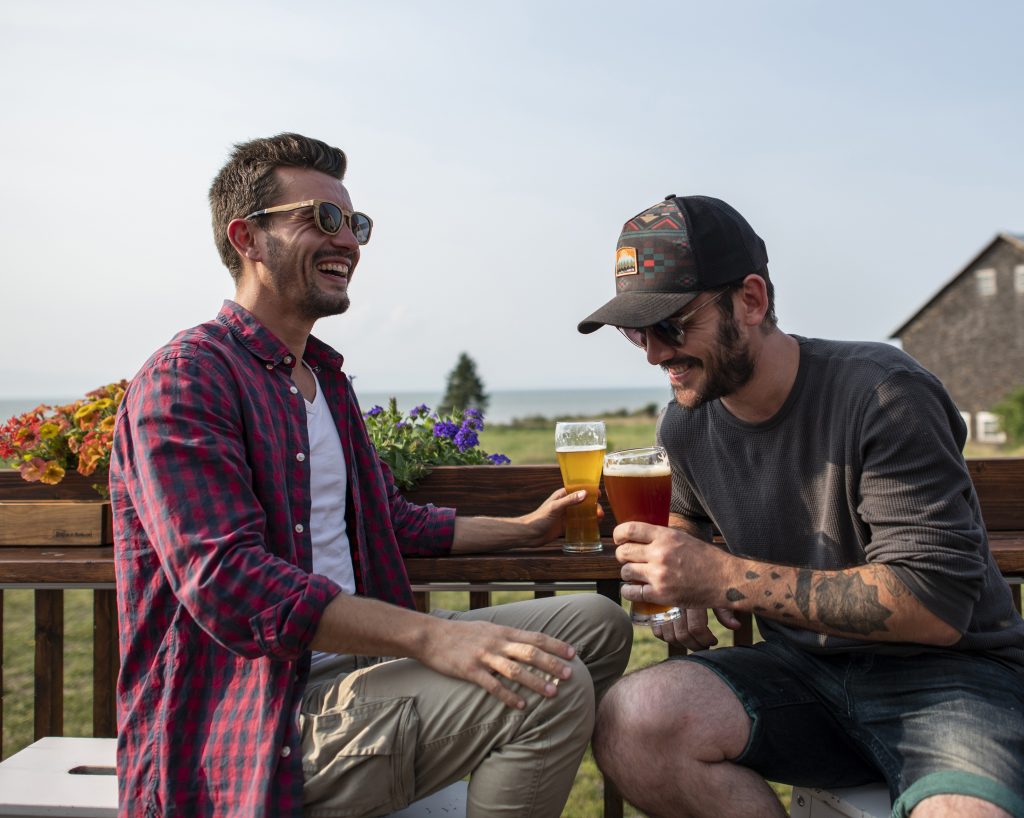 Stay over and extend your pleasure

 
To fully take advantage of your travels through the region, the Auberge Internationale de Rivière-du-Loup is the ideal place to take in all that this corner of Quebec offers. There's nothing better than a stately home to experience a total immersion in this special destination. Picture sipping on your coffee, wearing a wool sweater while watching the sun go down from the veranda of the auberge. Located near the town centre, this youth hostel is a great place to meet like-minded travellers. Choose a bed in the dormitory or book a cozy, private room for an intimate night. This hostel is perfect for getaways with friends, families with children or solo travellers.
Bas-Saint-Laurent is the ideal autumn getaway to get your fall colours on before winter blows in: from hiking trails to flavour trails in the day, to authentic-tasting microbrews and breathtaking sunsets at night!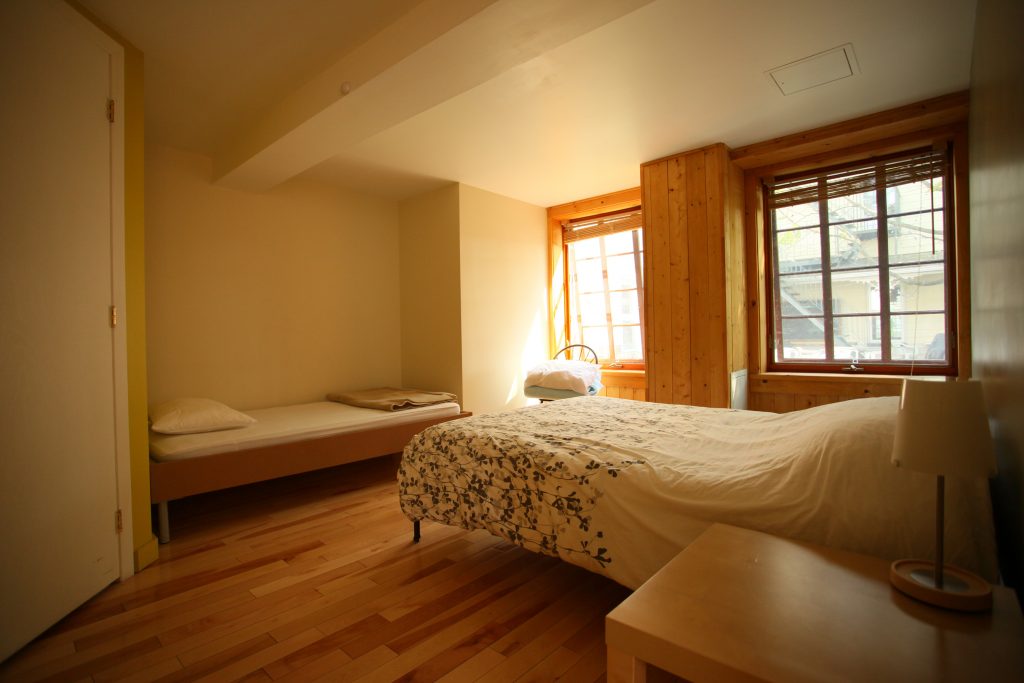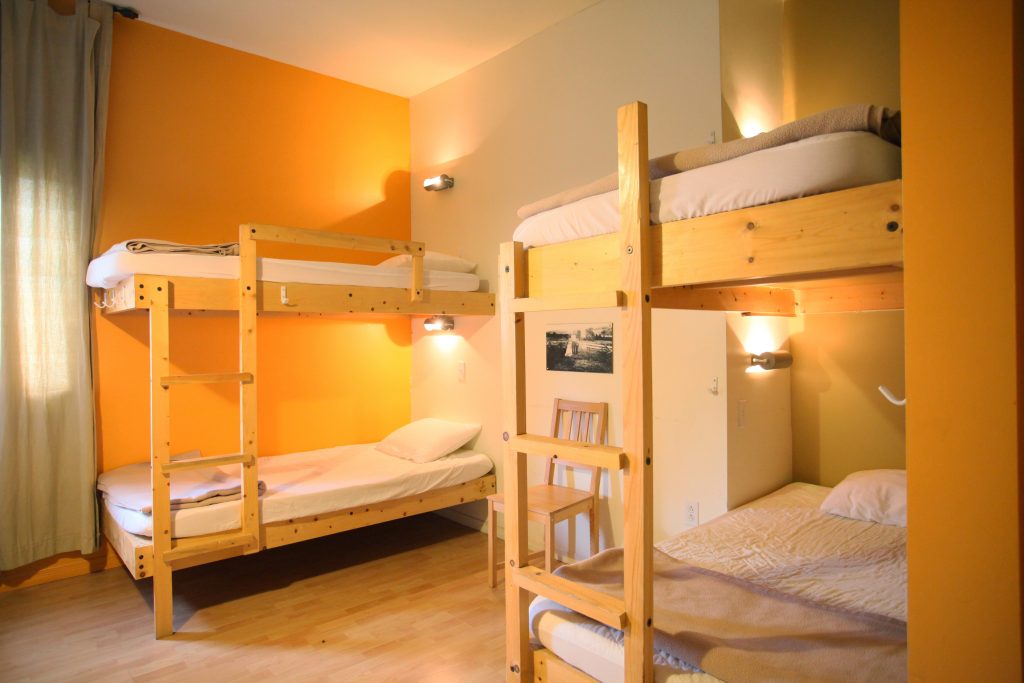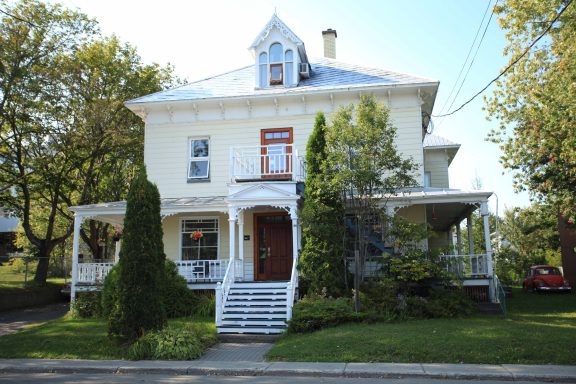 Are you passing by?
Book your stay at the Auberge Internationale de Rivière-du-Loup online now.