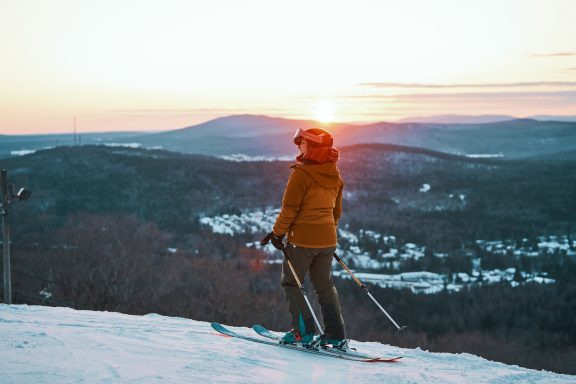 Swish, swish… it's winter and a perfect time to hit the slopes or the trails. Whether you're a novice or an expert, there are plenty of fabulous ski spots in Quebec and Ontario to enjoy. No need to pack your skies, you can rent them onsite. It's time to embrace winter and plan some fun ski adventures.
Here are some of the best ski spots in Quebec and Ontario.
---
Mont-Tremblant
In Quebec, Mont-Tremblant is one of the most well-known ski resorts, which means it is one of the busiest as well. There are 102 ski trails and 4 slopes to thrash, including 49 black diamond and double black diamond, 31 difficult, and 22 easy trails. A one-day lift ticket is $129, and ski rentals (skis, pole, boots and helmet) will cost around $69.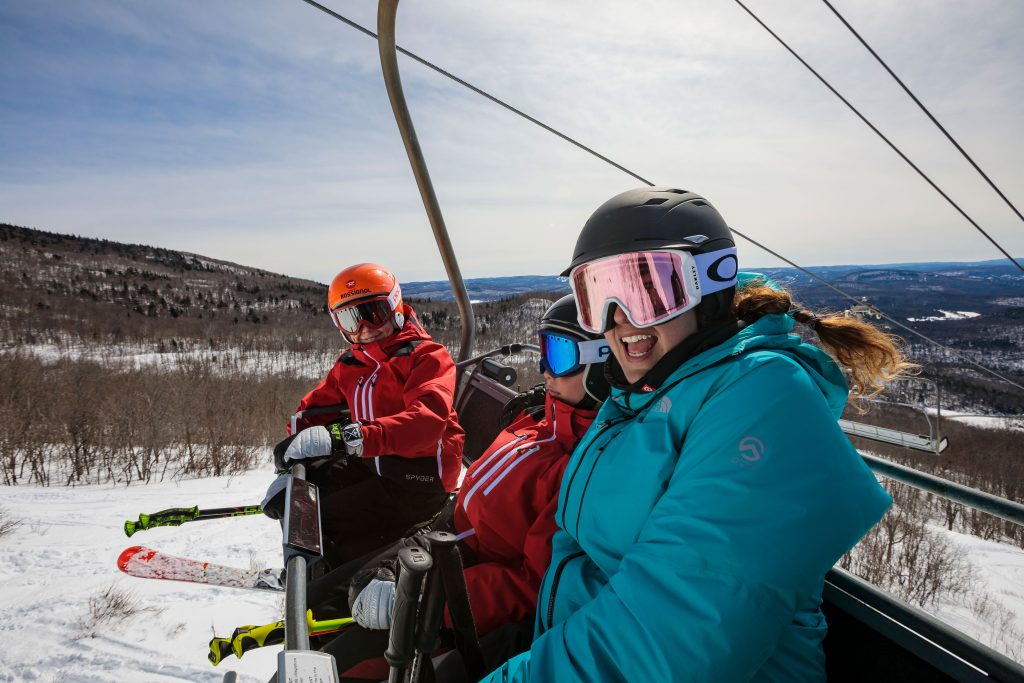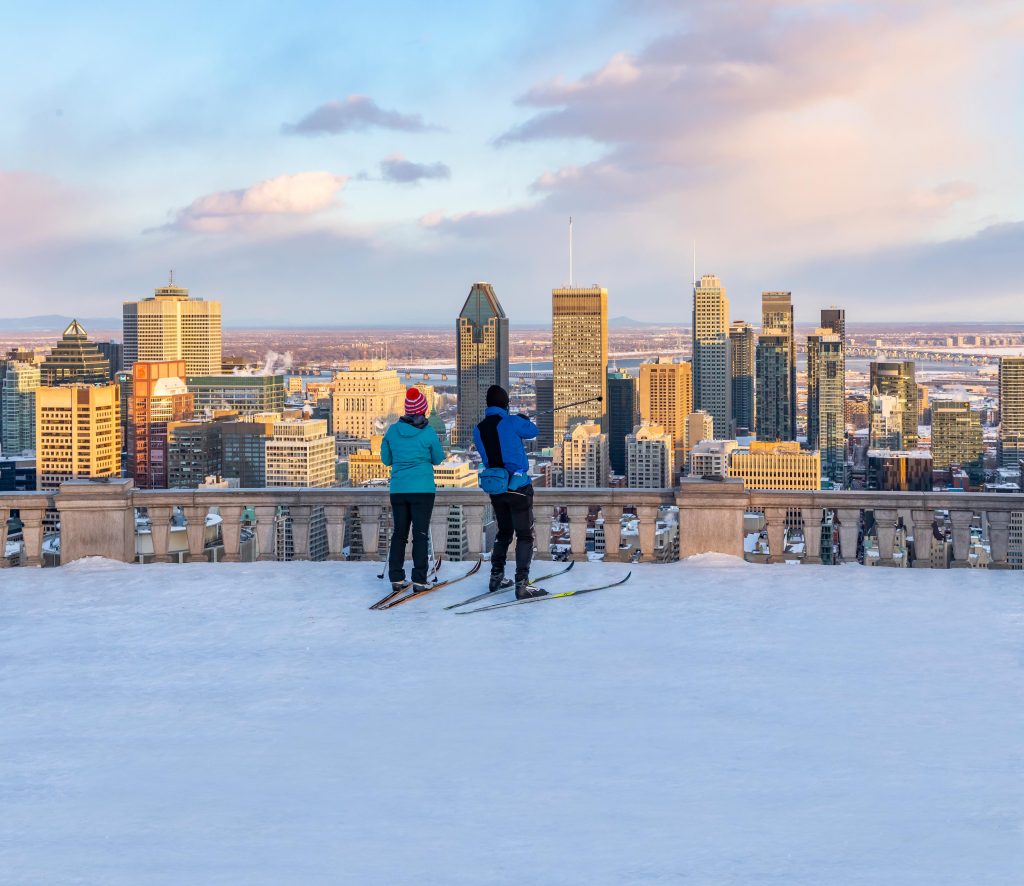 Mont-Royal
When you're staying at Saintlo Montreal, cross-country skiing at Parc du Mont-Royal is highly recommended. Begin at either Maison Smith or Beaver Lake and enjoy the winter scenes as you ski past trees and cityscapes. If you've always wanted to try cross-country skiing, lessons are available here for around $55.
Plains of Abraham
It's a short walk from Auberge Internationale de Quebec to the Plains of Abraham, one of Quebec City's largest urban parks. Rent skies from the skaters chalet near the skating rink, and spend a few hours skiing through the trees or around the open-air track. There are 14km of ski trails, as well as snowshoeing and skating.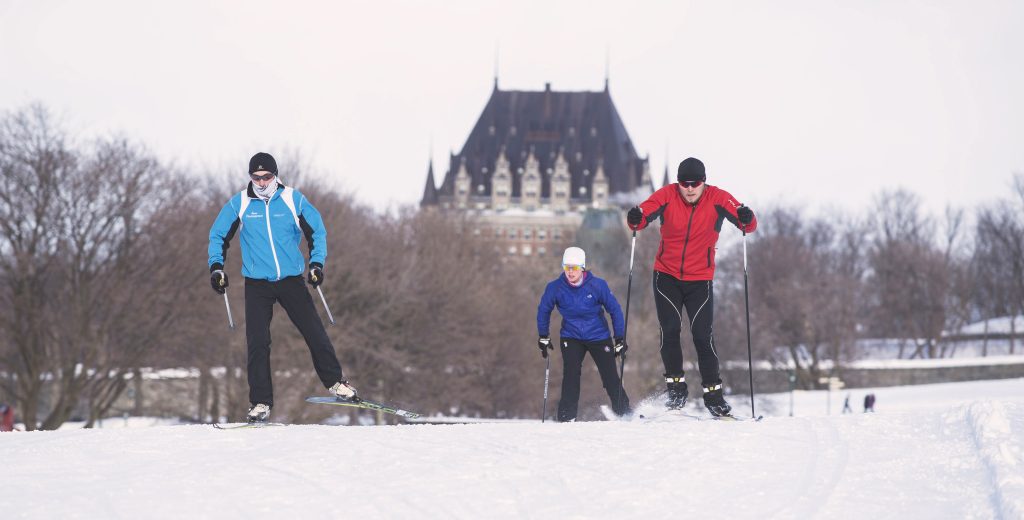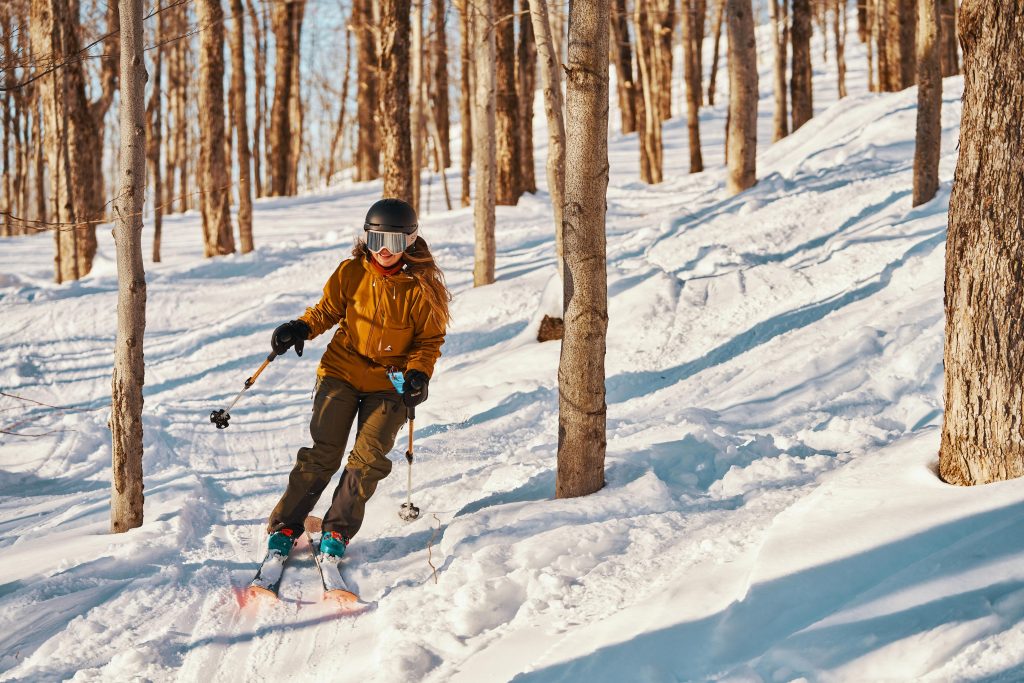 Le Massif de Charlevoix
Hop on the shuttle in Sainte-Anne-de-Beaupré or share a lift with hostel friends out to Le Massif de Charlevoix for a day of powdery fun. Le Massif has over 53 trails to enjoy, as well as backcountry and cross-country ski trails. A lift ticket is $115 on weekdays and $130 on weekends. Equipment rentals start at $6.
Stoneham Mountain Resort
Around 30-minutes from Quebec City, Stoneham Mountain Resort is also quite close to the Hôtel de Glace. The ski resort has runs spread across three peaks, and varies in difficulty from easy to double black diamond. There are 28 runs in total, with 10 of those open at night. Stoneham has adaptive skiing for those with disabilities or impairments as well. A lift ticket will cost $85, and you can rent equipment for $58.20.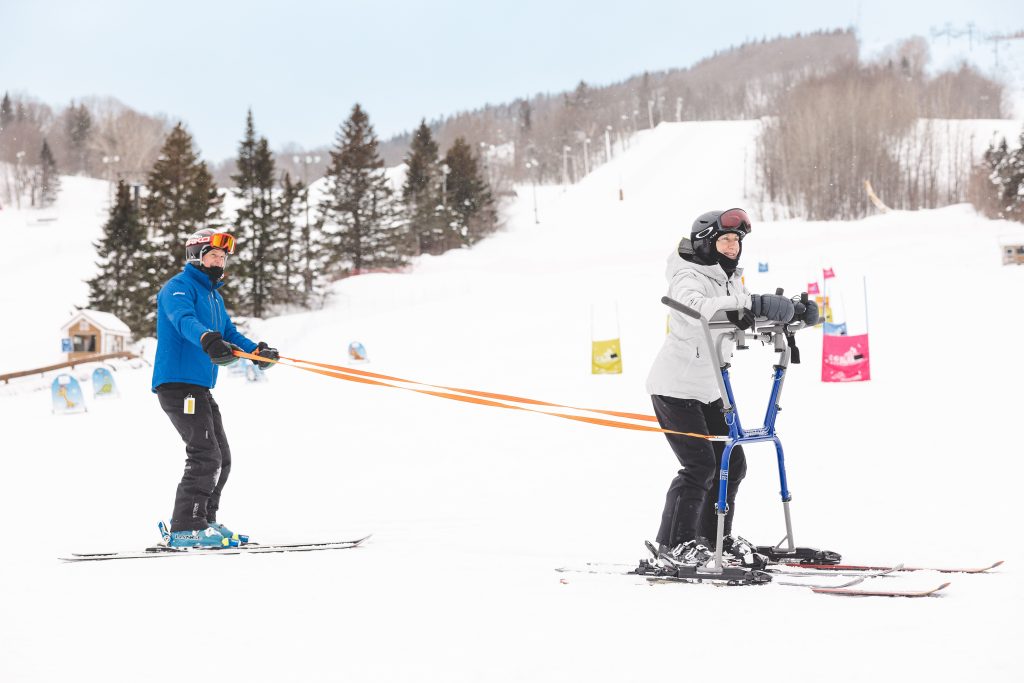 Mount-Pakenham
This small family-friendly resort is about 45 minutes from Saintlo Ottawa Jail, in the town of Pakenham, Ontario. They have 3 black diamonds, 4 difficult, and 11 easy trails. You can also go snowshoeing and cross-country skiing. Lift tickets are $42 on weekdays and $47 on weekends. Equipment rental is $32. 
Mont Ste-Marie
North of Ottawa, Mont-Ste-Marie is a ski resort in Lac-Sainte-Marie, Quebec. Ski the slopes of Cheval Blanc and Vanier. Stick to the easy runs, or try the difficult, black diamond or double black diamond runs. The views are stunning here. A full day lift ticket is $69, and equipment rental is $35.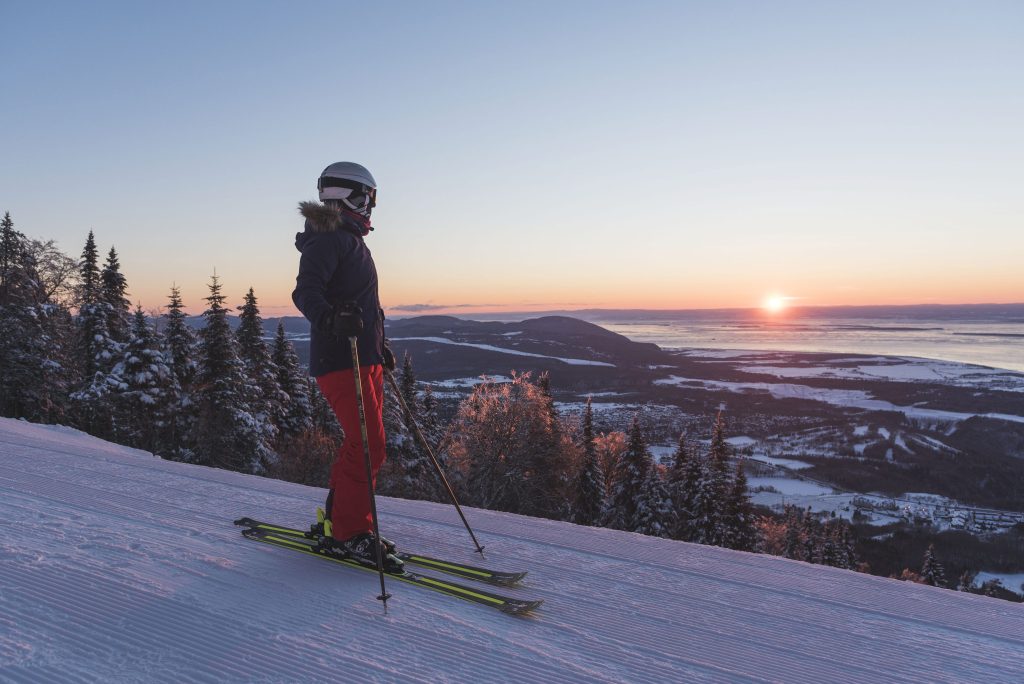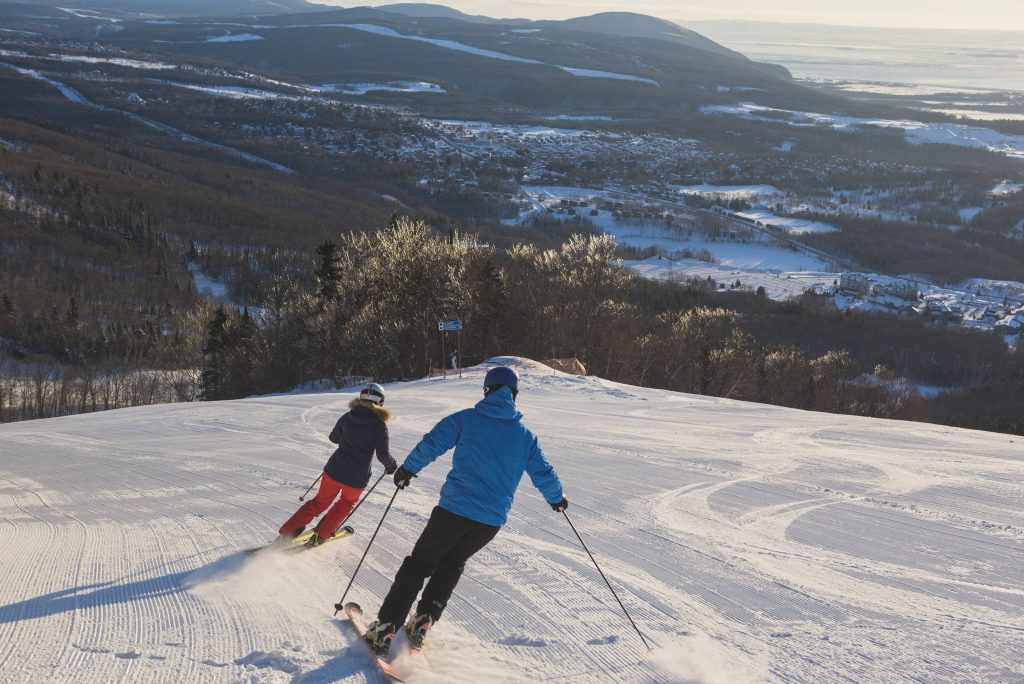 Mont Grand-Fonds
Located 14 km from La Malbaie, Mont Grand-Fonds is an alpine skiing destination with 21 trails varying from easy to double black diamond. A lift ticket will cost $60, and equipment rental is $43. Auberge Jeunesse La Malbaie makes a perfect base for exploring this heavenly slice of Charlevoix.
Ski Shack
Cross-country ski around the Chic Choc mountains during a stay with the Ski Shack in Sainte-Anne-des-Monts near Gaspésie. Ski rentals and lifts tickets can be purchased at the hostel. A ski & stay package begins at $105. A delightful getaway packed with snowy fun, and far from the chaos of the city. Parfait!
In winter, skiing is one of the most popular things to do in Quebec and Ontario, combining the freshness of the great outdoors and invigorating exercise. You can enjoy a day of skiing without breaking your budget, and it's a sustainable activity. What could be better than that?
See you on the slopes! 🎿