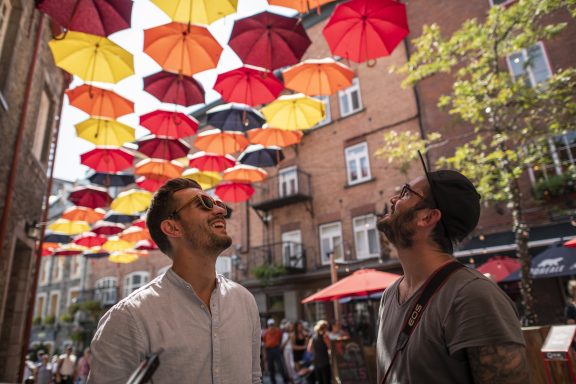 In the heart of Old Québec City, not far from the Château Frontenac and popular Rue Saint-Jean-Baptiste, you'll find the Auberge International de Québec: the ideal starting point to visit Québec City without breaking the bank. 
When I'm traveling, there are some places I immediately feel right at home. This is how I felt when I entered the Auberge Internationale de Québec for the first time.
The atmosphere is friendly and relaxed: the employees' smiles are contagious, the common areas are warm, the rooms are spacious and clean, and the location is unbeatable. It's all set up for such a memorable stay that you'll feel like extending it a little.
Explore Québec City on the cheap from the Auberge 

Internationale
The area around the Auberge is chock full of gorgeous little places to check out. On top of what's suggested in this text, you'll find a board at the hostel with suggestions for low-budget activities and events happening in Québec City during your stay.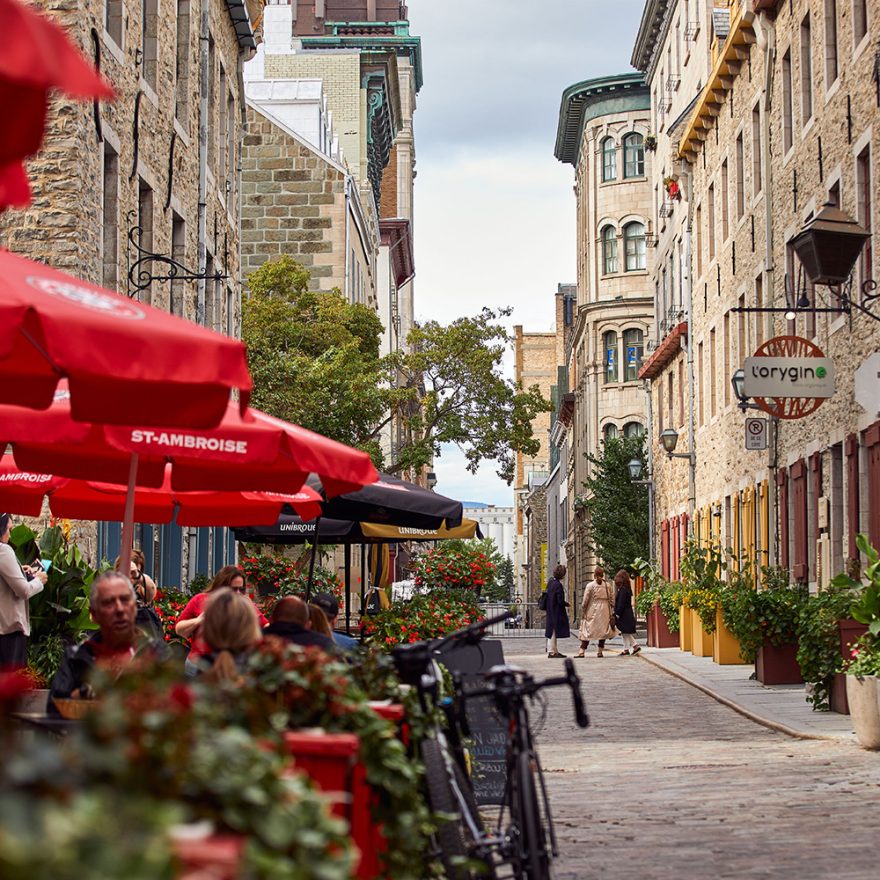 © Pierre-Nic Lessard, Destination Québec cité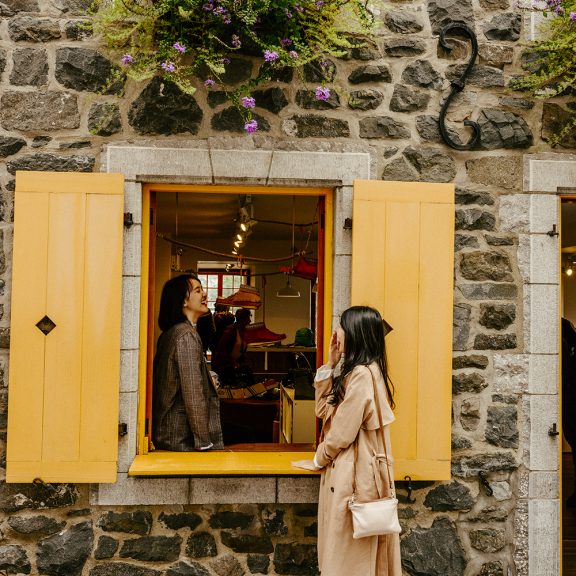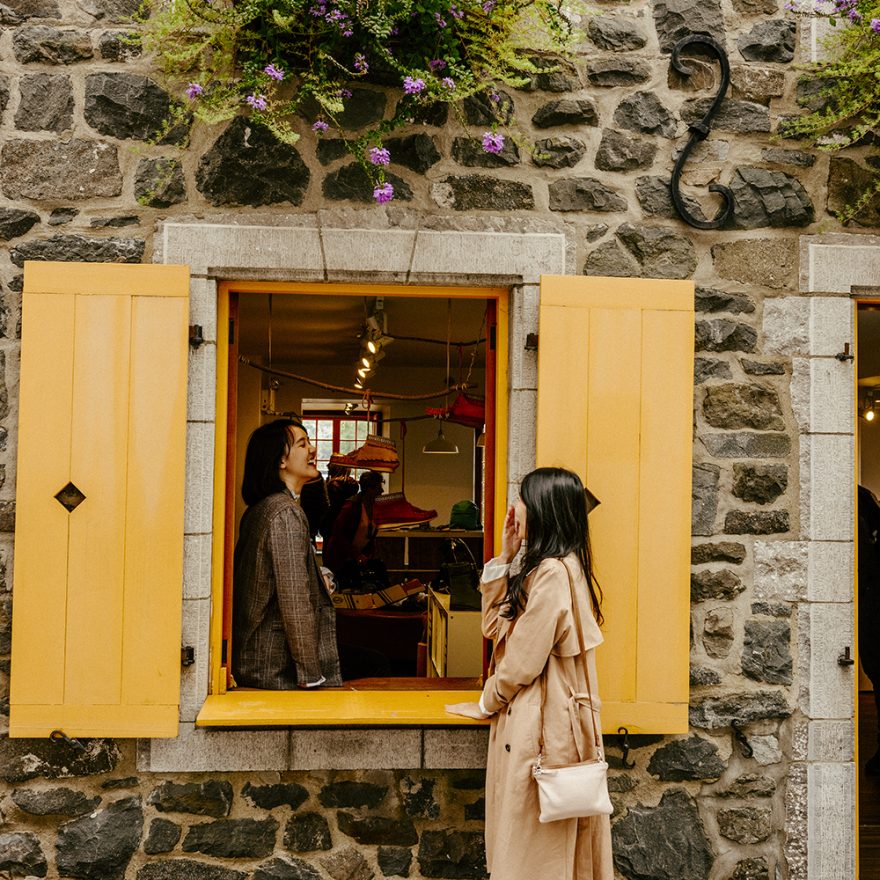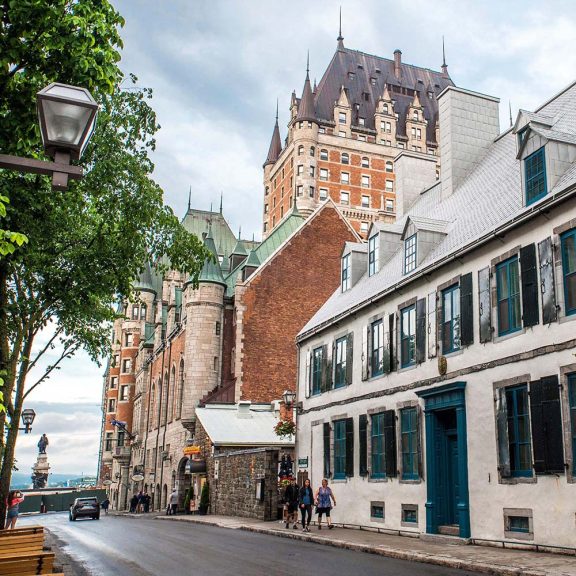 © Mélanie Jean, Destination Québec cité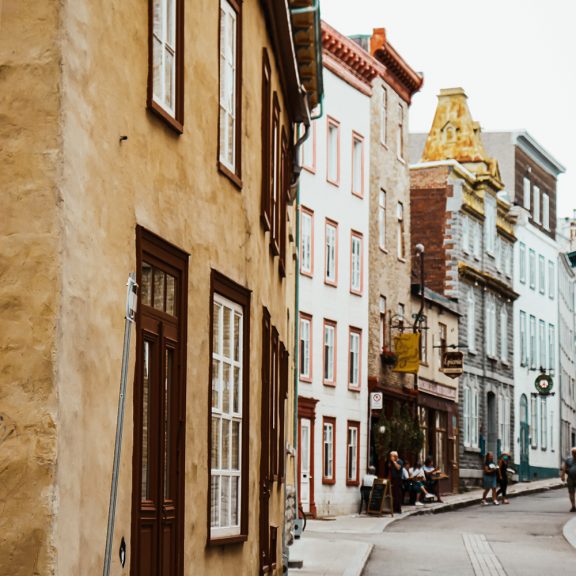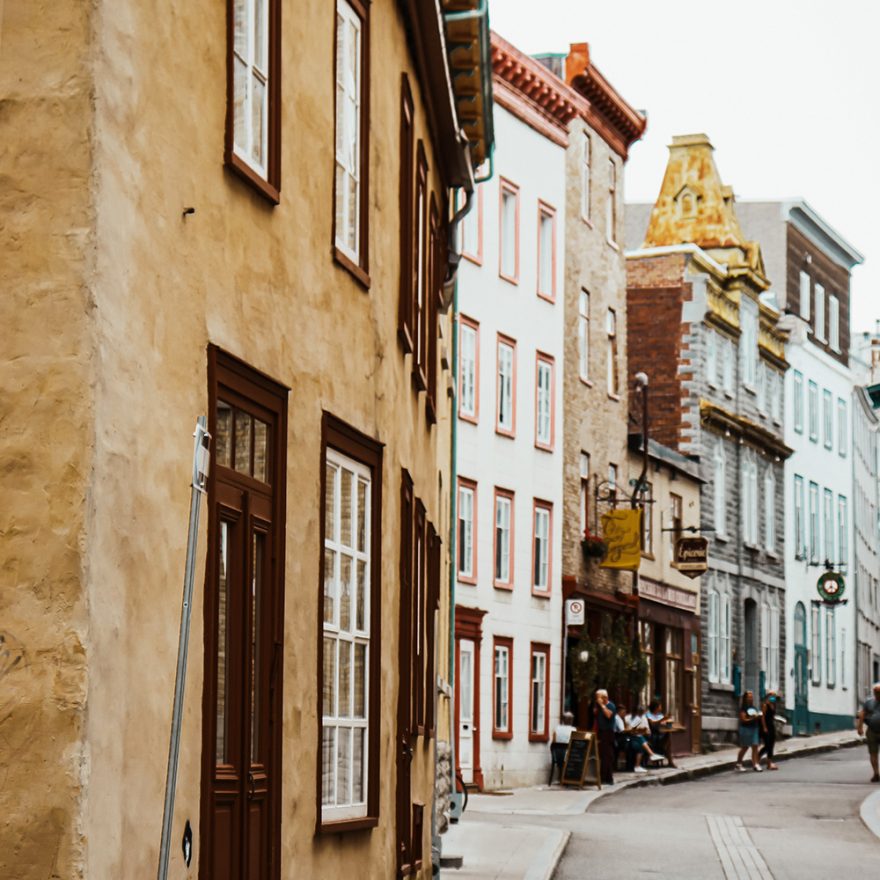 © TQ – Jean-François Frenette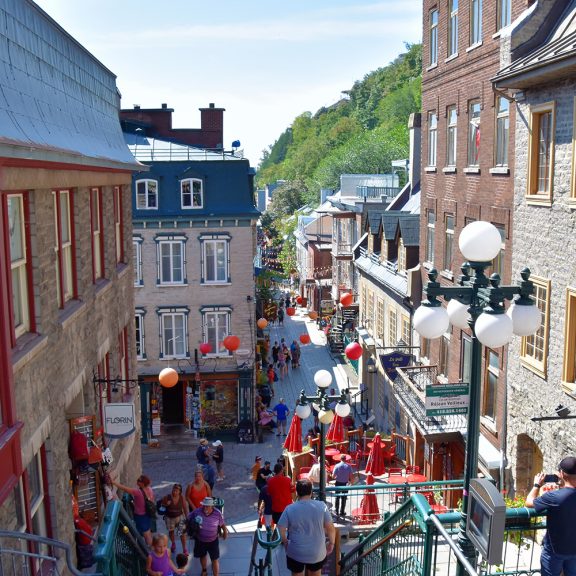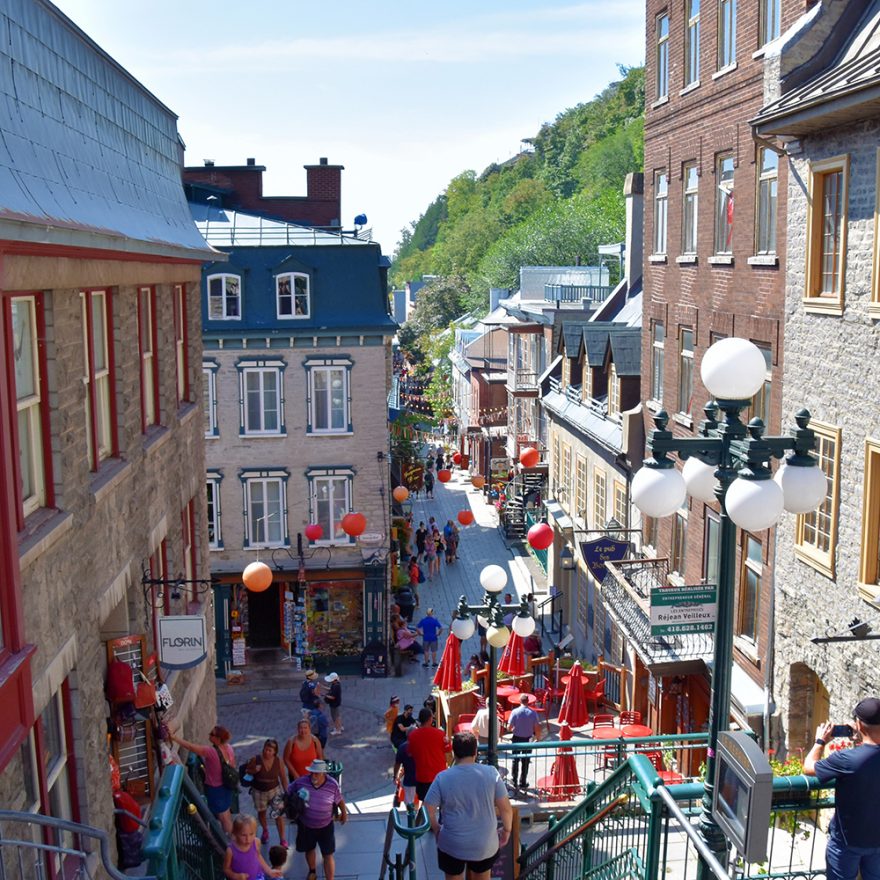 L'escalier Casse-Cou (the Breakneck Steps)
Every evening, the Auberge Internationale de Québec offers a free guided visit of Old Québec City: a great opportunity to catch some sights and meet fellow travellers. To join in, just sign up at reception and be prepared to leave a tip.
If you would rather go at your own pace, these free sights are located nearby:  
Château Frontenac

The fortifications

Dufferin Terrace

The Petit-Champlain district

L'Escalier Casse-Cou (the Breakneck Steps)

Place D'Youville

Rue Saint-Jean-Baptiste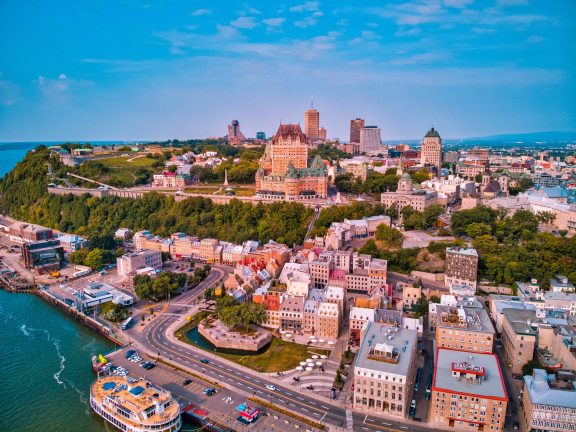 Good to know
In both summer and winter, the Québec City-Lévis ferry ($7.70 round trip) links the two shores of the Saint Lawrence River. The view of the city during the crossing is breathtaking, especially at sunset. 
An affordable drink on a terrace all year round
You can enjoy one of the city's cheapest pints of beer at Le Sacrilège, about 1 km from the Auberge. The bar is well known to locals and its ambience and four-season terrace are one of a kind. When it's twenty below, this outdoor area is enclosed in a glass structure to make it a winter wonderland: you can enjoy a drink with friends while keeping warm and cozy under the falling snow.
Other addresses for affordable drinks: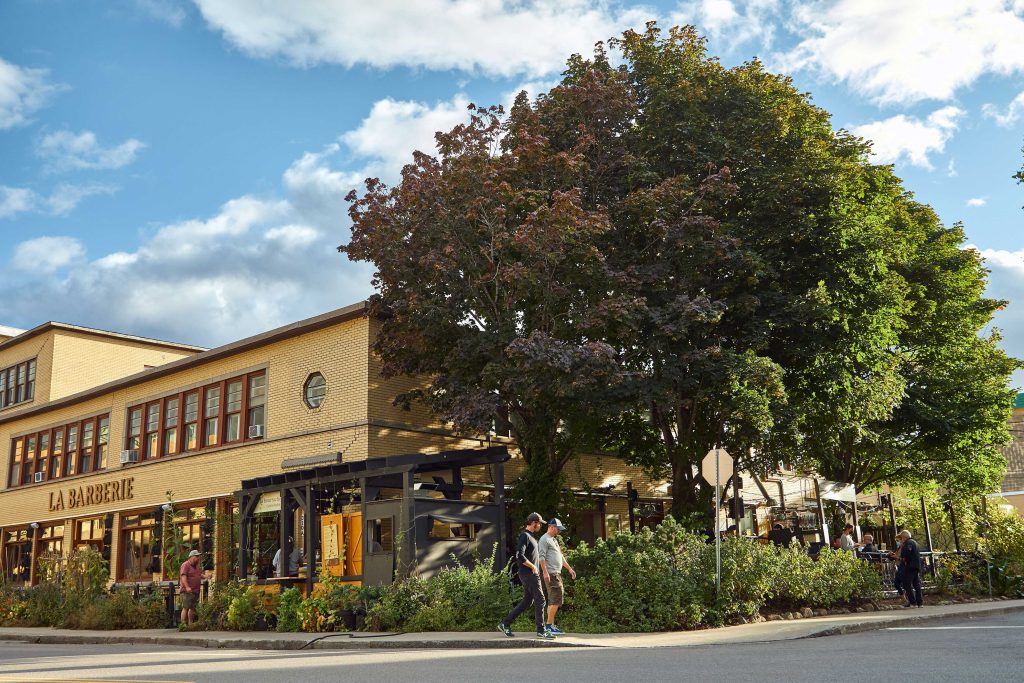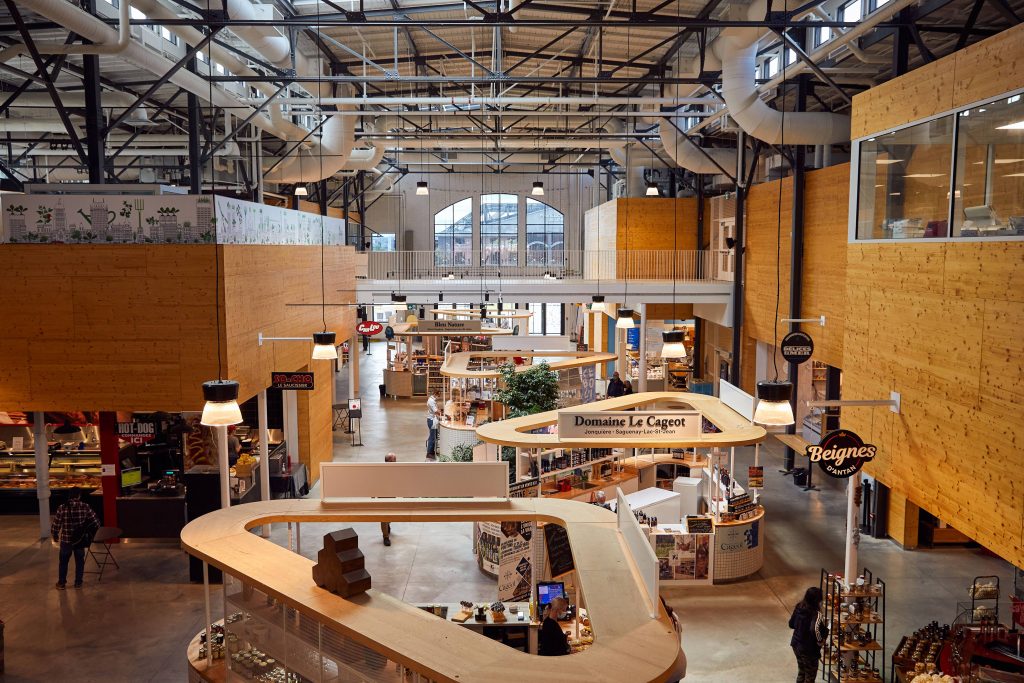 Cheap eats in Québec City
Several spots around the Auberge stand out for their affordable menus and their ambience:
---
To get a taste of traditional meals, the most affordable option is to buy them in a grocery store and heat them up in the shared kitchen at the Auberge. You can also find "tourtière" and "pâté à la viande" at these places: 
---
For poutine, try these spots in Old Québec City: 
Affordable nature near Québec City
The popular Montmorency Falls are easily accessible from the Auberge. Just take Bus 800 ($3.75 per trip) from Place D'Youville.
If you prefer to stay in town, Québec City has plenty of green spaces to picnic or stretch your legs. The closest to the Auberge are:
The Plains of Abraham

Le parc de l'Esplanade

Le parc de l'Amérique-Française

Le parc du Cavalier-du-Moulin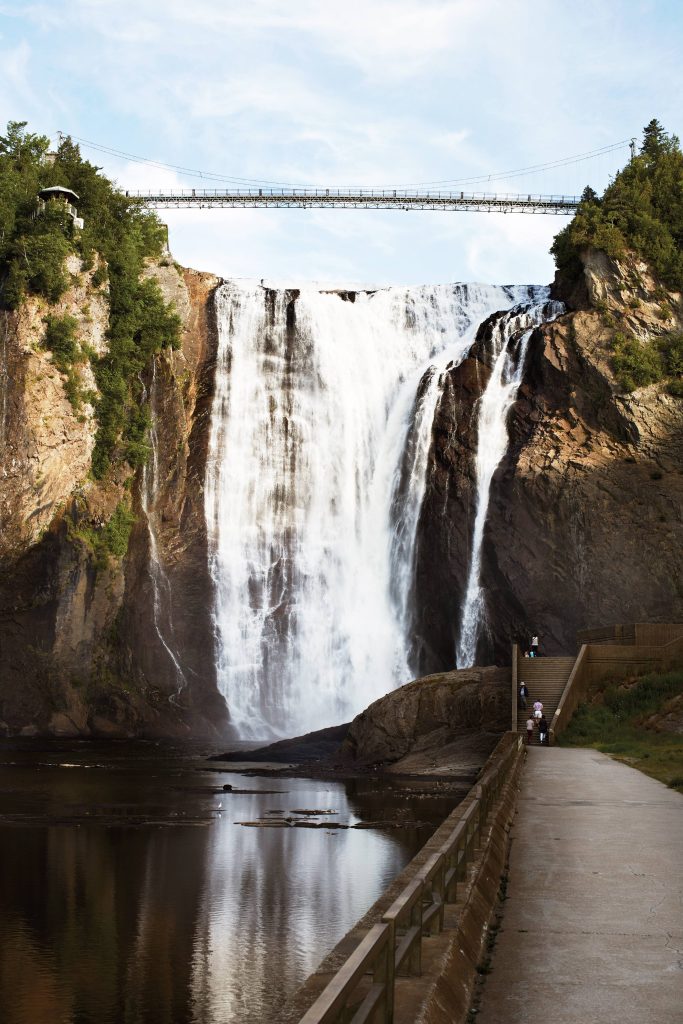 Québec City's cool districts
If you'd like to explore neighbourhoods other than Old Québec City, the Saint-Sauveur and Limoilou districts offer two excellent experiences. 
Saint-Sauveur
Saint-Sauveur (St-Sô for those in the know) is an old working-class neighbourhood that has been developed a great deal in recent years. The ideal way to discover it is to walk on Saint-Vallier Ouest where most shops can be found. A few addresses not to miss out on: 
Limoilou
Limoilou is well known for its alleys, parks and effervescence. Old Limoilou is particularly pretty with its tree-lined streets, and its always hopping 3e Avenue. It's the street where you want to be if you don't want to miss out. A few musts: 
As you can see, there are many options for visiting Quebec City on a budget from the hostel. If after reading this text you are still looking for inspiration, don't hesitate to ask questions to the staff working at the reception. They will help you make your trip unforgettable and discover Quebec City the way you want to.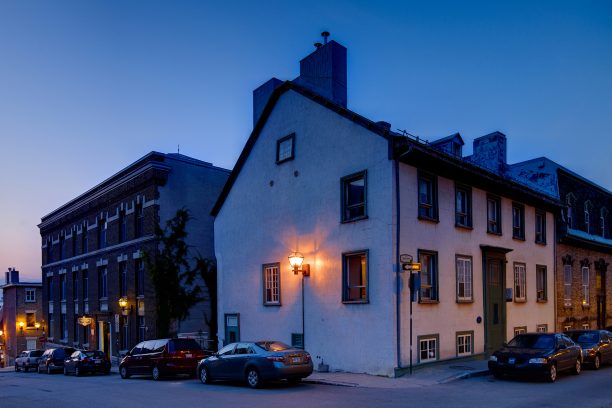 Would you like to see it all in person?
Book your stay at the hostel online and come visit Quebec City.