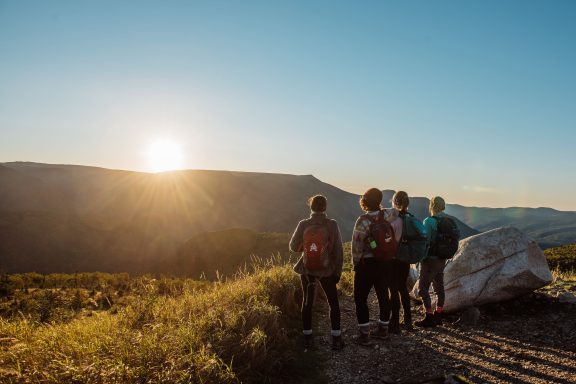 We love fall! Enjoy the Quebec landscapes that slowly change colours, carry out special activities well suited to this season and prepare to put on a few layers of clothes with a smile… Fall is one of the unmissable events in the province; let's see what to do in Quebec this fall!
---
1. Row on the St. Lawrence River at Sunset
It's well known that Bas-Saint-Laurent offers some of the most beautiful sunsets in Quebec! Book a few nights at our Rivière-du-Loup hostel (rooms and dormitories) and enjoy the incomparable maritime rhythm. Plan at least one outing on the St. Lawrence in a kayak or SUP to let yourself sail with the tides. Why not time your outing with the most orange of sunsets to reward yourself?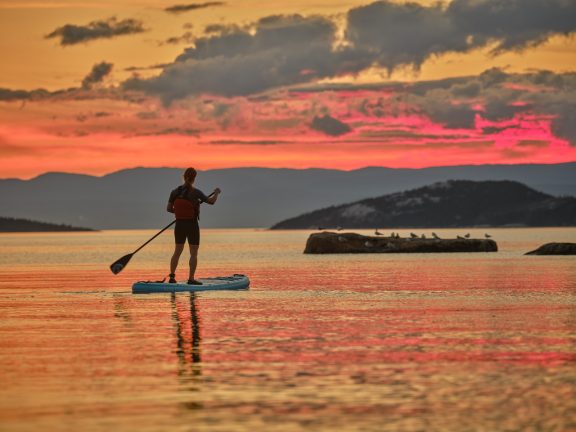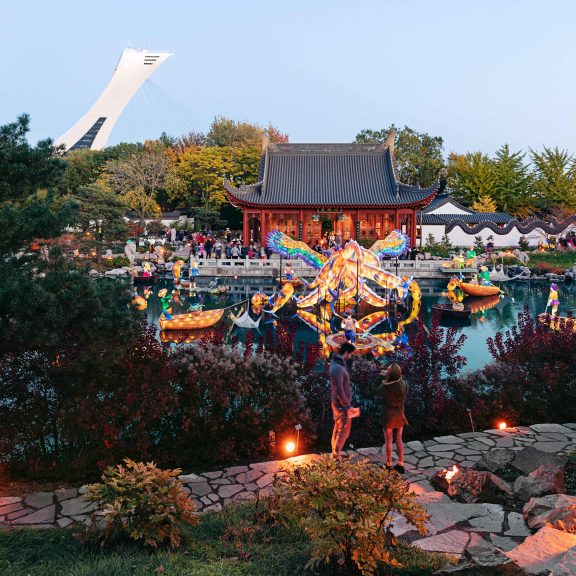 2. Experience Urban Nature at Its Best
Fall is definitely happening at the Botanical Garden in Montreal! Between the strange plants, the moon festival, the sorcerer's steps trail, the breathtaking Chinese lanterns and a host of other activities, the nature park comes to life to amaze visitors. Add to the experience and stay at the Montreal hostel!
3. Pick Your Own Halloween Pumpkin
There are several places that offer the opportunity to pick your own Halloween pumpkin, but connoisseurs fall for La Courgerie in Lanaudière. With hundreds of types of cucurbits on sale in addition to numerous transformed products, it's impossible to leave this place empty-handed!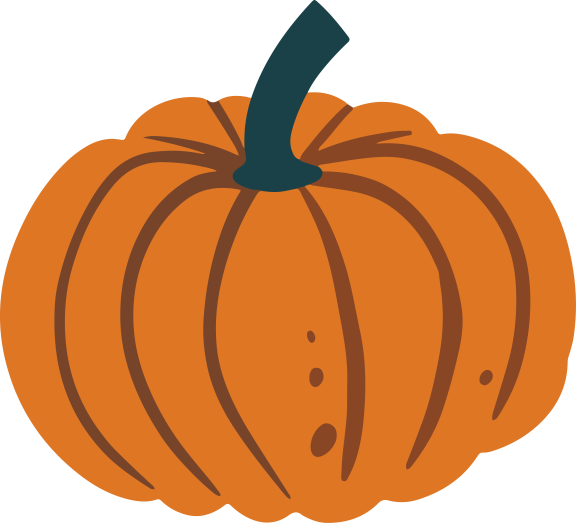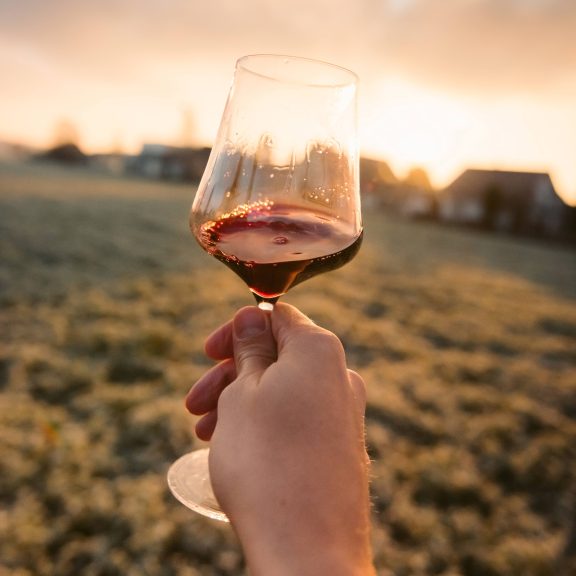 4. Hop Along the Wine Route
Autumn rhymes with grape harvests; take the opportunity to visit a few vineyards and stock up on good bottles for your upcoming dinners. The Eastern Townships are a particularly popular region for a wine tour, particularly on the Brome-Missisquoi wine route! While you're at it, why not lend a hand during the harvest? Several establishments welcome you for the occasion!
5. Take a Trip to Gaspésie National Park
National parks are exceptional places to appreciate the outdoors, the fauna and flora of Quebec. Autumn is certainly not to be neglected, especially since if you change regions, you will stretch your season, because some see the colour changes before or after the urban zones. So set off on an incomparable hiking adventure to the top of dazzling mountains. Will you encounter caribou?
L'Auberge festive Sea Shack in Sainte-Anne-des-Monts welcomes you nearby (30 minutes by car) in its chalets and campsites until September, in its blue house from October to May and even for van life-ing in winter!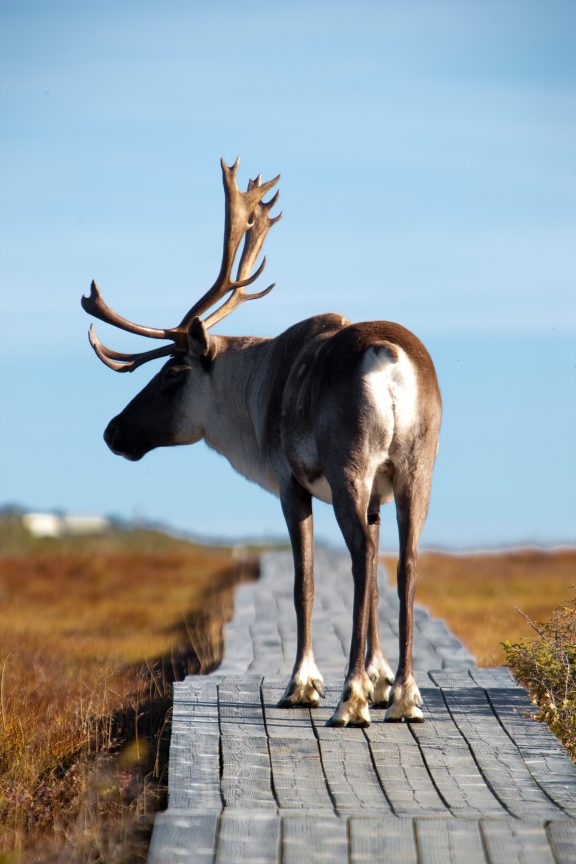 6. Peruse the Charlevoix Flavour Trail
Foodie and completely fan of Quebec regions or looking to discover them in more depth? The Charlevoix Flavour Trail is a destination of choice for an upcoming fall trip. Between the Hautes-Gorges-de-la-Rivière-Malbaie and Grands-Jardins national parks and the valleys along the river, Charlevoix is full of succulent gourmet addresses to make up your foodie itinerary!
Base yourself at Auberge La Secousse in La Malbaie (rooms and dorms) and let your creativity run wild to compose an unforgettable journey. For photo inspiration, don't miss the article on the 14 most Instagrammable places in Charlevoix.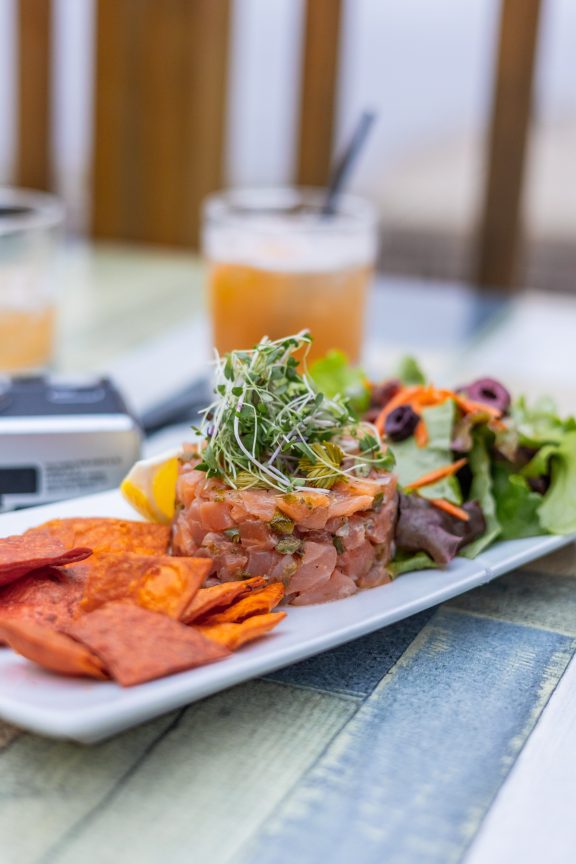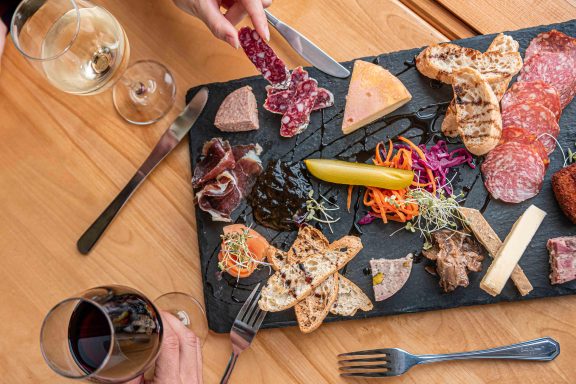 7. Visit the Haunted Village at Village Québécois d'antan
In Centre-du-Québec, the famous Village Québécois d'antan comes alive to give you the scares this fall at the haunted village. History, heritage and culture take on a whole new chilling meaning as you shiver in horror.
The multisensory visit promises monsters, shocks, fear, and certainly a few screams! Take advantage of your visit to the region to discover a cranberry grove at harvest time. What a spectacle, this time without Halloween surprises!
8. Immerse Yourself in a Hot Bath at the Nordic Spa
While the thermometer shows an increasingly cold temperature, nothing better than a hot bath to enjoy the well-deserved weekend. With friends or your loved one, head to the Nordic spa closest to you or the furthest away! All regions of Quebec have renowned establishments to offer.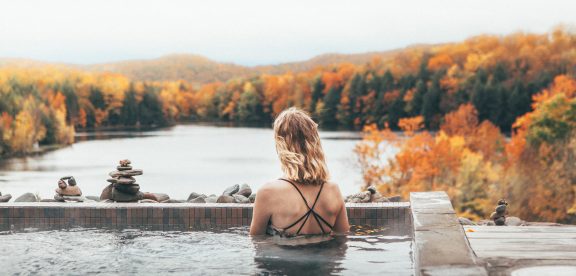 Ready to venture out now for a fall weekend in Quebec or plan an outing with friends to enjoy the season? These various suggestions for activities to do in Quebec in the fall should certainly have stimulated you!
And you, what are your preferences for spending fall in Quebec?
Si vous recherchez davantage d'idées pour vos escapades automnales dans la région, je vous invite à explorer ces articles!